Now a day's garage is not just a place to park your car or any vehicles. As the time evolved it has turned into a vital part of the living, home, and people. It's just not a garage now it is a "car home" for your loving, sweet, sexy and adorable car or vehicle.  Put your garage space to good use with some of the smart designs and intelligent planning tips discussed here. Transform your garage into a stylish, functional, and multipurpose extension of your home and make your car feel getting back to home when parked in there. Moreover for many people, the garage serves two purposes: house the cars and store boxes of other odds and ends. So cultivate your garage design style in a multipurpose manner so that it can be functional for car parking as well for other purpose too. After all, your car also needs many tools and equipment's for maintenance and daily washes etc. For these car accessories you can check Carcareninja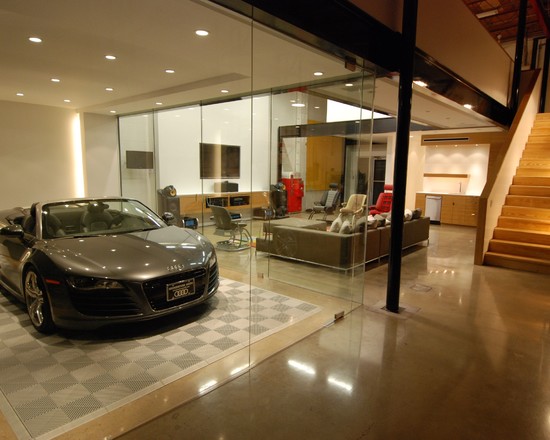 Days are gone when garage use to have just a tin or aluminum shade with canopy or aweing's style. Even the smallest of the car have an appetite to stay back under cool awesome roof with well-designed walls, amazing surroundings and superb floor designs. Even we want our vehicles to enjoy their existence with full-fledged designed area. So revamp and renew your old garage to give it a stylish seductive looks as well as take advantage of the space inside it. Make full and intelligent use of garage space for better maintenance of the car, to get well organized tool kits, tables, chairs and other useful materials.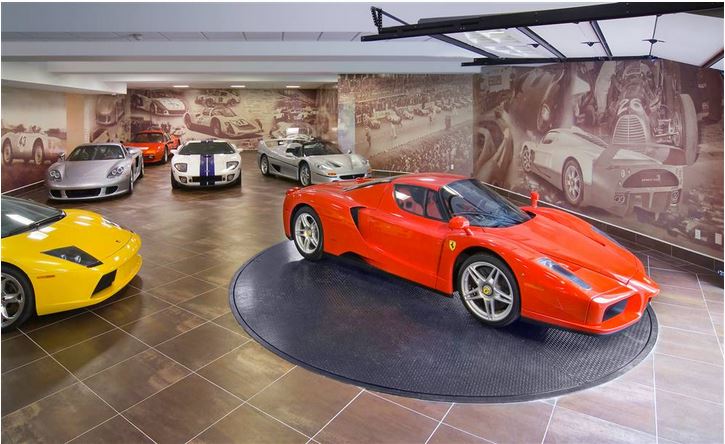 In addition to your cars, you probably keep boxes and other lawn equipment and vehicles in your garage for quick and easy access when required. Bulky lawn mowers and bicycles can take up a lot of space. This is a great space saver option, and all you need is extra hooks of various sizes to segregate the clutter around. With larger peg boards and hooks, you can hang bicycles, hoses and other large, loose pieces of equipment, getting them out of the way and in a convenient place where you can find them again. Steel shelves, cabinets and shoe racks can also eliminate clutter. Shelves will hold large, heavy boxes while cabinets kept up high can keep harmful chemical solutions in a safe manner. A well designed and stylish home garage should accommodate well organized and disciplined area for a real show stopper garage styling and comfortable parking of the car.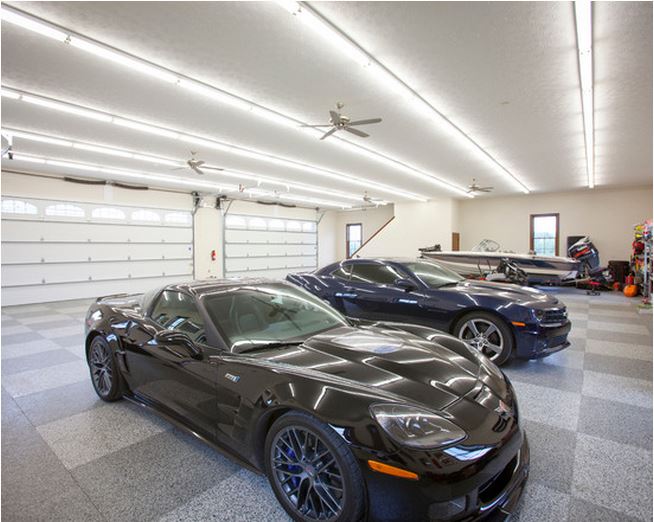 To add on style statement you may also opt for theme designing according to your choice, hobbies and preference and love for your car. Car lovers often consider garage as home sweet home or a heaven style for their cars. . By incorporating styles and themes, a garage can transform from a block of concrete to a fun place to spend time and an amazing space to park your loving car. You may go for rusty and exotic sort of theme which comes with bright and funky wall paints, spray paints, few old wooden benches around and rough flooring. For the real classy and royal touch do blend in well with glass theme. More use of the glass around, glass walls, glass tiles, ceiling with false designs and illuminations, floor with marble or exterior tiles etc.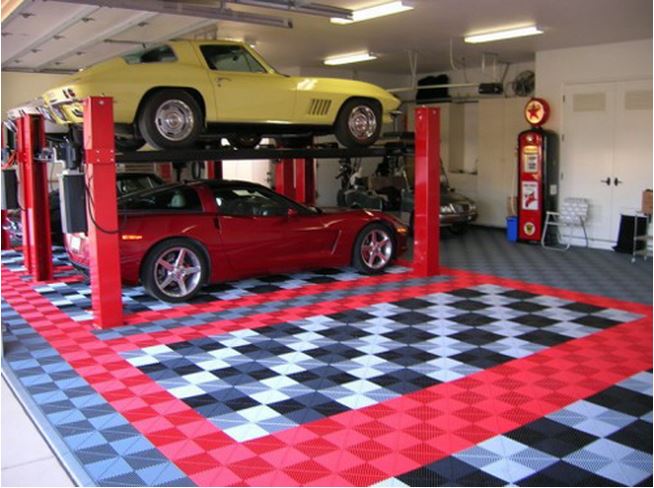 For the gardener in the family, give the garage a floral theme using fake or real plants. This is also a good place to store outside accessories and spend time with your family or friends. Decorate with lots of greens, blues and yellows and give your potted plants etc. For the real blue party time you may add up ending blue walls, blue shelves, racks, etc. It is like a pool party theme for your hot and sexy garage design settings. You may theme up with some wild and exotic stickers, wall stickers available in the market. Catch the fire flame stickers, rock stickers etc. to give a young and hot look to your stylish garage design.
The garage is often one of the best places to get work done or relax. For most of the people it is like a home for their car. Make it more lively, amazing, swift and seductive like your car. Park your car in the surroundings which is actually meant for it. Give it a feel of richness, royal and class with the stylish, well-organized, segregated, comfortable and clean space.

comments