Living rooms are said to be most elegant, sophisticated and delicate part of interior design and of any residence. Living rooms are normally pampered with lots of luxurious elements, expensive design tools, contemporary looks and style. But trust me, living room with a different design angle can also create a show stopper image and design effects over all. To create an interesting, cozy, heartwarming and exotically unique living room you must try your hand on "rustic design style" for your living room. It is simply adding up all the elements without maintaining much of discipline, delicacy and sophistication.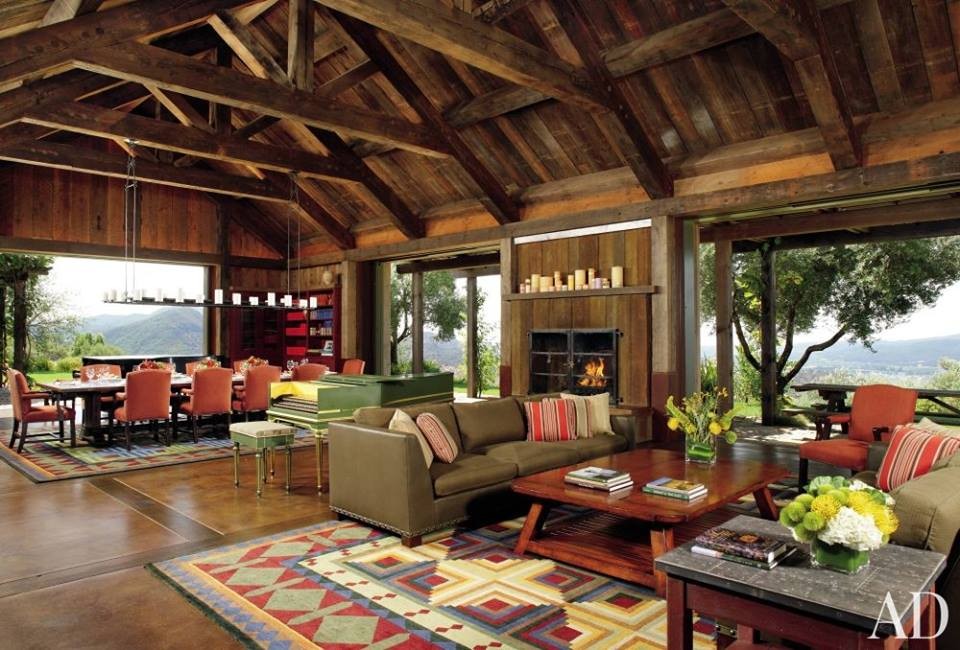 Rustic way of styling in design is not only interesting but it can be also carried not only to the country home but also to contemporary modern homes. You just need to pamper your living room in your way and styling. Gather up all the design elements without any sophisticated over or expensive touch. It is the clear show of raw and bold designing. It is like a complete package which gives you liberty to use raw wood, wooden planks, stones, bricks (without cover), leather or cotton furniture etc. Basically add up your personal style without any hesitation and design limits.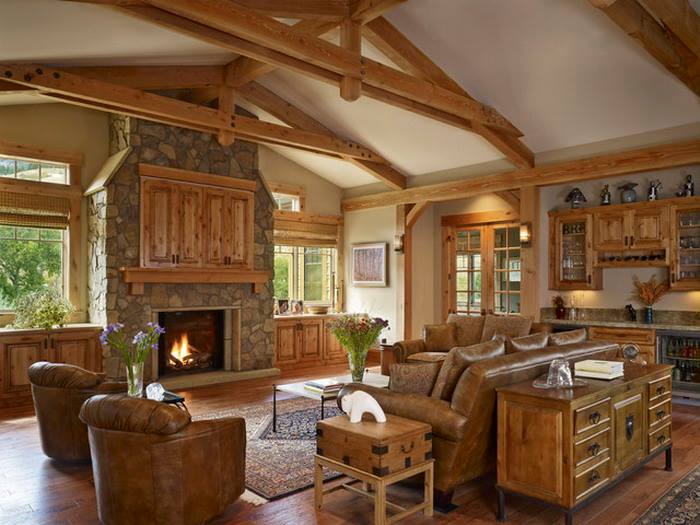 Carry on with your love for nature inside the living room. Rustic style of designing is interesting as well as it imparts warm feel and a cozy atmosphere which brings family more close to each other. Natural wooden floor with amazingly high ceiling gives you a feel of spacious and more of the personal space. Let the fire mantel go raw and cool with open stone work escorted with few of the handmade art pieces beside it.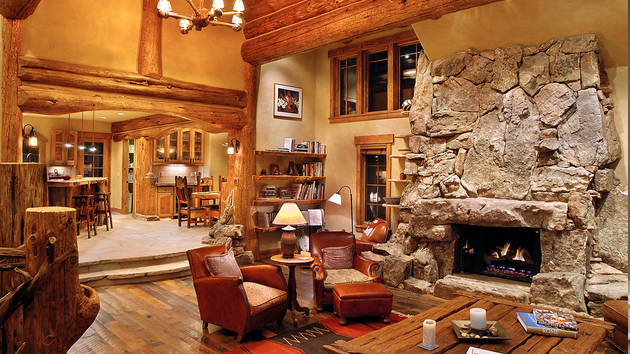 Rustic interiors are very pretty, charming and romantic way of styling giving a major part of importance to the vintage look. Enhance the space with large sofa set stuffed up with soft, sweet and cozy cushions in it. Give more room to leg space by adding carpet around. Windows that leaks enough sunlight, charming rustic curtains, covering only part of the window surfaces to permit that glare of light inside the living room actually enhances the warmth of the rustic settings of the living room. Colors like brown, yellow, white, brownish red, burnt yellow etc. will complement the rustic living style attitude.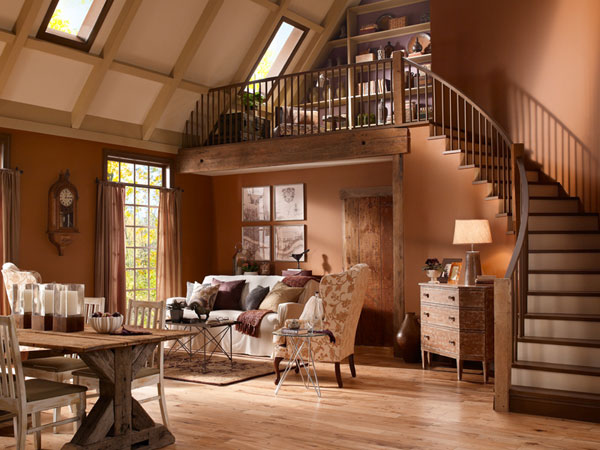 Add up some old vintage furniture, placement of few sky light windows, or an attic roof will be the best suitable for that real rustic feel. Let the stairs get connected to the living room directly to get a cozy and direct access to the next floor. Moving on do not forget to charm the rustic beauty with a large chandelier above the sofa set. It is like adding a cherry on the top of the cake. Without few vintage light shades, chandelier and dramatic illuminative effects the rustic look of the living room will remain incomplete and as if untouched.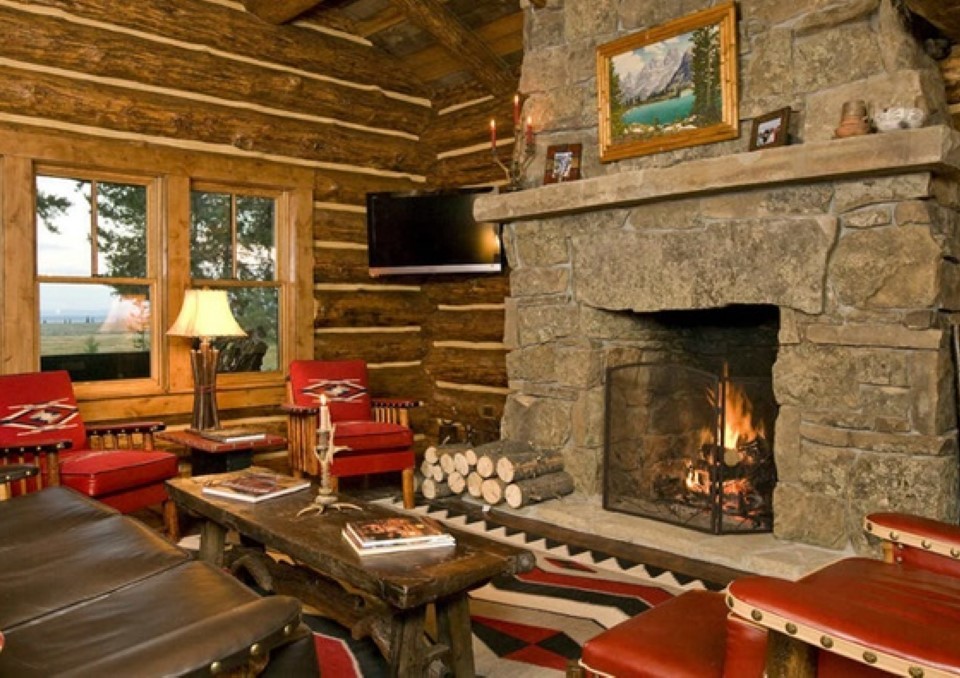 Choose accessories and furniture according to your taste, budget and rustic style statement. Let the furniture and accessories coordinate well with each other to get a balanced and complete personal touch. You may even choose from the rustic masculine style or feminine style. Put the hunters, cowboy hats, belts, etc. on the wall to get that masculine touch. For instant chic and feminine pleasure adore the room with come cozy cushions, handmade crafts, flower or interior plant decoration etc.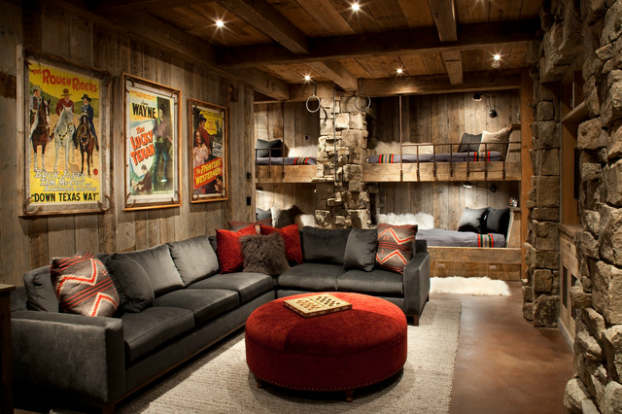 It is completely your choice and your taste. You may even mix match the design elements of masculine and feminine rustic design style to get more of the personal touch and feel.  But before your step down for living room designs do take glance of rustic world to get a new, unique and appreciable looks forever. Rustic styling is a design style which never dies; it is effective and impressive with all the eras, design style and every age group.

comments