Hot water is something all of us need. Whether we just want to take a warm shower to feel fresh after a hectic day or it is a business requirement, a steady supply of hot water can be life-changing.
Tankless water heaters are the new kids on the block. These technologically advanced models are meant to conserve energy while fulfilling your desire for warm water. They heat water instantly which means that there is no waiting period involved. Energy-efficient homes and workplaces are slowly ditching their old electric heaters and installing tankless heaters instead. Unlike the regular units, these machines will heat and reheat water constantly so that there is no deficiency. The system is still being mastered which means that it is not perfect yet. However, they have quickly become a favourite among those who like to stay energy-efficient.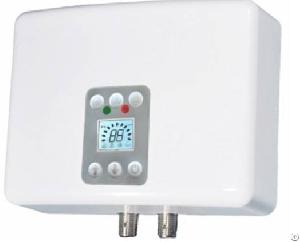 The Top Three Benefits You Need to Know About
Here is a look at the top three benefits, featured on tankless.guide to electric instant water heating.
1. There is no waiting time:
If you are running a business where hot water is a daily requirement, you must be careful about your system because clients do not like to be kept waiting. If you need hot water for domestic purposes, you might not like to wait for it either.
Tankless water heaters will give you an instant supply of hot water whenever you need it. You will love having warm water at hand, especially if you live somewhere cold. On the other hand, if you need hot water because of your business, a tankless heater will save both your time and resources.
There is no limit on storage when you are using tankless heaters because there will be an infinite supply. The system requires multiple units, which means that you will not have a problem even if one unit fails suddenly.
2. Saves energy:
One of the main reasons why tankless instant water heaters have become so popular is that they help conserve electricity. Storage tanks usually reserve hot water which helps save extra energy that would have been spent otherwise. If you work in an organisation where hot water is a must, then you will know that there are peak periods during which you need a continuous supply. The system prevents you from using up the energy to warm water every hour.
On the other hand, it can help you save quite a lot on your energy bill.
3. Saves space:
Usually, water heaters tanks are bulky and take up a lot of space. That can prove to be inconvenient if you live in a small house. For big hotels, the units need to be kept in a separate room. Tankless water heaters, on the other hand, are lightweight which means that they can be wall mounted. There will be no need for a separate mechanical room. They can be installed inside utility closets, basements and attics. Space saving can be a major benefit.
Switching to tankless water heaters can be a major advantage. You should definitely give them a go!
comments