Even though asbestos has many industrial uses, it can be dangerous to your health. If you suspect that asbestos is in your home or office, you should have it tested immediately. Detecting asbestos early enough is vital in removing it and safeguarding your health.
An asbestos testing kit is used to detect the presence of asbestos in your home or office. Given its importance, it is vital to know the essential details about the asbestos testing kit. This guide will enlighten you on that.
What Is an Asbestos Testing Kit?
As its name suggests, an asbestos testing kit is a product used to detect the presence of asbestos. This kit's first role is to provide you with the equipment needed to take suspected asbestos-containing materials. After collecting these materials, they are sent to experts for analysis to see whether they are negative or positive for asbestos content.
There are also kits where you can carry out the testing process yourself. However, these kits are not typical and are also not recommended by experts because you could be exposed to asbestos. 
Some DIY kits come with a chemical agent to apply to the material. After some time, you read the equipment to determine the results. The setback of such kits is that some people might not know how to read them accurately.
How To Use an Asbestos Testing Kit
This kit offers a convenient way to test for asbestos without visiting a testing facility. The testing process takes place in a few stages.
First, after you buy the testing kit, you should collect the suspected asbestos from your home or office. Remember to handle the product with care because it poses a significant risk to your health. Also, ensure you take the sample and keep it safely in the kit.
Afterward, you can mail the collected samples to a recognized and reputable testing facility. After a few days, the results will be mailed back to you.
Keep in mind that the kit has instructions on handling the extraction process. There is also protective gear you can wear while extracting samples. The goal is to prevent direct contact with the product at all times. 
Asbestos Is Harmful To Your Health
Asbestos is harmful to your health. Even though it has many industrial uses, exposure to it for a long time can cause severe conditions. Therefore, if you suspect asbestos in your home, you can use testing kits to determine its presence.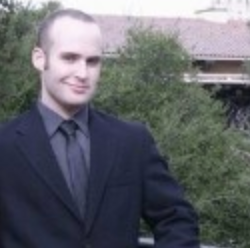 Author bio- Building off over 3 decades of experience from working with his father Jim Mayfield (Mayfield Enterprises, Inc.), James mastered the industry in Foremanship for over 15 years on HAZMAT and Superfund Sites throughout Southern California. Among many other partners, we has worked with Project Navigator, RE Solutions, Crew Grading Inc., WSP, SCS Engineers, TRC Corporation, GeoSyntec, NV5 Environmental, Entact Corp, Waste by Rail, Michael Baker, ERRG, O&M Corp, Largo Concrete, B&D Construction, Xebec, WorkSmart, JLL Enterprises, Mayfield Enterprises, Inc., Arcadis, and more. In addition to being a Stanford-educated Professor with over 30 publications and books in several languages (see Academic Resume), James' real passion lies in Construction-related Project Management, Environmental Cleanups, HAZMAT, Excavation, and Field Labor. We are also Minority-Owned. James Mayfield is a Native American citizen of the Iowa Tribe of Kansas & Nebraska.
comments