Getting a loan is not the easiest thing for a person with bad credit. If you are in such shoes, it could be very difficult getting a loan, unless you consider online payday loans. So this article will focus on all you need to consider before getting online payday loans for bad credit.
BUT before you can do that, you must know 6 things about online payday loans for bad credit.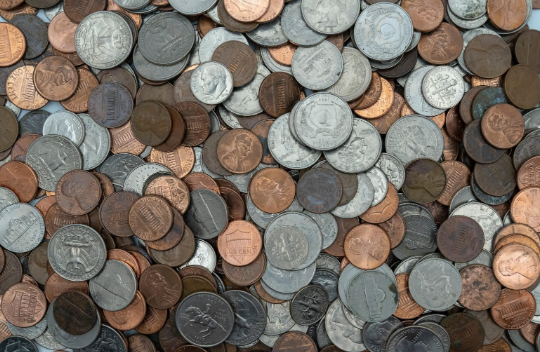 WHAT IS BAD CREDIT? 
In very simple terms, bad credit refers to a person's poor records of paying off his or her bills in time, which in effect would be used to judge a person's ability to pay their bills on time in the future. It's just the level of trust that potential lenders can have that you would back and on that on time. So you could think of it as "lenders impression". 
WHAT INFLUENCE CREDIT SCORES. 
Well, there are basically five things that influence your credit score:
1. Your Payment history 
This contributes thirty-five per cent of your credit score. Whatever company you are lending from would check the history of your payment to ascertain if you have been paying up for the other times you borrowed. They will also check how late you made your payment if you've had any legal issues over credit payment, as well as the last time any of the incidences mentioned above occurred. This is a major determinant
2. Amount you owe
This contributes thirty percent of your credit score. It is just a measure of how much you owe. Owing less is always better. 
3. your credit history
This contributes fifteen per cent to your credit score. It's just a history of all your credit accounts, how long you've been using credit accounts et al. If you have a long term history with good records of payment, that is good. Nevertheless, a not too long history with good records is equally acceptable. 
4. New credit 
This contributes ten per cent to the score. It's just a check to see how many new credit cards accounts you've opened. As usual, less is always better
5. Types of credit in use
This contributes ten per cent to the score. It checks if you have different types of accounts like credit cards, store accounts, instalment loans etc. It's not compulsory you have all of these accounts. So don't go open new ones (that you would not need eventually). 
HOW CREDIT SCORES ARE GRADED
After this evaluation, your credit score would be calculated. Your credit level is then measured by your corresponding credit scores. Each score range has its correspondent grading. Below is a simple list of grading scores:
Excellent credit score: 700 to 850
Good credit score: 680 to 699
Average/OK credit score: 620 to 679
Low credit score: 580 to 619
Poor credit score: 500 to 579
Bad credit score: 300 to 499
Do note that the average American score is around 682.
 WHEN YOUR CREDIT SCORE IS BAD
If you have a bad credit score, then it is very less likely that you get a normal loan. Nevertheless, you could get a payday loan. 
GETTING A PAD DAY LOAN
A payday loan is one that can help you cover your immediate needs until your paycheck comes. These types of loans have a very high annual percentage rate which makes them more expensive than normal loans (which you cannot currently take because your credit score is very poor). 
These loans can be very difficult to pay back due to their high-interest rates. So it is very advisable to know how deep the river goes before stepping into it. So you must know all there is to know. 
 GENERAL INFORMATION YOU SHOULD HAVE BEFORE CONSIDERING PAYDAY LOANS 
Amount
When it comes to payday loans, you can borrow from fifty dollars to a thousand dollars. 
The payback rates are pretty high and it would be advisable to avoid taking such loans if you could. 
The way the loans work differ from state to state. The difference could include payment rates, payment time, and a host of other factors. 
A payday loan is meant to be paid off once at your next due payday of course, but there can be a rollover. This simply means that what you owe can be rolled over but you must be careful as it can incur more and more debt for you. 
Payday loans do not affect your credit score. This is because payday lenders do not check not run a credit check. Receiving the money does not affect your credit score negatively or positively and neither does the payment. 
You can get help through debt consolidation to pay off your payday loan. They charge lesser interest rates and give you a longer period of time to pay off your debt. This kind of loan can actually affect your credit score if paid on time. 
There are options to choose instead of taking a payday loan especially if you cannot pay. You can either opt for debt consolidation, borrow from friends or family, bad credit – credit cards. There are other alternatives you should try out before taking a step into further difficulty.
There is. Take your time and consider every option before you leap into deeper waters. 
comments