One weird fact about the real estate business is that you don't profit when you sell your property; you make a profit when you buy them. It is, therefore, crucial that you purchase properties at the lowest possible price. You can check https://www.manhattanmiami.com/manhattan-real-estate for more information about that.  Not everyone knows how to go about finding a cheap property. You might not be a real estate investor and just need a new home for yourself and your family, and you don't have much to spend. On that basis, you'll have to look for cheap properties that fit into your budget. The same tips a real estate investor will adopt to purchase a property is the same as what an ordinary homebuyer needs. Now comes the question, "how can you find a cheap property?" You should consider the following tips: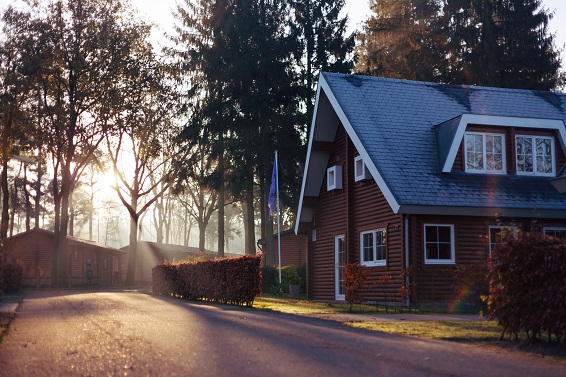 Look For Homes Currently For Sale
Some of the cheapest properties you'll find are the ones that have been on sale for a long time. If a property seller can't find a buyer for their property, they may be forced to bring down the price to attract more prospective buyers. Therefore, if you are looking for cheap property, you can look for those on sale for a long time. You can also check out for their previous prices. If you notice a recent price reduction, that may indicate that the property has been put on sale for a long time, and the owner is willing to negotiate the price with prospective buyers. However, you should be careful before getting into a deal like this so that you don't end up purchasing a damaged home that'll require you to spend so much on a repair. 
Look For Inherited Properties 
Inherited properties are also often cheap. Relatives of the deceased might be looking for ways to get rid of responsibilities; hence, the need to sell the property. To know the inherited properties on sale, you can check the weekly obituary of your city to know who died. You should then proceed to check property tax records to find the properties owned by the deceased's. Once you find out about this and see the properties you like, you should be on the lookout to know when they'll be put on sale. You can also meet with the relatives of the deceased to see if they're willing to sell the property or not. Such properties are usually not just cheap; they are usually in good shape, requiring little or no repair work. If you can't find a suitable property, you can expand your search to other localities. 
Look For Properties With No Agent 
Some home sellers will take charge of their properties themselves. They won't involve an agent. If you can find a property like this, you may want to find out more about it. They're usually cheaper. Often, agents can make home sellers have a sense of inflated price about their property, leading to an increase in the selling price of the property. However, in the absence of an agent, the owner is unlikely to have an inflated price. More so, if you find a property with no agent, you won't be required to pay any agent fees since you'll be dealing directly with the home seller. Nevertheless, be careful with this kind of property. You should ensure that you're dealing with the legitimate homeowner and ensure that you see all the necessary original documents needed before paying. 
Off-market Homes 
You can also look for homes that have not been listed yet. What you should do in this regard is to adopt the Word-of-mouth approach. You should speak to your friends and relatives to find out if they know anyone who desires to sell their homes. You can also look out for situations like divorce or work transfer. If you find such, the homeowner will likely sell their property to change location. You can, therefore, be among the first people to know when the owner decides to sell the property even before it is listed. Such properties often sell at low prices as well. 
Door-Knocking 
You can visit the neighborhood you wish to move into and meet with those you find there. You should drive around the area, and when you find a house that meets your criteria, you should get down and knock. Introduce yourself to the homeowner and ask if they desire to sell their property. If they're not willing to sell at the moment, you're likely going to be among the first people to know when they finally make such a decision. Also, they may know their friends, neighbors, or relatives who also want to sell their home, and they can refer you to them. 
These are simple tips to find cheap properties.
comments