Is it time to maintain your HVAC unit? Perhaps you are unsure of what you are supposed to be doing. Don't worry, the Tiger AC experts understand that there is a lot more to maintain on your HVAC unit than you may realize. Maintaining your HVAC unit will help to keep it running smoothly all year long. It will prevent sudden breakdowns in the summer from occurring which can leave you way too hot and calling and spending way more money than you wanted to. The good news is that this list will show you exactly how to maintain your HVAC unit. Keep reading to learn more.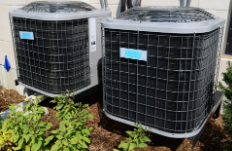 When you think of maintaining your HVAC system, think of it as you would other household chores. Do you need to maintain your home? Perhaps you need to put a new coat of paint on it. This is very similar. Those emergency calls are what will cost you and can be prevented when you maintain your HVAC unit properly.
The first tip is to truly understand how your HVAC system works. This means you should understand that there are two parts. There is an outdoor unit. This is called the compressor or the condenser. This will sit up next to your home. The other is an indoor unit which is called the evaporator. This is central and is typically located near a furnace. You may also have a heat pump instead of a furnace. Understanding your HVAC unit will help you because if anything were to go wrong, you suddenly may know how to fix it. Also, you can let a professional know a little more about what is going on. This will end up saving you time and money. When you understand something as well you understand when there is a small issue going on with it. If you are walking past your HVAC unit and notice it making a different notice, you can solve the issues before it becomes a much larger problem. If you know nothing about it, you may not notice that it is making an odd noise and therefore not be able to tell something is wrong before it is much too late.
One thing that is an easy change out and almost anyone could do it is to change your filters. This means that you can have disposable filters and clean and change them every 1-3 months. This will especially be important if you have allergies or you have pets. If so, you may want to replace them even more frequently. If you don't replace them, it can actually prevent airflow to your system which can strain the system in a negative way. Not only will the system end up getting clogged but it will be working overtime which can mean a larger electric bill for you.
The next tip is to clean your unit regularly. This does not mean daily however many people don't realize how great cleaning everything out of their HVAC unit will be. Your HVAC unit, especially when it is outside getting a lot stuck into it. Whether that is dirt, pollen, or that is grime, it all ends up adding up. Every season, make sure that you spray the outside of your HVAC unit with a hose. Make sure that it doesn't have a lot of water pressure because that can end up damaging the unit. Just have enough to get anything that is stuck on their out.
The next form of maintenance that is important is looking at it visually. When you are around something regularly you may start to forget what it looks like, you may stop taking note of what is going on with it. Make sure every once in a while to actually look at the unit and see if there is anything around it. You may even see clogging occurring and you can quickly unlock it.
Although you are able to do a lot of the maintenance yourself, it's still a great idea to get a professional involved. A professional is able to monitor and look at the voltage, check for any loose wires, check the drain pan as well as the drainage system. They will also have a vacuum to clean it even better than you can. Try and schedule a trusted HVAC company to come to your residence 2 times per year for proper maintenance by a trained professional.
As you can see, there are so many small things that you can be doing to ensure your HVAC unit stays healthy which makes it a lot less likely to break down when you don't want it to. This will also end up saving you money in the long run. Finally, maintaining your HVAC unit helps the unit to run smoother which means it will be more efficient which will save you money in the long run. We hope these HVAC maintenance tips help and you begin maintaining your HVAC unit today.
comments