Are you looking for a DC moving company that has a top-notch reputation for reliability and affordability? If you are looking for ways to decrease your moving costs because of budget concerns, it is always good to start with finding a mover whose reputation includes honesty and trustworthiness. That said, their rates are competitive, so if you are hoping to reduce costs, you can do a few things to lighten your moving load. Here are a few tips to reduce moving costs.
Do Not Take Possessions You No Longer Need

One of the easiest ways to reduce costs is to reduce the number of items you have to move. Older furniture, chipped dishes, outgrown clothing or items with wear-and-tear will be better off donated to charities since replacements would be cheaper.
You can also have a yard sale to reduce the overhead costs of the move. For every dollar you make in a sale, it also doubles since it is another item you will not have to move. For most household items, it is cheaper to replace than relocate.
Move During Off-peak Times of the Year
By choosing to move during an off-peak season, you will not have to compete with other movers for prime rates. Instead, movers will compete with one another to win your contract, so they have the revenue to stay afloat until the peak season arrives.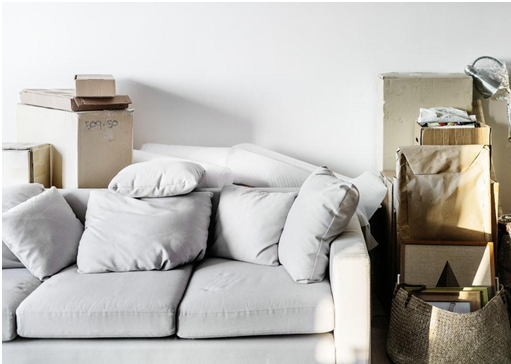 You should always take the time to ask when seeking quotes as you can compare the prime rate to the off-season one to weigh the benefits of each. You may find that it is more beneficial to make storage arrangements than go for the higher priced quote.
Receive at a Minimum Three In-home Quotes

Do not accept the first quote you get as you will have nothing to compare it to when it comes to rates, weight restrictions or hidden relocation fees. Always seek out three quotes so that you know the rate you received is legitimate for the area in which you live.
Only Buy Critical Moving Supplies

Keep clothes in drawers and seal them with heavy-duty plastic. It only makes sense to buy packing supplies that protect your valuables than to protect household and clothing.
Avoid Hidden Moving Fees

One of the most common issues when moving is dealing with companies that have hidden moving fees. Ask about loading and unloading fees, gas fees for return trips or over-the-limit fees for additional items you did not include in your original quote.
Deduct Moving Expenses on Your Taxes

In certain situations, you can deduct moving expenses on your federal taxes. Take advantage of any allowable tax benefits to offset the cost of a long-distance relocation.
Negotiate with Moving Companies to Reduce Rates

No moving fee is set in stone. If you speak to a company about quotes, will find that companies will reduce their rates to win your contract over their competitors.
If you have additional questions about moving, you can all our Cheap Movers DC experts at 202-774-9296. You can also visit our website for more tips and long-distance moving advice.
comments