There is nothing uncomfortable than sleeping in a hot bedsheet throughout the night. There's a scientific reason why you can't sleep comfortably in a warm bedroom. Turns out that, a smaller variation in the temperature gradient triggers this situation. The temperature gradient is the difference between your body and room temperature. The minimal gradient is about 98.6 degrees Fahrenheit that helps to provide a sleepy environment. However, the core temperature of our body drops at night about half a degree naturally. This temperature drop within the core of the body at night indicates that its bedtime. So, you can say that a cool bedroom can help you to occur this dip. Installing an A/C or cooling system can help you to make your sleeping tent cooler.
However, there are lots of alternative cooling methods. Here's how you can sleep without tossing and turning in your bed in summer.
Use Bedding Mattress And Pillow That Makes You Cool
Trying to sleep on a summer night while sweating can be the reason of nightmares. That means 'broken sleep'. To sleep properly it's important that your bed is comfortable enough. The mattress and pillow should be firm and cool enough. Also, they shouldn't be too firm that may cause your body to ache when you wake up from the sleep. Cooling mattresses and pillows are made of many breathable and innovative materials. They also contain a great composition of gel and water that makes your body cool. Usually, at night your body temperature reduces by half a degree than usual. Cooling mattress and pillow gives you the advantage of decreasing this temperature more. So, buy a cooling pillow and mattress quickly and sleep like a rock.
Use A Cooling Pillow
When the temperatures are high at night, the head becomes hotter than any other organs of the body. So, it makes a sense that your head will want a cool place to cool down. When you start to sweat, your sleep will brake inevitably. Also, your pillow gets warmer and so the tossing and turning begin making you devastated. So, using a cooling pillow can be the coolest solution in this regard. It's cooling property serves you a good night's sleep. Certainly, they aid you a better sleep and makes your days productive. Some benefits of using cooling pillows can be such as – To get the best types of cooling pillow you may lave a look at pillowidea.com.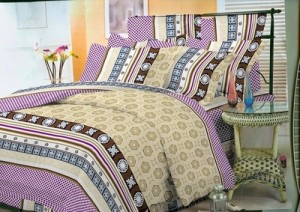 1. Helps to sleep quickly.
    2. They can calm insomnia.
    3. Develops your mental health condition.
    4. Aids you to avoid metabolic health problems that may occur for improper sleep.
     5. Makes you look younger.
Wear Comfortable Clothes
Your clothing style can impact your sleep condition. The thermal properties of cloth fibers can be different. That means their reaction to heat is different from each other. For instance, sleepwear fabrics and sheets can keep us cool through the night. Wear light cotton dresses that can repeal the heat more. To sleep with comfort and remain asleep, it's important to stay cool during the warm and hot summer nights.
Make A Peaceful And Dark Environment
Your room should be agreeable as well. I rest better when my room is pitch dark so I kill any lights that could be in the room. Wearing a dozing veil helps as well. In the event that they trouble you, endeavor to shut them out with earplugs. Furthermore, try different things with various room temperatures and locate the best one.
Utilize The Bed For Sleeping Only
The bed is a place to rest, not to sit in front of the television, eat or utilize your PC. When your head connects the bed with resting, it will be less demanding for the body to slow down, unwind and nod off.
Try Not To Nap During The Day
Some days, when I didn't rest too well around the night time, I feel extremely worn out and sleep. And all I want to do is have a rest and sleep toward the evening. At the point when this happens, I want to do something that makes me remain wakeful like working out or house works. It's because when I gave in and dozed for some time, then at the night I will simply lie in bed trying to sleep. The reason is my body is not tired enough to fall asleep. So, it would be better if you avoid the habit of taking a nap during the day.
Build Up A Relaxing Routine Before Bedtime
Build up a routine for relaxing prior to half hour before you go to sleep. This will help you to relax and prepare you for a sound sleep. At this time don't do such things like checking your office files or emails. Avoid all kinds of stressing works during this time. Do some refreshing works like read a book, listen to your favorite music or anything that doesn't stress you at all. Write down all your worries on a piece of paper for the next day and go to sleep peacefully.
Do Some Exercises
You should do some stretch before going to sleep. Then when the night comes you'll feel exhausted and it will help you fall a deep sleep. Try some yoga techniques before bed. By this way, you'll feel relax and you won't even realize when the night has passed.
Final Words
It's true that during summer it's quite hard to have a peaceful sleep. Here, in this article, a few habits that may help you to have a sound sleep at night have been discussed. Try to follow them and keep yourself calm. By this way, you can stop tossing and turning during sleeping. Enjoy a soothing summer sleep.
comments