Very few people out there have the luxury of living in a big house or apartment. We're a generation that's used to small rented apartments, and we're doing our best to transform such spaces into homes. Sadly, most things you stumble upon when looking for interior décor ideas offer advice on how you should decorate your sitting area and where to place your kitchen isle. If you're hoping to add more style to your small place, here's how you can do it:
Your bedroom is your sanctuary
Unlike the rest of the rooms in your house that can have more than one purpose, your bedroom should be your sanctuary, a place where you go to relax after a long day and where all of your worries shouldn't enter. The center of the room should be your bed, but it doesn't mean there shouldn't be room for anything else. Ditch the bulky bed frame and get a minimalistic modern headboard instead – the few inches of extra space might be what you always needed. You could also choose a Hollywood-style frame that doesn't extend beyond the mattress and add a headboard later on.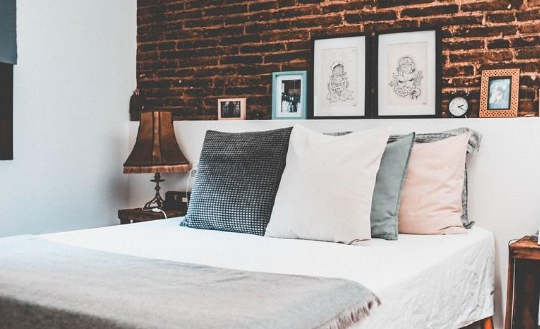 Create the illusion of space
Let's face it – the best way to make any room feel big is to paint it with light colors. Ideally, the room should be white because white walls give the illusion of open space, but even if you can't paint them white, you can try one of the few handy tricks. As long as both your walls and your furniture are pale, your room will look elegant and feel both brighter and larger. You could also add pops of colors as well as splashes of texture such as stickers on the walls, fluffy throw pillows on the sofa, brightly colored curtains, a few houseplants and some wicker furnishings.
Section the room with rugs
With small spaces, you will be focusing on finding the right furniture and picking the right colors for the walls, but very few people will actually try to pay attention to the kind of rug they'll keep on the floor. You should remember that rugs for small spaces are different from the ones that are made for large rooms, and not just in terms of size. Placing large round rugs under round living room tables will accentuate the shape. Also, try to get rugs that don't have borders, as these designs will inevitably draw the eye downward. On the other hand, rugs without borders will make the transition between the floor and the rug seem smooth.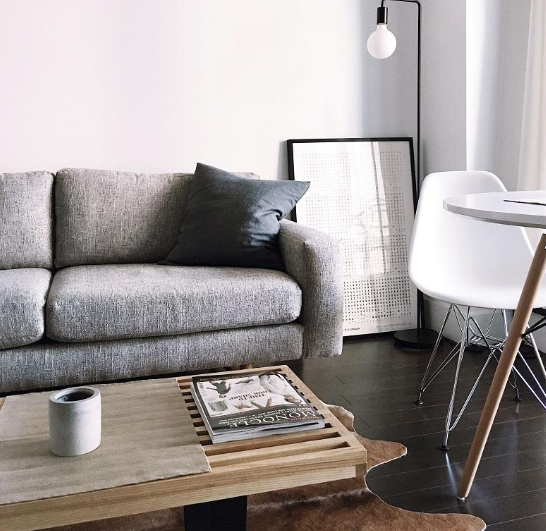 Find the right furniture
Small and narrow rooms are a nightmare to decorate and finding the right furniture can seem very tricky. Every square foot is precious, and this is the reason why you should opt for multifunctional furniture or furniture with hidden storage. If your rooms are narrow and long, try to buy a sofa that's very long because then you can lean it up against a wall thus giving your living room more depth. If you need more seating space but don't have enough room for a lot of chairs and armchairs, keep a few small footstools under the coffee table or in the corner.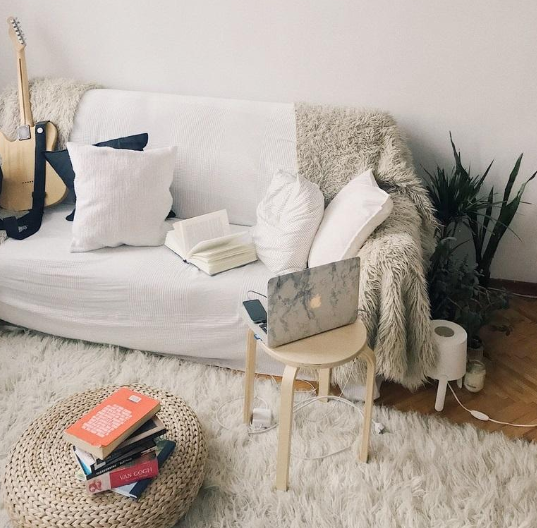 Transform your narrow hallway
Hallways are particularly challenging to decorate because they don't have enough space or light to work with. Still, you can achieve a lot if you hang a medium-sized mirror on the wall so that it can reflect some of the natural light that's coming from the door or the room. A narrow floor rug is also a good idea because it will elongate the area, and you can also try decorating with wallpapers. Splashes of color on the walls give the narrow halls some much-needed energy, but more importantly, they also work as a unifying element. A big chest or a small shelf placed against a wall will help keep the bags and shoes out of the way as well. 
You don't have to own a huge house in order to decorate it in a style you always dreamed of. Even the smallest places can be very versatile and you can express yourself through home décor with ease if you are ready to improvise and take risks. Redefine your interior with these easy tips and you will not be able to recognize your small apartment when you finish. 
comments