Having gone through the list of top sump pumps, you are probably wondering how to buy a good sump pump. Prior to buying, however, it is vital that you figure out your combination of priorities.
1. Type of Sump Pump:
We shall now evaluate the pros and cons of various types in some detail.
Primary and back up: Primary sump pumps run on electricity and it is mandatory that your sump have a primary pump. In some areas, however, power outages are common and it is often seen that during storms, the power goes off. A secondary or back up sump pump is therefore a vital necessity. As you may have noted above, back up sump pumps are of the water powered or battery powered variety. You should remember that battery-powered sump pumps will run out of power once the battery drains out. Hence, if you are anticipating a massive and lengthy power outage, it is better to choose a water powered sump pump.
Location of the motor: If you're aesthetically very conscious, you may not want to place your motor outside. In this case, your best option would be to use submersible sealed motor-type sump pump.
Switch type: The type of switch does not affect the performance to a great extent, though you may want to avoid the bulkier float type switches if space is a pressing concern.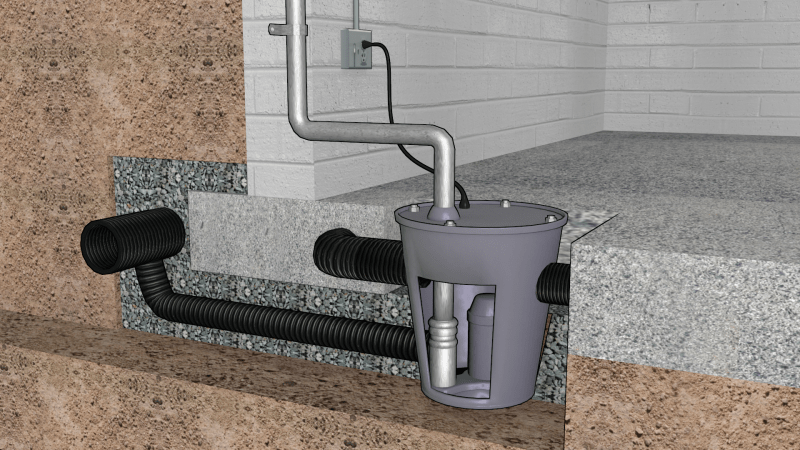 2. Quality Materials:
The material of the sump pump must be top-notch. As our sump pump reviews show, the most durable materials are cast iron, thermoplastic and specially engineered PVC. If iron (or in some cases, steel) is used, it should be baked in epoxy paint, which imparts corrosion resistant qualities to it. The float should inevitably be of high quality light but durable PVC. The impeller can be of metal or plastic, but metal is preferable.
While consulting friends and neighbors, however, keep in mind that they may not be well informed about the latest developments in the sump pump industry, and may suggest outdated and inefficient models. Hence, you should always study our best sump pump reviews at sumppumpadvisor, as well as existing users' reviews on retail sites such as Amazon (which we've summarized for your convenience at the end of each product review) carefully after you've consulted with them.
It is almost impossible to consider all the detailed aspects of sump pumps in a single website. However, we have tried to provide you with both the tools for choosing the best sump pump, and the most reliable sump pumps available in the market today. As mentioned in the beginning, it is important to consider the particular needs of the basement and sump rather than going in for the most popular sump pump. Also, the climatic conditions of the area concerned should be borne in mind before making the purchase. Still, we believe that we have been able to provide sump pump reviews of products that can be used in a wide range of circumstances. By combining your judgment of the relative importance of the various factors with a careful study of the reviews we have published, you should be able to find the best match for your basement sump regardless of which state or climate zone you reside in.
comments