You wake up every morning and use your closet to obtain your outfit for the day. Perhaps you've had bad experiences with this due to a disorganized closet that's poorly designed.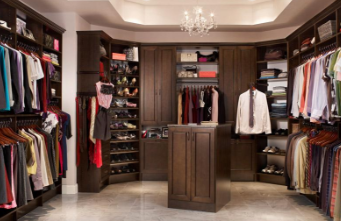 Nobody wants to deal with clothing that has to be laundered again because it fell on the floor, or struggle ten minutes to find a missing shoe. You'd be surprised how much better your day would go if you had a custom closet that truly fit your personality. If you're ready to make that change, this article will examine some of the most important features you'll want to know about when planning for your dream closet.
The Accessories You Need
If you can't remember the last time you wore a necklace, installing a jewelry tray in your dream closet won't be a priority. Realize that your closet should be designed to serve you and fit your particular lifestyle needs. So the accessories you choose should reflect that. Some of the options are as follows:
1. Receptacle tray for dirty laundry.
2. A belt or tie rack.
3. A shoe rack.
4. A mirror that perhaps pulls out for convenience.
5.  An ironing board that pulls out.
6. Jewelry tray.
These are a few examples of what you can expect, but possibilities are endless based on your specific needs. According to FiveStarMoulding, a professional closet designer could bring knowledge of materials, accessories, finishes, usability, and expertise in installation and greatly improve the final result of your custom closet.
Best Lighting Arrangement
Don't skimp on the details when you're planning your dream closet. Appropriate lighting can make a world of difference for any custom closet, so you want to consider it carefully.
Ambient lighting certainly provides the least glare and comes in many walk-in closets. But don't stop with that. Think about having a focal point in the closet. It can be beautifully achieved by installing a nice chandelier or an elegant lamp. You're likely to see it every single morning, so you want it to be a pleasure to view.
Depending on what accessories you decide to use, some additional lighting may be necessary to see the items you're storing. You might choose to use some panel lighting or a ribbon strip to meet these needs.
Adequate Use of Space
According to this HGTV article, it's key to use as much space as possible in your custom closet. In your entire house, the closet only occupies a small portion of the space. It's important that you fully use all the volume available to you in the closet, not neglecting areas that could be used to your advantage.
To truly use the space, you may have to use shelving or closet rods that pull out for your purposes but can return to their previous location when you're not using them. Especially watch for the vertical space. Many things that aren't used frequently can be stored above the items you use often. The goal is always to make your closet work for your individual needs.
Include Plenty of Mirrors
Some may remember when department stores included a set of triple mirrors so you could see all angles when trying on an outfit. It's so convenient to see the back of your outfits before you wear them out of the house.
Incorporating mirrors, makes a walk-in closet appear larger. That helps if you don't like feeling enclosed in a small space.
Include some of your Personality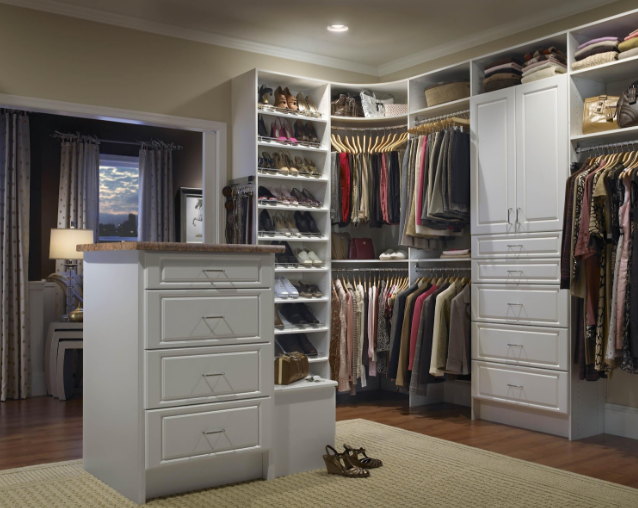 Your custom closet should declare something about who you are. That means you can incorporate some of your favorite things in the design. Bring in some of your favorite books, or throw in a comfortable chair in your favorite color.  If you like carpet, choose a color you love. This is your personal space, and it's great if it reflects your personality.
In conclusion, you may find the above five features important when planning your custom closet. Once you take the step to obtain your dream closet, you may find yourself wanting to spend lots of time in the new, pleasant space. It will start off each day on a happy note.
comments