Having a backyard is a privilege and pure satisfaction. During the summer, you can pour yourself a glass of fresh juice and enjoy the sunset while sitting in a comfortable chair in the backyard. Could you imagine anything better right after a long stressful day at work?
If your backyard doesn't look the way you want, consider refreshing it a bit. This environmentally- friendly project should not take more than a month. You might even manage to make your yard look nice over one weekend (you might want to ask a couple of friends to help you out with it).
The good news is that gardening and working outdoors can help you to improve your sleep and lower cortisol levels in less than an hour! Here is the list of creative ways to turn your backyard into paradise:
Start a garden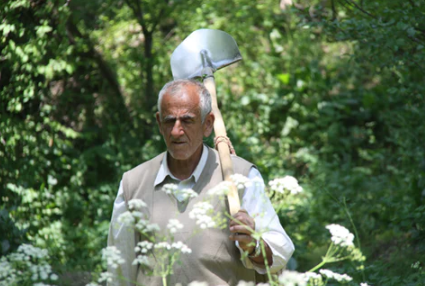 What can be better than having a great backyard garden? It is a rewarding project by all means, but you will have to get your hands dirty a little bit. 
First of all, you need to consider your options and decide what you want – flower, herb, or vegetable garden? Keep in mind that all flowers and vegetables need at least six hours of sunlight every day. If you have a perfect spot for it, clear the ground and improve the soil by adding organic matter.
To add instant colour to your garden, you can plant fuchsia, beardtongue or penstemon, hydrangea, zinnia, sunflower or Helianthus annuus.
In case you don't have much free time to devote to your garden, consider installing artificial grass. According to EasiGrass experts, it's possible to plant living plants into artificial grass as well so there is nothing to worry about. 
Use old furniture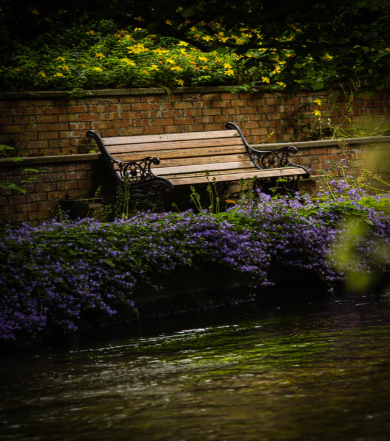 You don't need to spend thousands of dollars to make an awesome backyard. All you need is to unleash your creativity and find a piece of old furniture! Every house owner has old furniture they don't want to throw away due to nostalgia. 
If you also have old chairs, closet, or sofa somewhere in the storage, take them out to your backyard. You can give them a second life by painting them and using them as decorative elements. Consider putting containers with flowers inside of the furniture and let the beautiful greenery take over them. 
Another option is to make a hole inside of the closet or chair and plant there wild spreading plants. If you have enough space in the backyard, consider turning your sofa or bed into a flower container. 
It will definitely draw the attention of your guests, neighbours and all strangers passing by your house.
Upgrade the outside structures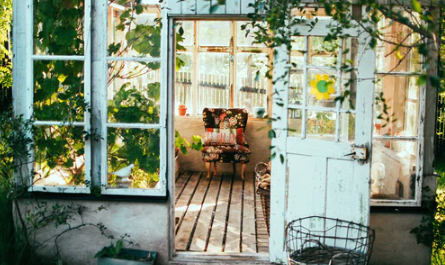 Your garden will look so much better if you take care of the outside structures such as fence, bench, containers. You might want to clean and repaint them. Also, feel free to throw old things away in case they can't be improved. 
A new fence might be a bit expensive. If you don't feel like investing in it right now, you can plant trees all-around your house. 
Create a children-friendly space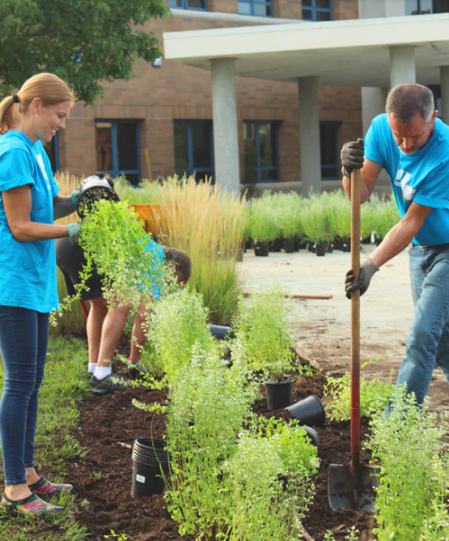 If you have kids, encourage them to help you out in the backyard. Once you create children-friendly space, your kids will spend more time there, and it will be easier to supervise them in the summertime. 
For instance, you can bring a few pallets and pillows to build a sitting area. You kids can enjoy sunbath there or play board games. Use extra pallets to make a sandpit.
If you have a lot of trees, consider building a rope bridge so that your children can exercise more often. They might want to have a little house on the tree. Or, you can always set up a tent in the backyard and let your kids play there. 
Ask your little ones what they want to have in the backyard. Sometimes kids are more creative than adults!
Add more details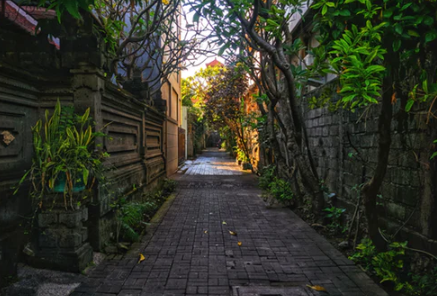 To accentuate the beauty of your backyard, build a walkway. It's important to mention that walkways are pretty expensive. On the other hand, there are a lot of cheap alternatives. For instance, you can make a wooden or stone step path.
Also, consider installing a garden fountain in the backyard. You don't need to break your bank account to do so since there are a lot of affordable options. 
If you want to spend more evenings in the backyard, you should definitely add some string lights. You can also buy freestanding lights or incandescent lights (feel free to put them into the plants). 
It is your backyard, so you can do whatever you want. If you're going to have a relaxing zone, put up a hammock or bring a coffee table and a few chairs. Also, consider building a fire pit in the middle of the backyard. 
comments