When building a new home or renovating an older structure, the roof is one of the key components to creating an aesthetically pleasing building. A roof should not only look good, but it also needs to be functional with specific features that may vary depending on where you're located. Take a look at the different roofs to help you decide which one is right for your house.
Measurement Terminology
Before you even begin the hunt for a new roof, you need to understand the way structures are measured. Roofers talk in squares when they calculate the area of gables. One square is the equivalent of 10 feet x 10 feet in size or about 100 ft². 
Even with that knowledge, it might be challenging to figure out exactly how much material you need to cover your house. Speak to the experts at places such as the Dominion roofing company if you get stuck. They'll help you figure out the amount of cover that you require.
What to Look for in a Roof
There are many factors to consider when deciding on the type of roof you need. Some of these include:
        The longevity of the material
        Durability during natural disasters such as hurricanes or wildfires
         Can the existing roof framing hold the weight
         Does it have enough slope
         Does the material you choose suit the style of the house
         Does the local building code allowed the type of roof you're considering
         Are the materials are recyclable and ECO friendly
         How much does it cost
By going through each of the factors above, you'll eliminate unsuitable roofing options, narrow down what is viable, and find something that you like.
Different Types of Roofing Materials
There are several different types of material that you can use for your roof. Each has its pros and cons, which you need to consider before making a decision.
Asphalt
It's one of the most commonly used of all roof materials mainly because it's the least expensive and requires minimum installation skills. It's manufactured using fiberglass that's been impregnated with asphalt and finished with a surface of sand-like granules. 
Wood
Wood has been a popular choice for centuries, and even though it's still a viable option, there are certain areas with fire codes that forbid its use. Typically it's made of southern pine, cedar, or redwood, and shingles are sawn or split. They're more expensive than asphalt and have a life expectancy of about 25 years.
Metal
There are a variety of metal options that are durable but can be expensive. Copper, aluminum, steel, lead, and copper asphalt can all be used for roofing surfaces. Some options are available as shingles, while others come in vertical lengths that are soldered together. 
Slate
Slater is one of the most durable of all roofing materials and lasts almost forever. There have been cases where hundred-year-old slate roofs have been recycled for reinstallation and are expected to last another century. The downside is that it's costly and heavy.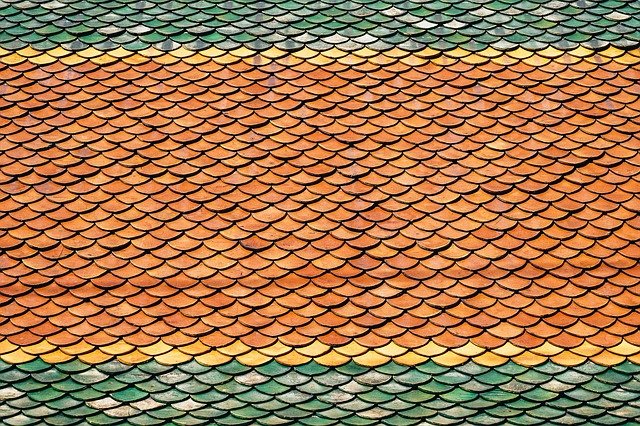 Final Thoughts
When considering the various roofing options, you need to understand the measuring terms used in order to estimate how much material you have to buy. Your budget, area building codes, and the framework of your house are all important factors to consider before deciding which type of roof you'll install.  
comments