Buying a new home is an exciting step in your adult life. You don't just buy a concrete building to live in, you secure a place and build a future with your family.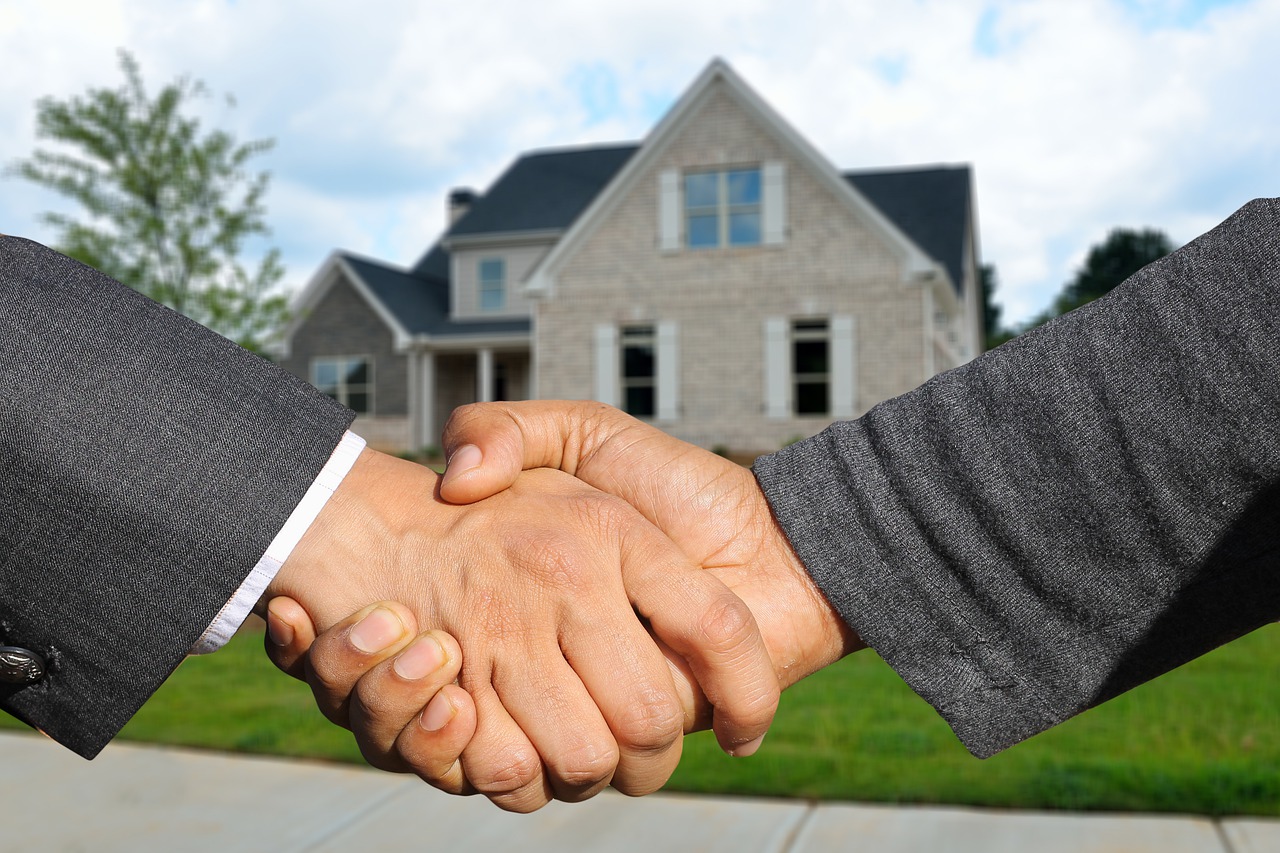 It could be difficult to decide the place where you want to live and the kind of house you want. Thus, hiring a real estate agent will make it easier as they can help you get exactly what you want and within your price range.
Let's see how hiring a real estate agent will help you turning in your dream house into a reality.
1. They Are Informed About the Available Houses
Real estate agents are well-informed about the local market, they even know about the houses which have not been advertised and have a connection with several experts.
As a buyer, you have specific requirements for your house and its surroundings. Agents get you just the right house while considering your specific requirements even if it was about having a particular shape for a swimming pool. They will probably get you a house with more interesting features which you haven't even thought of and will also tell you about the available facilities nearby like, pharmacies, shops, schools etc.
2. Adheres To Their Fiduciary Duties
A real estate agent and their client share a fiduciary relationship which is a bond of trust between the two parties and the agent is legally responsible to put their client's interests first and keep their information confidential.
You wouldn't want to risk sharing your financial details with a house-seller who has no agent and therefore isn't legally bound to keep your information private. The same goes for the seller's agent who has no fiduciary responsibility towards you but only to their seller. 
Therefore, your agent plays an important role by informing you whether the requested information by the seller's agent is required or not.
Having an agent and buying a house from a seller who also has an agent enables you to report to the agent's association if the seller's agent lies to you or discloses your confidential information.
3. Pricing Expertise
A real estate agent is aware of the real estate market and the value of certain neighbourhoods, this ensures that they set a realistic price on a property. In fact, most experienced agents are said to estimate the correct value of a house right when they walk into the door.
Hiring a real estate agent ensures that you have complete knowledge of the property pricing and you won't purchase a property which is underpriced or overpriced.
4. Mediator Between Buyer and Seller
By hiring a real estate agent or a broker you will not be required to actually deal with the seller, your agent will take care of that too without taking ownership of the property.
The agents are aware of all the rules and regulations and make sure that the sales agreement is professional and backed by proper rules. They give you all the necessary documents, keep you updated with the buying process and guide you until the closing of the deal without actually putting you through the hassle of the process.
5. Huge Help With Paperwork
It's obvious that buying a house involves lots of paperwork and the process could be a little tiring. Fortunately, using the help of a real estate agent will ensure that all your paperwork is taken care of by them as they are familiar with the paperwork rules and will guide you through it until everything is signed, filed and complete.
Paperwork includes the offer you make to reading and understanding house-inspection reports and making sure that your repair requests are given in writing.
Therefore, without any agent, you will probably have limited or no amount of experience with the documents required and this could cause issues in the purchase of your house.
6. Takes Care of The Closing Problems
When a sale is in its final stages one may want to stay away from any loopholes which could break the deal. Some closing issues include document errors, mortgage delays, major defects after a home inspection, backing out of seller or the buyer, issues during the final walkthrough etc.
A highly experienced real estate agent will help you in avoiding all these issues and many more while closing the deal as they foresee any troubles before they even happen and keep you prepared for dealing with them.
To ensure a smooth closing you must choose an agency which will help you until the final stage like the Sunnyside Title Agency which promises you the service of supervising your closing process.
7. Easy Negotiators
Dealing with people can be a tricky thing if you're short-tempered or too quick to act upon your emotions. This is when real estate agents enter and remove the emotion out of professional dealings and settlements.
Buying a house is an overwhelming process and you may encounter several issues to negotiate upon, like lowering the price or including certain repairs in the final price. Which is why it is best if you leave the negotiations for your agent because they do not have any emotional attachment to the house and so will most likely be unbiased and sensible during the negotiations.
8. Identifies Problems And Requests For Repairs
The most important and difficult task during the purchase of the house is requesting certain repairs. A real estate agent will benefit you by pointing out problems which you may not even notice and then recommend reliable house inspectors from their wide network of professionals, who will, in turn, give you a report identifying all the defects in a house.
After procuring this report your agent may point out the problems which could be repaired before buying a house or if the defects are so much that the purchasing of the house must be stopped altogether. 
Requesting for repairs from the seller have the possibility of you losing the deal. Hence, an experienced real estate agent knows how to ask for repairs that are reasonable and not unnecessary or excessive. 
9. Reliable Record Keeping
Even years after your deal is closed your agent's licensed agency maintains all your financial and non-financial records in organised files. Real estate agents know how important it is to maintain certain records for future reference. Some agencies require their agents to maintain their client's documents for at least 3 or even 7 years.
While you could keep your important files with yourself too, you can also rely on your agent to keep them safeguarded in an organized and accessible format. This enables you to contact your agent any time you have questions about your house or the property.
In conclusion, agents are easily available and are experts in the real estate market. We hope that we have convinced you to hire yourself an agent when you're planning to buy a house for the first time or even the tenth time. The only major step is to recognise the kind of help you need then hire a professional and reliable person from a licensed agency.
comments