Selecting which house to buy should be a well thought-out plan. The quality of plumbing helps determine the value of the house. It's an essential factor that needs to be looked to avoid financial pitfall before sealing the deal.
Pay close attention to the blots on the ceiling that seems to form an image, unusual noises on the wall or basement and the changing temperature. Don't  be mistaken to look at it as haunted, instead, hire experienced, licensed and insured plumbers like Galaxy Plumbing Inc. experts to uncover any possible hidden plumbing issues.
Here's the itemized home inspection that is vital for first-time home buyers:
Water Heater
The most apparent sign that it is working is if it produces hot water. But don't just stop there. Look for any leaks around the tank, rumbling or whining noise, stain or putrid odor. Those and the mineral deposited in the tank affects its water capacity. This happens in the number of years it has been used.
The tank's lifespan expands only up to 10 years before it needs replacement. You can check the tank's age in the serial number.
Sewage System
This is the line responsible for carrying waste material from the house to the septic tank or municipal sewer.
If the house is using a septic tank, locate where it is situated, what's the capacity, when it was last serviced and the drain field location. Examine any unpleasant odor or pool of water in the vicinity. A professional video camera plumber can be hired to inspect this.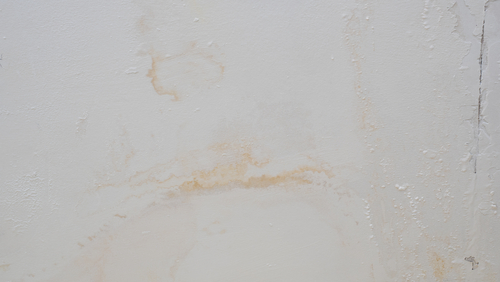 Toilet Test
Flush all the toilets in the house and listen if the water continues to run or produces trickling sound after flushing. You can tell if there is a leakage by merely hearing it. You may also try this quick trick:
Remove the tank lid and place it in a safe area where it doesn't fall and break.
Put a dye tablet or 10 drops of color additive into the tank.
Place the lid back.
Do not flush.
Give 10-15 minutes wait time to check if you'll see colored water. If not, your toilet is leak free.
A leak can make the floor rot, so mind the discoloration around the toilet as well. If the toilet needs replacement or repair then there are modern toilet designs you can check on.
Drains
Clogged drainage causes the toilet, bathtub or sink drain slowly or not drain at all. The water rises at first before it empties and in some cases may make gurgling noises.That noise is the air trapped by the blockage and pushes up when it is dislodged.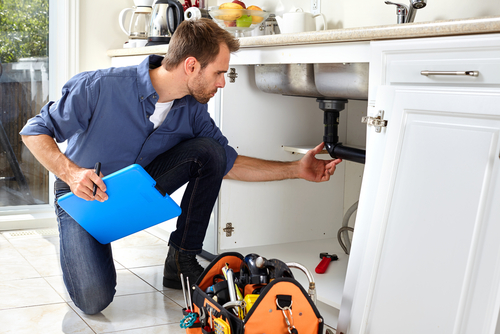 You can turn on all faucets in the kitchen, bathroom, and basement for a few minutes to check. While you're at it, you may also look for previous plumbing problems like molds or watermarks under each sink.
Water Stains
The experts can help confirm if a roof or pipe leak cause the stain on the ceiling. The leak doesn't necessarily have to drip straight to your insulator. It can be far away from where the stain is and needs to be traced.
Sump Pump
Ask if the house had flooding before especially in the properties that experience significant rainfall so you can prepare a backup sump pump installed. If it already has, check if it creates loud noises. It can be an indication that it needs fixing or replacing. A sump pump is motor-operated and uses a significant amount of energy giving it a life expectancy of just ten years.
Pipes
Make sure that the pipes are wrapped for protection from freezing during winter. Without it, it can cause leaks, breaks or stuck frozen water in the pipes.
Be extra cautious on houses with pipes made with lead. This is common in houses built before 1986. Lead pipes are hazardous most especially if it services water with high acidity or with low mineral content.
Research shows that no acceptable level of lead a body is allowed to consume. It is extremely harmful and can cause severe damage if it enters our body especially on children.
Water Meter
This is useful in a couple of ways: it can help a leakage test and monitor your water usage. The valve has the main control of the entire house' water system.
You can shut the water off or, for instance, the house is undergoing a major plumbing job or if you're away for the longer duration. If water comes out in any of the faucets while the house is in complete water shut down, the valve needs repair. But if it is confirmed to be working, you can check the meter if it still runs while the faucets are off. If it does, you may need to check for leakage.
Do not hesitate in hiring a professional plumber if you are going to invest in buying a house. The result of their inspection can be used to negotiate the final price. And although you can lay your trust to the experts, it is better to have a perspective on the condition of your future property so you can decide whether you'll still buy it and have some renovations done on the toilet and other areas of the house. After all, the burden of expenses will be on your shoulder if necessary.
comments