Fabric-covered buildings and the concept behind them aren't exactly new. That's how teepees and yurts have been built for millennia. The same principles that made these great dwellings for the Native Americans are the ones that make them great for modern buildings of various dispositions.
Today's canvas buildings cover a whole plethora of purposes, including entertainment centers, training facilities for athletes, industrial projects and many others. They also have a whole host of advantages that you won't find in conventional buildings made out of concrete and steel, whether you're looking for something temporary or permanent.
We decided to do some research on these buildings and spoke with an expert. Tim Lee of https://absolutelycovered.ca/ works with fabric-covered buildings every day and understands them as well as any expert can. We asked him what the advantages of these buildings are. He gave us five main advantages that had us convinced.
1. They Are Diverse in Their Applications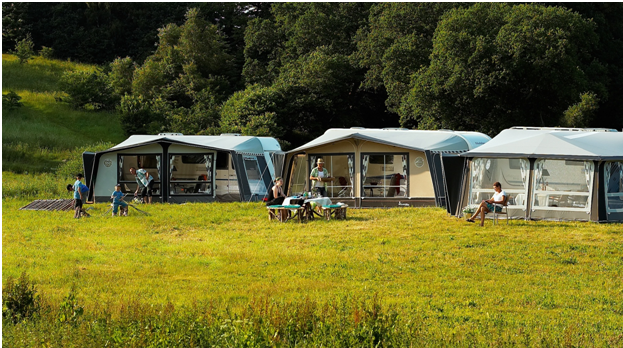 "Because of their intelligent engineering, you can use fabric-covered buildings to house just about everything," says Lee. These buildings can be used to house mining operations, aerospace projects, industrial equipment and much more. The key here is customization, which is easy with such buildings.
These buildings can be constructed to order to meet a variety of dimensions, including different peak heights and pitches for the roof. You can also use them with different types of flooring. They can even be designed to have unconventional shapes if the lot you're dealing with is particularly unique in shape and size. "We pride ourselves in our ability to customize these buildings to the different specifications of the customer," beams Lee with pride.
There are lots of different canvas buildings out there, with some of them being as large as 1000 feet in length and over 300 feet in width. Such buildings can easily be customized. The steel frames, which are quite rigid, can be altered to allow for mono-slope roofs, lean-tos, canopies, column heights that vary and offset peaks.
The steel frames can also be designed in such a way as to support extra elements, like heavy lighting equipment, cooling systems, heating systems, conveyors and cranes, fire suppression and hangar doors, among others.
2. They Are Durable
The kind of steel frame that is used in fabric-covered buildings is the same type that has been used in building construction for many decades. The ripstop fabric is highly resistant to tearing and the elements and will be around for many decades before it needs replacement, giving canvas buildings the kind of durability and strength they need for the heaviest of industrial use.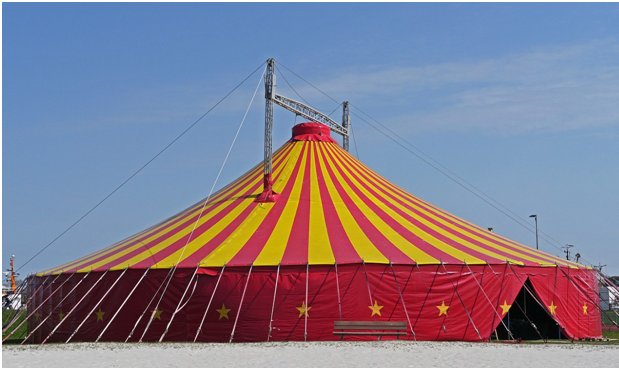 "You can design fabric buildings with highly rigid frames to allow the structure to support great loads from additional elements like cranes and conveyors while still meeting building codes for seismic activity, snow, wind and other elements," says Lee.
"The largest building we've designed measured 350 feet wide by 1000 feet long and is going to India to cover factory operations. It's going to be in a very wet area with lots of heat, humidity and wind."
To keep the building clean in such weather, especially when it gets inclement for extended periods, the kind of fabric used is resistant to fungi like molds, which would damage it quickly.
Fabric buildings are proving especially useful for mining operations. Some mining centers use vibrating tables that shake very violently. If you were using a typical steel building, the screws would soon be shaken out of their holds. A fabric building, on the other hand, would handle that very easily.
Fabric buildings do especially well in areas that experience a lot of snowfall. Because of the slippery nature of fabric, the snow falls off rather quickly. Fabric-covered buildings also do not have any screws or nails in the roof and so do not have any vulnerable points where moisture can seep through. The fabric is also immune to the corrosion that metal is prone to.
3. They Are Energy-efficient
When it comes to a concrete and steel building, the costs of either heating or cooling them are quite high when compared to similar costs for canvas buildings.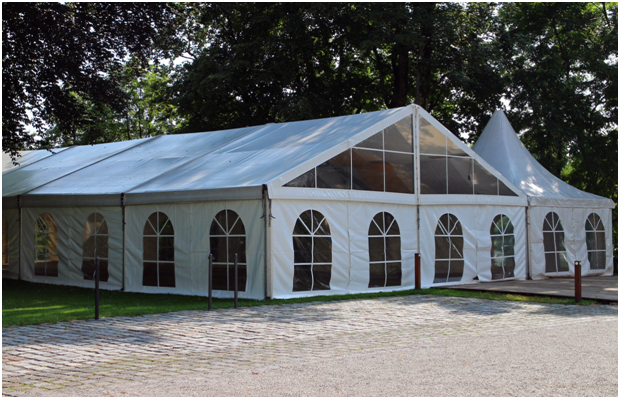 The canvas in fabric-covered buildings is naturally non-conductive, meaning that the interior of your canvas building will be cool when it's hot outside and warm when it's cold outside. The fabric won't retain the sun's heat, meaning the interior temperature will remain quite stable.
Before you even think of installing HVAC systems, your fabric building will stay several degrees cooler when it is hot and warmer when it is cold.
Another advantage of fabric-covered buildings is how they allow natural light into the interior. "The fabric can sometimes be as much as 12% translucent, allowing natural light to get into the structure and reducing your costs on artificial lighting in the daytime. We also do designs that feature solar panels for even greater energy savings," says Lee.
4. They Are Easy to Set up and Relocate
"Fabric buildings are pretty easy to  . Sometimes you can do it up to 3 times as fast as you would with a conventional building. While they are typically permanent, they can also be designed to be portable with flexible fabric that's easy to roll up and relocate," says Lee.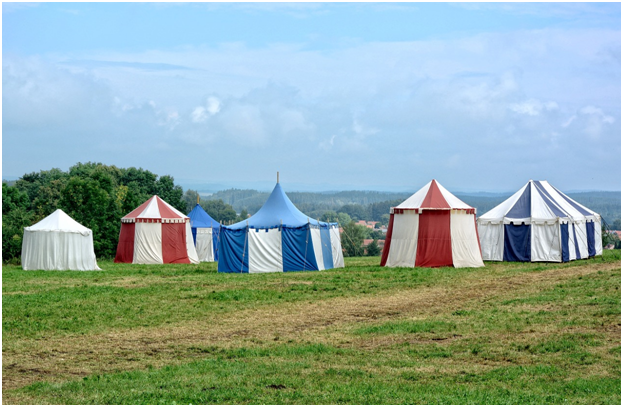 "People tend to think that the architectural codes that fabric buildings follow are different from those of traditional buildings. It's not true. They have the same engineering, and so they bear the same loads as conventional metal and concrete buildings," he adds.
The reactions you get from the rigid steel frameworks that support fabric-covered buildings are pretty much the same as what you would get from a conventional metal building. They have the same expectations for the foundations too if you're planning on making them permanent. However, they can also be made portable.
5. They Are Recyclable and Sustainable
Most of the materials used in a canvas building can be recycled. "Most of these buildings are made out of recycled material to begin with, and you can recycle them again when you're done with them. Here at our company, we work with external recyclers to process the fabric that we use in new products," says Lee.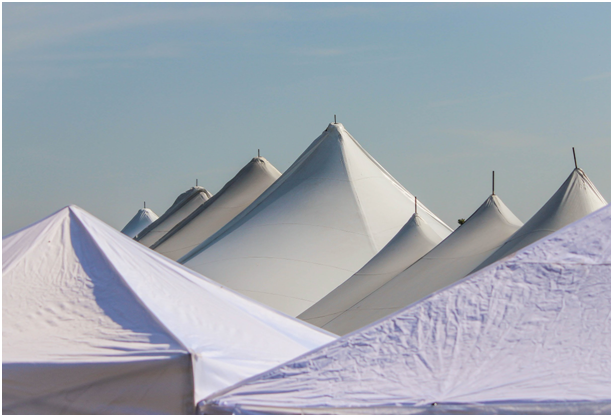 When a fabric reaches the end of its life expectancy, the manufacturer can help the customer to find someone to recycle it. "Our fabrics last more than 30 years, especially the best quality ones. The beauty is that they can still be recycled after that time," says Lee. "It's the same as with a conventional building. If the steel wears down after a few decades, you put some new steel on it, and it's good to go. We do the same with canvas buildings — only we call it 'reskinning.'"
The material contained in these fabrics is also quite sustainable since it is a low emitter of toxins. Fabrics are made of polyethylene, which is quite safe and recyclable.
comments