Are you looking to sell your house? Do you want to get more money for your property? Are you willing to spend some money on remodeling? If the answer to these questions is yes, you have come to the right place. In this article, we'll discuss some of the best house remodels that should help you fetch a higher sale price for your property.
You probably already know this but here is a quick reminder. The most important parts of your home are the kitchen and the bathrooms. There is a lot of data out there which proves that remodeling your kitchen and bathroom fetches the best return on investment. However, many people shy away from remodeling the kitchen and bathroom as they think that they will have to spend a lot of money but that is not completely true. Remodeling your bathroom and kitchen does not always mean going for a complete overhaul. You need to take a hard look at the numbers in order to arrive at a solution that gives you the best return on your investment.
Don't make the mistake of thinking that spending more money on your kitchen and bathroom remodels is going to fetch you a greater return on your investment. In fact, research data suggests that mid-level remodels often have a greater return on investment as compared to upscale renovations. Therefore, you should run numbers on the amount of money that would be spent on upscale renovation of your kitchen and bathrooms as compared to some mid-level remodeling and how much these remodels are likely to fetch in terms of ROI. Many professionals are of the opinion that mid-range kitchen remodeling offers around 80% return on investment whereas a major upscale has a lower return on investment that tends to be below 60%. Therefore, not all renovations are equal when it comes to return on investment.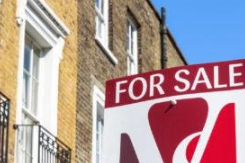 Your bathrooms and kitchen should be nice enough for most people who want to have a modern and inviting kitchen and bathroom. It doesn't necessarily need to be spectacular or something completely out of this world. It just needs to make sense to look attractive to potential buyers.
In terms of kitchen remodeling, you should focus on things that are highly visible. For instance, countertops are often the first thing potential buyers see when they step into your kitchen. However, one of the important things you need to keep in mind about countertops is that these are a very personal choice. Some people prefer granite whereas others like laminate, and there are also people who prefer quartz countertops. Therefore, you shouldn't assume that expensive countertops are universally liked. Everybody has a different preference in terms of material, color and style. Therefore, don't spend too much money on countertops as not everybody has the same taste as you.
Go to your kitchen now and take a close look at the kitchen cabinets. If these are in terrible condition, the only option left is to completely replace them. However, if the cabinets are in good shape, you could save some money by just painting the cabinets or just re-facing them instead of completely replacing them. Cabinets do not come cheap and you should replace existing cabinets only if these are in terrible condition and will make people walk away from your house.
One of the most important things you should know is that new hardware and fixtures are highly effective when it comes to ROI on upgrades. However, these do not come cheap. In fact, you can easily spend thousands of dollars if you plan to replace all the hardware. Thankfully, you can do it on your own in just a few hours.
While functionality is important when you are living in your house, but appearance plays a more important role when it comes to selling your house. Therefore, your focus should be on improving the looks of your house when it comes to remodeling instead of spending money on things that add to the function of your house. For instance, if there is a water heater that is functioning perfectly but doesn't look as good as it should be, you are better off spending money on flooring or painting your home instead of replacing the fully functioning water heater. While a new water heater looks good, but it doesn't have as much value in the eyes of buyers as a completely new floor or a newly painted home. Simply put, always remember that appearance sells.
One of the least expensive things you could do in order to get higher value for the property is to spend money on painting. It will transform your house. It is recommended to choose some neutral colors as not everybody prefers brighter colors. In case you are not sure about the colors, use your favorite search engine in order to find colors that are likely to attract more homebuyers.
Overall, spending money on some home remodels can help you fetch a higher price, but it is important for you to choose carefully. The above-mentioned tips should help you in making the right choice.
comments