Are your drainage systems in need of some TLC? 
You must face it—it's not easy to maintain a healthy drainage system. It can be messy and time-consuming, and you never know when you'll have to deal with a clog that requires immediate attention.  
Maintaining a healthy drainage system is so important, and yet it's something that most people rarely think about. Not properly maintaining your drainage system can lead to many problems, such as clogged drains, flooding, and mold.  
If you want to know how to maintain your drainage system, here are some ways you can ensure it stays in tip-top shape: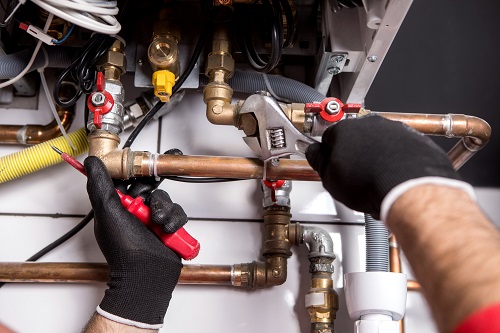 Keep An Eye On The Drainage Pipes  
When you have a drainage problem, it's essential to know that there are steps you can take to prevent it from getting worse. One of the best ways to keep your drainage system healthy is by keeping an eye on the pipes.  
Look For Signs Of Damage: If there are cracks in your foundation or walls, this could indicate there's something wrong with your drainage pipes. A good plumber can tell you if this is causing a problem with your plumbing system.  
Check Your Water Pressure: If you notice a drop in water pressure, this could mean that something is blocking your drainage pipes. This could cause flooding and other problems if left untreated.  
Clean out all of the drains regularly within your house. You need to make sure that you clean out all of the sinks within your home at least once every week to prevent clogging from occurring during this time too. Troubleshooting your drain problems is easy if you have the correct information.  
Clean The Gutters  
Another method for keeping a healthy drainage system is by cleaning the gutters. The gutter is also a crucial component of your roofing. It can prevent water from entering your house and damaging it. Cleaning your gutters regularly will keep your home safe from any damage.  
It's important to know that there's a specific type of gutter system that requires maintenance procedures. There are two types of gutter systems: seamless and interlocking. Seamless gutters are attached to the house with screws or nails, and they're not meant to be cleaned. They're only installed on new construction and don't need maintenance. 
Interlocking gutters are the ones that need cleaning. They're made from a series of aluminum or copper pieces joined together by interlocking joints. The joints are held together by a rubber washer that fits over the joint and helps seal out water. 
Avoid Pouring Grease On The Drain  
Grease is one of the biggest causes of clogged drains. Oil and other food particles build up in your pipes and cause them to clog. If you pour grease down your sink, it gets stuck in the pipes and builds up over time. Eventually, this can cause significant issues with your plumbing system.  
Pouring grease down a sink can also cause blockages in your sewer line. Large amounts of grease flushed down drains throughout your neighborhood could clog up the pipes leading from your home to the sewage treatment plant or septic tank.    
This could result in sewage backing into your home or overflowing onto streets during heavy rainstorms when the sewers fill up. It occurs because of storm runoff water and sewage from homes where people have poured grease down their drains.   
Don't Pour Chemicals Down The Sink  
You don't want to pour any chemicals down the drain. It will cause damage over time, and some chemicals are poisonous and can hurt your family if they get into the water supply. Don't do it even if you think pouring it down the drain is safe.  
Keep A Regular Maintenance Schedule  
It would help if you got in the habit of checking on your drainage system regularly. For example, check it once every six months or so. This will allow you to catch problems early before they become too big and expensive. It'll also ensure that everything is working properly and there are no leaks or clogs in your pipes and drains.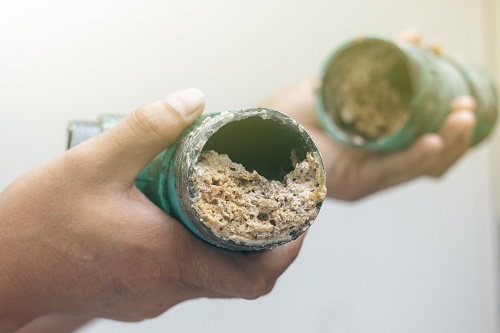 It's better to inspect the whole drainage system instead of just one section at a time because this will give you an idea of how well it performs.  
Final Thoughts  
Drainage systems are slightly more complicated than they seem, but with the right maintenance, you can keep them running smoothly for years. 
As a homeowner, you have a lot of responsibilities. But maintaining your drainage system is one of the most important parts of keeping your home healthy and safe. 
The health of your home depends on it. So, ensure you're doing everything possible to keep your drainage system functioning at its best.
comments