Unless you are naturally green-fingered, it can sometimes be tricky to see your garden as an extension of your home. For many, it is a space that is hard work to maintain and deal with, or merely a place where they feel stuck and uninspired.
In truth, there is a vast range of things you can do to make your garden a more welcoming and valuable space, from adding dining areas for the ideal evening entertainment to employing the service of expert deck builders to add more seating options to enjoy. Here are some easy ways to upgrade your garden space, and start enjoying an extra part of your home.
Consider your needs
Before doing anything with your garden, consider your lifestyle. Are you too busy to be regularly pruning and planting? In that case, paving may be a better option for a low maintenance yard. If you enjoy long summer evenings in the company of friends, plan to include spaces to incorporate this, such as outside furniture and a BBQ or fire pit. If gardening is your passion, let your imagination run wild!
Take care of the basics
No matter how much money you plow into your garden, it will always look shabby if the basics are neglected. To start, make sure your lawn is well mowed and maintained, any beds are weeded, and the space is kept free from junk and litter. There is always a risk that gardens become 'dumping spaces' for things which need to be trashed or stored. Instead, invest in a shed or storage facility to keep things neat and out of sight.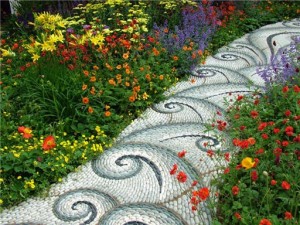 Create a space to entertain
Entertaining on a warm summer's evening is undoubtedly one of the best things about having a garden space. By adding a patio or decking, you are essentially increasing the space in your home and opening up your kitchen and dining area. Another idea is to have patio doors leading to his area, creating a seamless transition between outside and in.
Get to know your garden
For your garden to thrive, it is important to add plants and flowers which are designed to thrive in your environment. Working out details such as the type of soil, amount of moisture, the direction the garden faces, and the amount of sun and shade it receives will all inform your decision about what is best to plant. If gardening really is not your thing, it is worth seeking the services of a professional to design and create the garden of your dreams.
Consider the maintenance
Once you have your dream yard, it is essential to consider how you will keep it looking smart and appealing. This is another area where it may be worth investing in a professional gardener or landscaper. While they may cost money, it is well worth it to have a space you can genuinely enjoy all year round and allows you to sit back, relax and enjoy your surroundings at their full potential.
comments