A beautiful garden, simple two or four people seating, surrounded by grass, flowers, butterflies..  getting morning hugs from sunlight directly.. Finding yourself in the peace of evening stars after a hectic day.. is all so dreamy and so much desired by all of us.. Isn't it..!! They why to wait for as your outdoor garden area is waiting for you to pay attention towards it.. And provide you with all these beautiful dreams into reality. At times.. Garden area.. Backyard and outdoor are the most ignored and unused area of your home. When you can freshen up your mornings with beautiful nature at home.. then just come and explore some quick and attractive landscape and garden design ideas.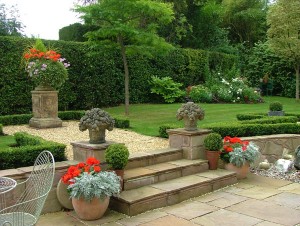 Creating or revamping even a small area into a beautiful garden space is always a good idea. Have a small sweet outdoor attached to your home for some relaxing evenings .. morning tea and enjoying your time with family and close one. Reinvent your yard with a new deck, patio, cottage, dining room, or curl-up space …for that real look and feel to enjoy your small world of happiness. Step up with this small and sweet simple gardening tip and trick. No need to bring in a major change at first step.. you need to put in your hard work slowly and steadily to your home garden.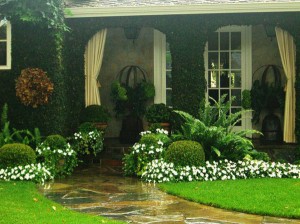 Simple gardening tips and tricks may involve construction of patio deck designs, bamboo chairs, bamboo set of furniture, garden umbrellas, cushions,  etc. escorted with some pebbles, water blocks, small pond,  flowers, trimmed and shaped garden plants and perfect effective illumination to charm up your evening times. Wooden furniture, marble seats or stone seating pushes in the natural look to the simplest garden looks even.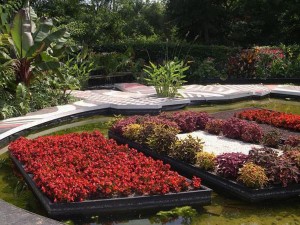 Home garden tips also have great suggestions and ideas to create sweet sober pathways ..  to garden. After all they are the essence of any garden styling. Without a suitable, rough, matched up pathway any garden or landscaping is so incomplete. Make your steps count with wonderful collection of roses ..spring blossoms .. etc. at your garden side .. and garden pathways. Make gentle efforts to bring back the lost natural beauty at the pathways .. and be sure the pathway are clean and clear enough to walk by.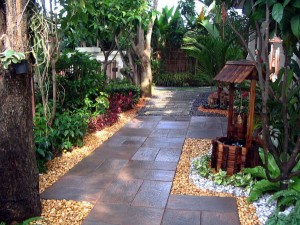 Blend in the beauty of landscaping with wonderful flowers, pathway, seating, rocks, pebbles, plants, etc. in such a manner so that they all speak up one language… ! A small garden space needn't limit your plans. Even the tiniest area will feel more interesting if you play with steps and levels. Well planned and designed home garden and landscaping can achieve a sense of the grand and dramatic by making it symmetrical.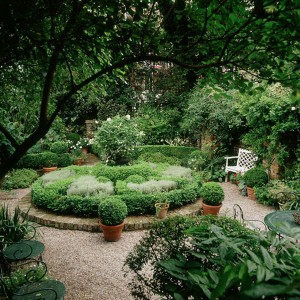 To get that successful and creative landscaping at home.. do not forget to put in effective illumination to get that dramatic feel. It completes your design ideas of home gardening and landscaping.
Plan up even the smallest area of outdoors to get a seat to relax back when you really need it.. ! Let the outdoors, garden and landscaping of your home welcome you back home.
 Image Credits: http://www.bhg.com/

comments