Making your home beautiful and attractive with pleasant wall combinations, nice patterns, designs has turned much easier and faster now with the help of stencils wall fashion. It is a collection of innovative, creative, fast and ready to use special effect finishes for the interior walls to make them look more beautiful and amazing. No need to rush after texture effects, no need to book upon texture art labor, just pamper your walls with ready to use stencils wall fashion available in the market. Create amazing impressive prints with these stencils giving your wall a different and appreciable look.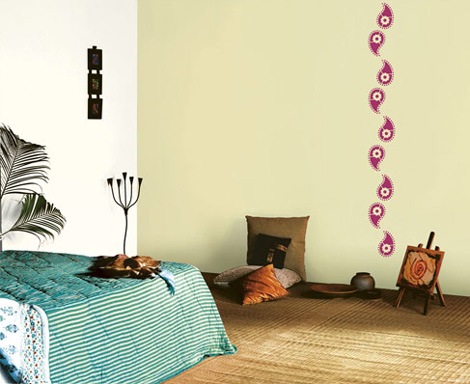 They not only come in variety of range and pattern but they do fit according to your wall size. You can give your walls dimension by applying the stencil effects horizontally or vertically according to your wall size and room size to give it more of the space. Provide extra height to your walls by applying vertical stencil wall fashion patterns and make your room look bigger by implementing horizontal stencil wall pattern. Choose to rotate the pattern according to your wall size and then implement it. You can give more of the life and texture to your plain and simple wall. Turn your wall into a master piece with the successful use of read to use stencil wall fashions.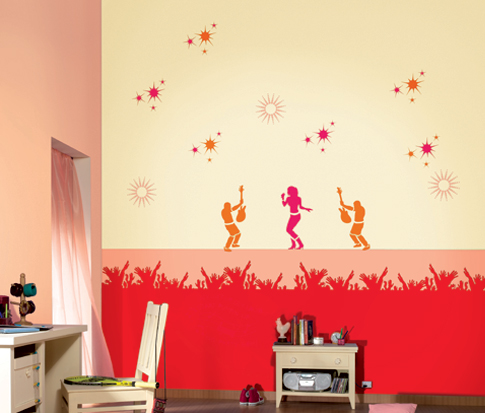 Stencils have so much to choose from, it is easy to find just the right design and size according to your wall size and room size. Make your room look different and stunning with the perfect match of stencils according to the room size, room purpose, over all decors and personal touch. Each room has its own unique characteristics so create the feel and the touch for the room according to the room purpose with the help of wall stencils. A bedroom can be styled up with more of cheerful and happy-looking designs, heart shapes, flowers whereas a living room should be pampered with abstract patterns, spiritual aura, positive and auspicious themes etc. Design the room as desired by you.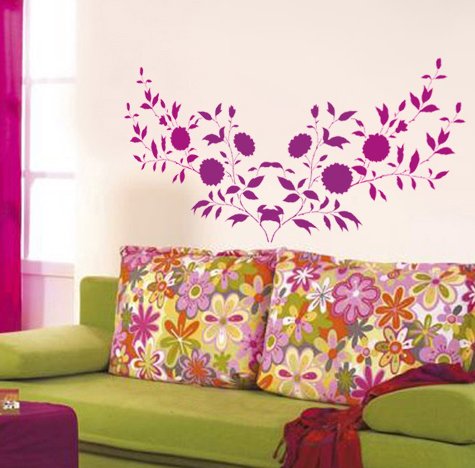 As wall stencils are ready to use instantly they are easy to use, less expensive if compared to texture paints or other wall arts, it consumes less time to get dried up, uplifts the room design with its instant touch and style pattern. It works excellent in highlighting features, like fireplaces and arches, bedroom headboard area, while making them more fascinating and good-looking with their adorable and sweet presence. It is one of the most innovative and fun to do activities one can occupy themselves to make their home look better.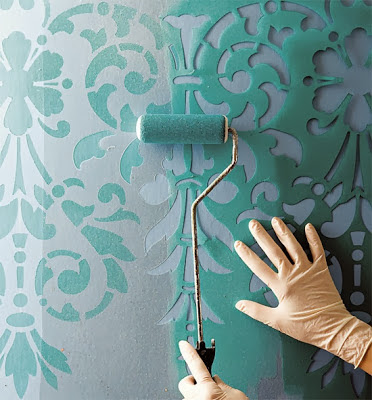 As it is do-it-yourself activity for making your home look better even you can try your hand on it. Few simple steps and you are done with the wall stenciling giving it an awesome looks.
Choose the wall to be stenciled and choose the type of stencil according to the wall size and room size.
Select the colors for the background wall and for the stencil effects.
Apply the base coat. Make sure the wall is tidy, clean and dirt free.
Stick the stencil on the correct place as desired by you.
Start stenciling with one color at a time with the help of a stencil brush and paint.
Carry on stenciling until all the color is finished and you get the desired wall looks by applying the stencil on the required area of the wall. Apply the colors stencil brush or a roller for a smoothing and stunning effects.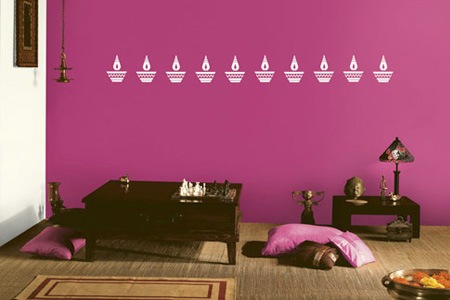 Creating the effects is easy but be sure that colors must be used in a balanced proportion; otherwise, they can create an extra-loud effect in the house and that may turn ruining up your design styling and overall decorations.
So, give a complete and amazing looks to your dull walls. They are starving to get your attention and get painted in the colors of effective and impressive stencils wall fashions.

comments