If you are planning up for a new plot, new layout or other things for your interiors then, why not to plan better, healthier and much green interiors for you and your family. Merely putting up your home, spaces, offices, etc. with good interior design and décor is not enough in today's time. Better to aim up for eco-friendly interiors with amazing and healthy designs. Eco-friendly interiors are like creating design as well as positive health environment around you. Merely just planning the things, putting in the furniture, covering walls with paints etc. is not complete package of designing. It gives more of the pleasure if your design concept is combined with eco-friendly benefits and health.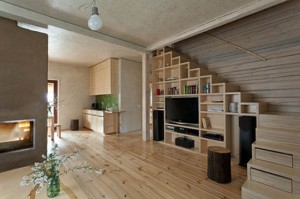 So, if you really wish to get eco-friendly interiors for healthy spaces and benefits try to achieve these simple and easy steps to get your desired spaces:
•Place plants as decoration: Nothing could be much better than placing plants in your house, office, work place etc. Placement of interior plants can be at a corner, staircase, on the furniture, in the bedroom, living room, dining room, office cabins, reception area, waiting lounge etc.   It also adds beauty to your interior design and gives it a natural and fresh ambiance. Choose plants that fit your spaces. If you are aiming to improve indoor air quality, you can place peace lilies, bamboo palm or gerbera daisy.
•Let sunlight In: Another smart and efficient way of creating an eco-friendly indoor is by letting the sunlight in and maximizing daylight. You can do this by using skylights and open shades in your interior spaces. Warmth and light of the sun kills all the negatives and brings in a fresh and cozy feel to your interiors.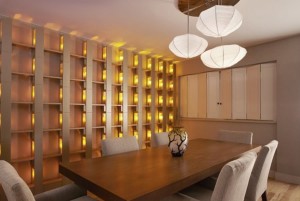 •Use organic & natural materials: Through away with plastic, particleboard and chromed metal. Avoid material which can be harmful on the long run. Use materials which can be recycled easily and used up again and again.
•Use energy efficient lighting: Using a compact fluorescent light can help you save energy and electrical power. Use of LED, CFL etc., brings that eco-friendly atmosphere to your home sweet home, office, work place, etc. They hardly emit any kind of heat, chemical waves etc. which are very harmful on the long run.
•Use of products with low VOC content: VOC means volatile organic compounds that are harmful to the health. These can be seen from paints, household products, furniture, carpets and others. Always look for such item which are VOC free and this will help you get a better living atmosphere in your interiors.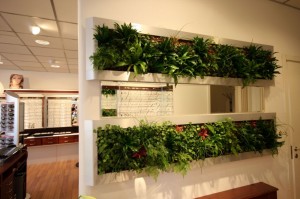 •Furniture from natural woods: Furniture can be made of wood blocks and the table tops can be made of marble or stone. This can give a more personal touch to your room with an eco-friendly design and affection.
•Use stone or wood for the flooring:  You can use stone for your flooring like marble, granite, mosaic, etc. You may also try using wooden parquet or laminated flooring which can be good for the homeowners. Apart from an Eco-friendly ambiance, it can also add more appeal to the designing part of your interiors.

•Energy efficient windows: Choose windows that are lined with special coatings to reflect heat and give insulation. Windows that is energy efficient is already a good source of heat loss on cold times and unwanted heat on hot seasons.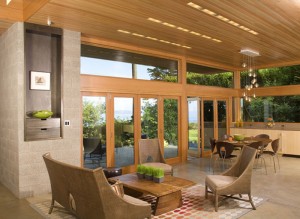 •Choose Eco friendly wall coverings: For your walls, choose paints that do not emit harmful substances.  You can opt for eco-friendly wallpapers. Or you might go for wood panels, cork, ceramic tiles. These days market is so flooded with eco-friendly paints with variety of brands and colors to meet your requirements.
•Use wool stuffed organic material: For your mattresses, pillows, carpets and bedding's, make use of wool-stuffed in order to do away from dust mites. Dust mites cause allergies and are also not good for the health. So, choose the right stuff in order to protect yourself. Avoid readymade mattress for your bed and other upholstery requirement.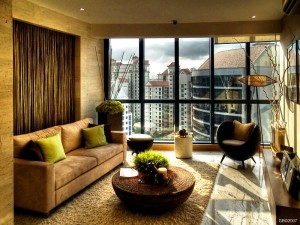 These tips if applied to your interiors might help you getting that missing part of Eco-friendly pleasure in your spaces. Having Eco-friendly interiors is always better and brighter. Simply by trying to achieve an interior that is green, help the environment go green & bring home happiness.
Image Credits: www.interior-dsgn.com

comments