A false ceiling also known as dropped ceiling, T-bar ceiling, suspended ceiling or grid ceiling, has become a symbol of modernity and sophistication these days
Now days, people are well aware of the importance of a ceiling in a complete look and feel of the space. However, like other types of ceilings, false ceiling has its own share of advantages and disadvantages.  Below mentioned are a few of them: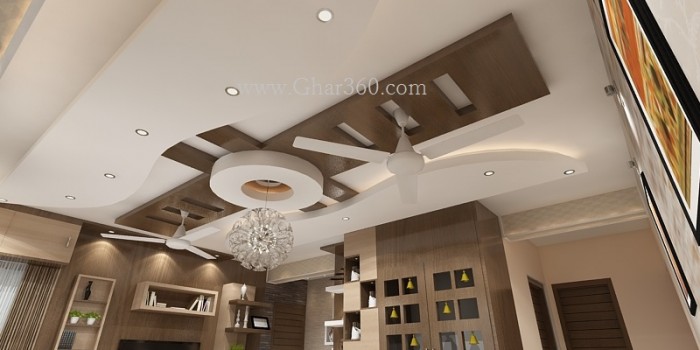 PROS OF FALSE CEILING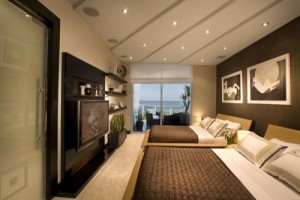 1. It is very easy to install false ceiling with the help of right kind of tools. Although, you can install it by yourself, it is advisable to get it installed by a professional contractor.
2. A false ceiling hides the duct work, pipes and electrical wires giving the ceiling a clutter free neat and clean look.
3. It is easy to reassemble the panels of a false ceiling in case of repair works.
4. A false ceiling plays a key role in acoustics and sound absorption. It is designed in such a way that it adds to noise reduction thus, making the space quiet
5. It is much more economical to install a false ceiling than to get the entire ceiling renovated in case of damages as they are removable.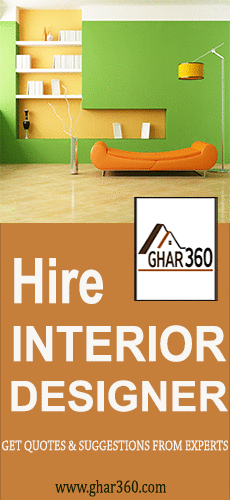 6. A false ceiling can prove to be energy efficient as it aids in reducing heat during summers and cold during winters, thus lowering the electric bills.
To avoid it from looking constricted, false ceiling in an apartment room may not necessarily be done from wall to wall. Beautiful design patterns can be used instead. When done from wall to wall, using appropriate tiles can improve the acoustics of the room. It can also provide an insulating effect due to air trapped between actual ceiling and the false one, thereby easing out load on the AC.
CONS OF FALSE CEILING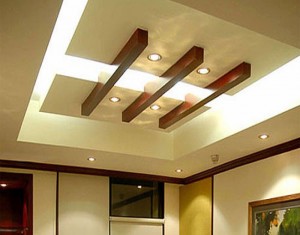 1. One of the major disadvantages of false ceiling is that it can reduce the height of a room by several inches or feet as it is hung below the existing ceiling.
2. It requires frequent maintenance and does not have long life. Sagging is possible in case of false ceiling and the ceiling gets decoloured or stained after frequent use for few years.
3. False ceilings are not as solid as the traditional ceilings, especially in the case of natural calamities like earthquakes they might turn out to be unstable. Another danger is the falling of installed fixtures.
The most obvious minus with false ceilings is the headway they take up. It can take anywhere between 5 to 8 inches to encase lighting or any other fixtures.  check construction cost estimators to get quote for your project
comments