There are just way too many brands of them on the market. And that may bring a lot of confusion for a first-time buyer. To help you make a blameless purchase, I have put this guide together and it includes all needed sidelights on how to choose best retractable screen door for your home.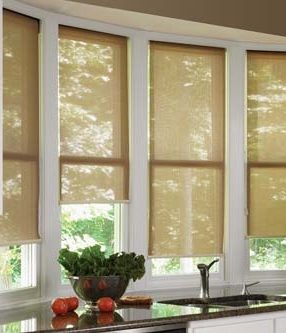 Size Matter
This is the most important purchasing factor. You must know the dimension of the space on your doorway to purchase a retractable screen that fits without you having to resize it. This also stops you from spending an addition on space fillers.
Quality Cassette Material
The cassette is another name for a retractable screen holder. This along with the side tracks should all be made with quality material. Quality material is such that it is durable and can withstand all the knocks thrown at it over time. It should also be such that it doesn't expand faster as this may stiffen the movement of the screen, especially during hot summers. As a recommendation, aluminum constructed frames are much durable, forgiving to heat, and are not vulnerable to stress.
Quality fixing parts
Such internal parts of your retractable door as the bearings, the caps, the mounting clips, and the included screws should be made of high-quality material. This makes installation easy and results in an investment that lasts. Also, it's better if your chosen model comes with extra screws and mounting clips for future replacement of the screen.
Deep Screen Tracks
The deeper the lines in your side tracks, the smoother the movement of the screen through them. But not only should you go for deep screen tracks, but they should also be smooth on the inside and be tight enough to prevent particles from building up as this may lead to track blockage later on.
High-quality Painting
While you may be leaning more on a beautiful frame color that matches the entrance wall, it's more important to focus on coating quality. The coating on a good frame must be forgiving to stains. It must also resist heat and be water-resistant to avoid peeling off. Finally, such a painting must be able to reflect sunlight back away from the interior of your home.
Credible Manufacturers
Nobody deserves throwing money away on Chinese knock-offs. That is exactly why you need to make a background check on the manufacturer of your chosen brand. Read through success stories and access real customers' reviews. Find out about return policies, warranty, and how great the customer service is.
Budget and installation guide
Make a fixed budget and let your buying decision be guided by it. Check through the line of the best retractable screen doors under your budget category to get a bang for your bucks. Finally, ensure that your retractable screen door comes delivered along with an installation guide unique to it. If there's no guide book available, see if there are installation guide videos available on the manufacturer's page or the product's Youtube channel.
comments