Wardrobes in bedrooms are great places to store clothing and accessories. Wardrobe shutters or wardrobe doors are the most customizable exterior aspect of wardrobe. With an array of options with finishes and colors, there is also the style of shutter that is ideal and preferred. In fact, before even deciding the colors and overall appearance of the wardrobe, the first step is to decide the shutter design that best fits the space.
HINGED WARDROBE
Hinge door wardrobes are the most common shutter style. They are the standard wardrobe solution, where the shutter opens directly in front.  It is also called Swing Door Wardrobes, this is the commonest wardrobe type where the shutter is attached to the carcass of the closet by a hinge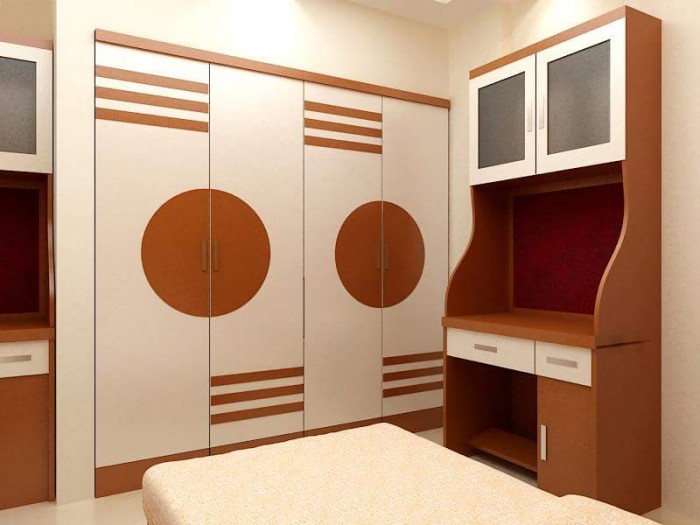 These wardrobes may look ordinary and need more clearance space to open and close. It is cheaper when compared to sliding ones
SLIDING WARDROBE
sliding door modular wardrobes are great space savers as the doors don't require any extra space to open up. It glide horizontally on metal channels fixed to the top and bottom of the closet. These doors afford plenty of room since they just glide sideways and don't open out.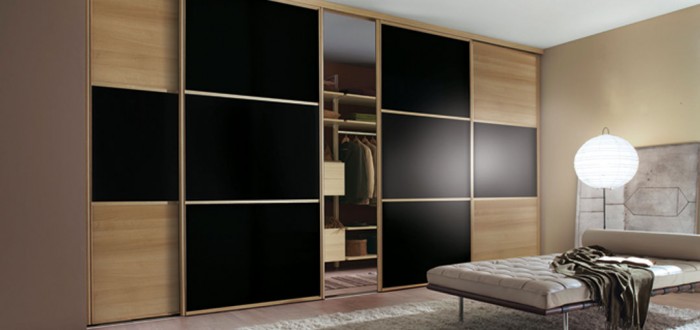 These wardrobes come with two or three un-lockable shutters, which allows the user to access 1/2 or 1/3 of the wardrobe at any given time. With these wardrobe style, one cannot access the entire wardrobe at once
WALK-IN CLOSET
A walk in wardrobe could be added to a bedroom with a partition with sliding doors, or even more easily, a spare room could be converted. This is a good value option if you have an unused box room as the only costs involved are for fitting shelving and hanging space.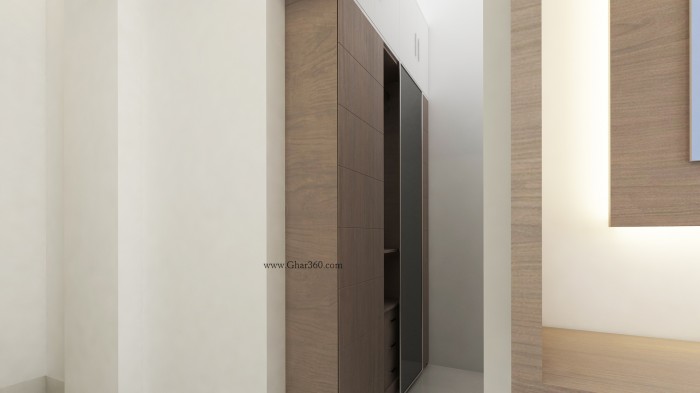 Unfortunately, the space requirement for a walk in wardrobe rules the option out for those with small to medium sized homes.Decide what kind of wardrobe you want based on the size and shape of the room.
Folding Door Wardrobes
In these wardrobes, the wardrobe shutter opens and folds, sliding to one side. These shutters are also not lockable and are available in a variety of colors and designs. Sliding-folding wardrobes are practical if there is enough space in front of the wardrobe to allow for the opening of the shutter.
Building your dream home? Confused with the type of wardrobe you want? Ditch all the available options and get yourself a customised wardrobe.
comments