You could be having experience with decoration but it is recommended that you're looking for an experienced interior designer if you're looking for professional output. Not every interior designer is going to be right for the job. There is a need to do the due diligence so that the person that you're getting is qualified for the job. There are some key considerations you should be looking for in an interior designer and we're going to highlight some of them.
As For Recommendations
You can always ask for referrals from friends and family. It is possible that they might have worked with an interior designer in the past that they could recommend you to. Since they'll not have any skin in the game, the recommendations will be of high value. Make sure you're reaching out to friends and family first before you can go on the internet to look for an interior designer.
Have a Budget
You should have a budget in mind before you can decide to work with an interior designer. The budget will in most cases determine what is achievable with the interior design project. There are some designers that will be more expensive than others. That is why it's crucial that you're asking for multiple estimates so that you have an idea of how much you're expected to pay for the interior design project. You should be wary of an interior designer whose market rate is way below the standard. There could be hidden charges which will not be clear from the onset or there is a high likelihood that they're incompetent. You should not be using price as the only deciding factor when looking for an interior designer.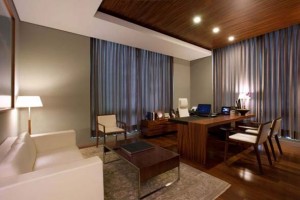 Credentials
You should not take the interior designer's word at face value. It is crucial that you're making sure that they're actually qualified for the job. Ideally, you'd want to work with someone that has graduated from a prestigious institution. They should also have gone through the necessary professional training before they can start working.
Experience
This is a key consideration when searching for an interior designer. You don't want to be working with someone that is just starting out. It is the interior designer that will be responsible for bringing your ideas to life. One way you can establish that the interior designer is experienced is by looking at the number of years they've been practicing. This kind of gives you an idea of the services you can expect should you decide to work with. The best Orange County interior designers are the ones that have been in the industry for a long time. They will quickly turn your vision into reality without compromising the quality of work.
Billing Method
You should make sure that you're understanding the billing method before you work with an interior designer. The majority of interior designers will charge an hourly rate. There are those that charge on a project basis although they're rare to come by. If the interior designer is doing the purchases on your behalf, you'll be expected to pay 100% of the costs upfront.
Finding Contractors
It is the interior designer's work to help in finding the right contractors depending on the scope of the project. Ultimately, their work of the interior designer to bring everything together so that you're getting your dream result. As a homeowner, the last thing you'd want to go through is working with a shoddy contractor. An experienced interior designer will handle everything on your behalf so that there is peace of mind that everything is going to be perfect.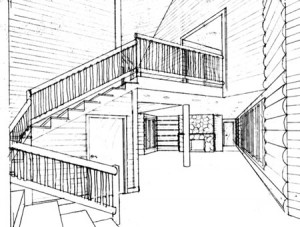 Have Realistic Expectations
It is important to have realistic expectations when embarking on a home improvement project. It is the budget you set aside that will be able to determine what is achievable. The interior designer you choose should be able to work with your budget. The designer should be the voice of reason. Just because you'd like some luxury features doesn't necessarily mean that everything is going to be possible. When you have realistic expectations, you'll not be disappointed with the end result of the project.
Conclusion
Getting the right interior designer will make a big difference with your home renovation projection. You should ensure that you're getting someone with the right experience. This could be a challenging endeavor when you've never gone through the process before. As stated, you can start by asking friends and family for recommendations before you can go online. 
comments