Today's kitchen is not merely a place to cook food and serve. They have turned into smart kitchens with well-organized storage, customized according to yourself and need of the hour. Make your kitchen much smarter and take more of the work out with better, stylish, well designed and much utilized storage space and counter area. It is high time to edit few old settings and place the new one in. To get a clutter free space just closed cabinets, shelves, base cabinets, overhead cabinets are not done, you need some specialized modular open rack system to organize and set your kitchen in a disciplined manner.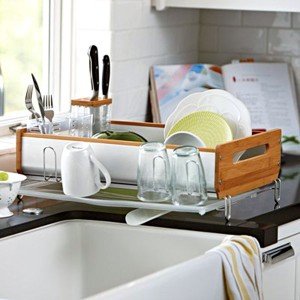 Frame up your kitchen better with the following :
Wall mounted racks : They hardly engage any floor area, fixed on wall and gives a handy as well as trendy space to work in. They are simply perfect when you are fighting with low space area in the kitchen. Well placed, aesthetic and appealing, fashionable and most importantly flexible according to the changing needs and requirement.
Tray Racks : These racks play a perfect supporting role by the side of sink, cooking range or refrigerator. They are handy to use and have sufficient space to accommodate good amount of things into it. As they are mobile by nature they provide you the freedom to take them anywhere anytime when in need.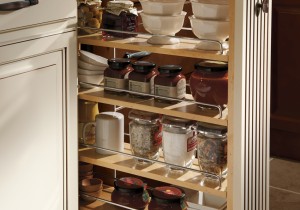 Bottle / Wine Racks: Organize your wine and water bottles in these wine racks. Specially designed to fix inside your cabinetry if required. Arrange your bottles in a systemic way. Protect them from mis-handling and breakage.
Jar Racks: These racks are basically installed inside or outside the cabinets to provide a proper and safe place to your glass jars, jam jars, pickle jars etc. They are trendy yet have good capacity and ability to hold up good amount of jar quantities. At times they can be also used to keep your bowl sets or glass sets.
Crockery racks: As the name suggests, these racks are totally employed to keep your crockery safe and in a well organized manner. Put up your crockery in a modular setting of closed cabinets with the help of crockery racks. They are well to do, have nice capacity and strong enough to accommodate and carry good amount of crockery weight.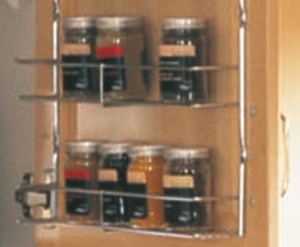 Utensils rack: Organize your silver ware with the help of utensil rack. It gives pleasure to manage and segregate all the different types of utensils under one rack stand or rack cabinet. It provides full-fledged well organized system to avoid any kitchen mess caused due to clutter of utensils. Its versatile set of sections with different size gives your easy way to organize different shape and size of utensils.
Small pull out racks: They are good to store spoons, knives, forks etc.  These pull out small racks are installed inside the pull out drawers in the base cabinets of the kitchen. You can keep your knives, forks etc. away from the reach of the children.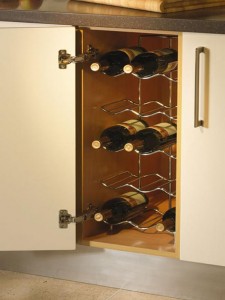 Kitchen is a place to work, to serve, it's a lifeline of every home, so better make it easy to work, comfortable to serve and healthy to live long with well-organized and systematic racks, shelves and cabinet systems. If kitchen serves as the life line of every house then these racks, cabinets and shelves are the heart of every kitchen. Great food when made in a comfortable and well managed segregated kitchen brings out more of the pleasure to serve and eat.

comments