Kitchen being the most busiest place of the house needs lots of attention and good designing for a hassle free and smooth progress of work, but unfortunately we miss out few important factors that really do matters in smooth progression of work and kitchen sink area is one of those areas which are ignored at times. Give a little design room, good importance and cultivate good habit to enhance to sink area of the kitchen.  As the number of activities take place under the caption "sink area" like washing of hands, washing of dishes, washing to vegetables etc. hence it is important to keep it clean, spacious and up to date with recent design ideas and styling..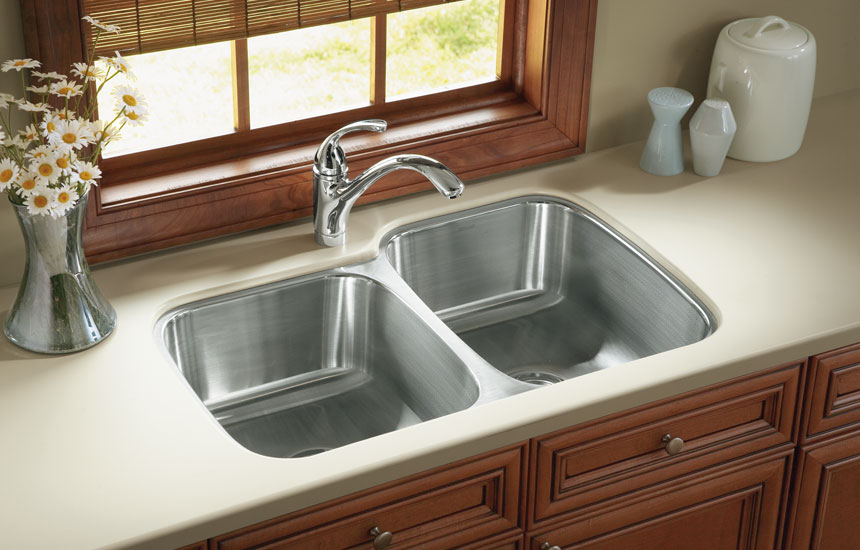 First and foremost try to understand the types of sink that should be installed in your kitchen to make it a better place to work in. Design types of the sink, material of the sink, space area of the kitchen sink area etc. matters the most before you take a final decision to install sink which is suitable for your work and kitchen design.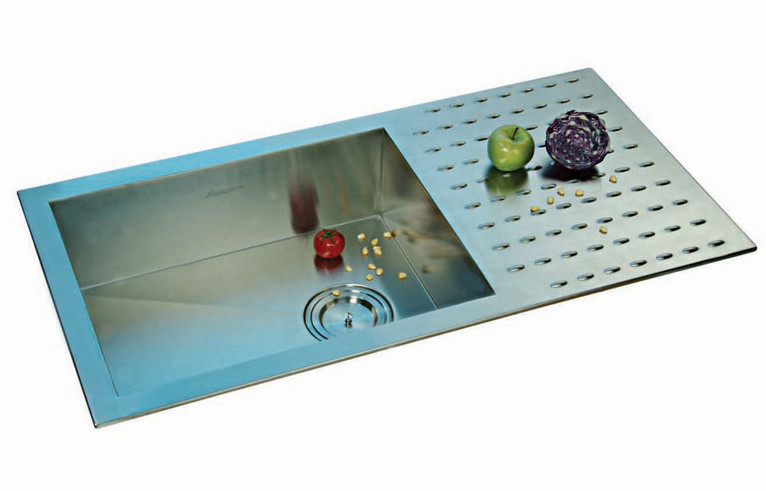 Undermount kitchen sinks:
These sinks are installed below the counter top to add a seamless finish and sleek look to the kitchen workspace or say kitchen sink area. They add an appeal and enhance the beauty of your marble, granite or any other kind of counter top.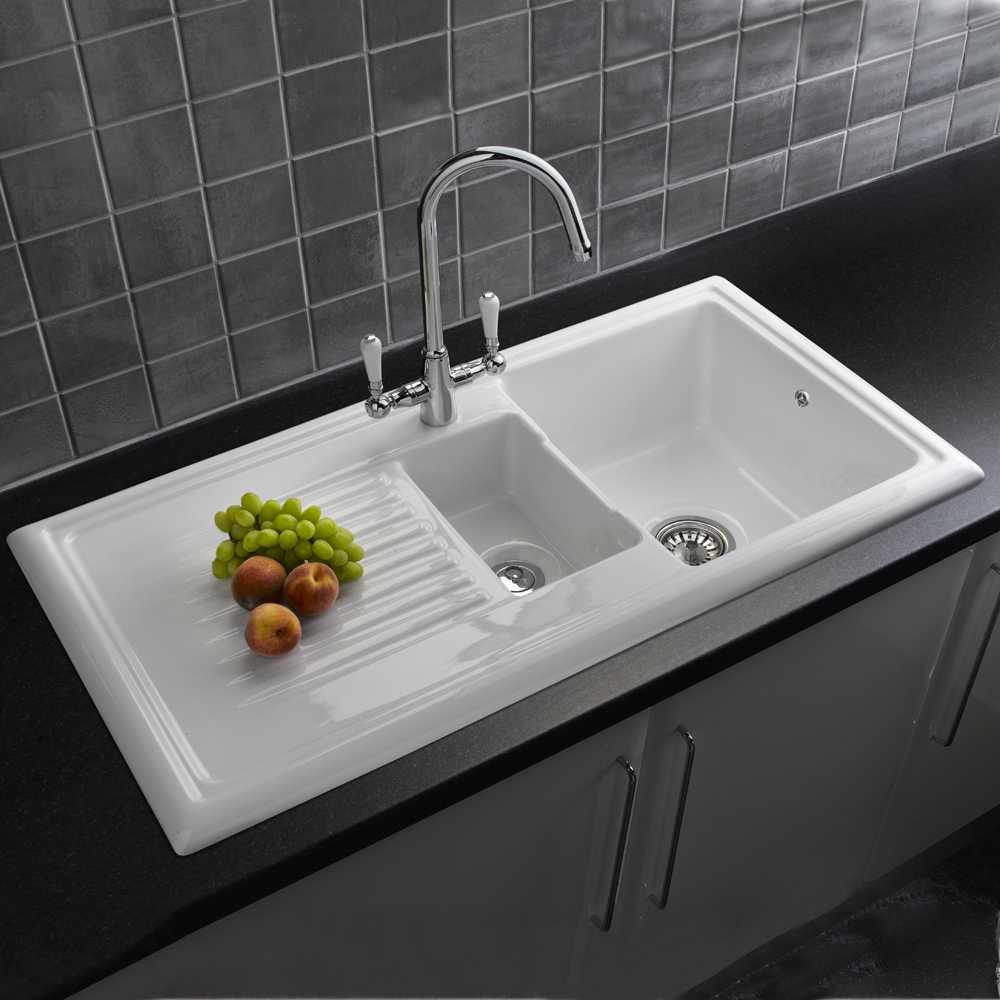 Farmhouse (apron) kitchen sink:
These sinks come from the vintage era of Grandma's styling. An authentic looking farmhouse sink will go for a white, ceramic, or fireclay model, farmhouse sinks are also available in other materials – the most popular being stainless steel and copper. They are quite rough and tough to be used with lots of dish cleaning with the regular wear and tear of cooking taking place on the daily basis..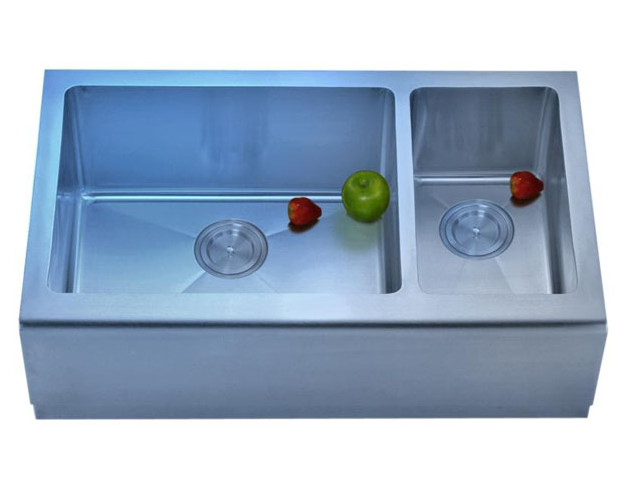 Droop-in Kitchen sinks:
As the name suggests these sinks are designed dropping into the hole in your kitchen countertop. These types of sinks are also known as "self-rimming" or "surface mounted" sinks as well. They are found in porcelain, enameled cast iron, and vitreous china as well as in stainless steel. The more traditional styling drop-in sinks are found in old houses whereas drop-in sinks with modern materials like stainless steel can be located in modern kitchens.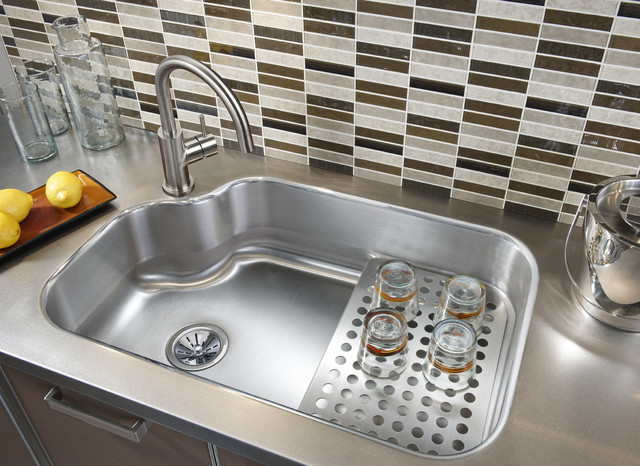 Composite kitchen sinks:
These sinks provide the ultimate superiority when it comes to scratch, heat, and chip resistance. Therefore they are one of the most popular choices among modern kitchens and house makers. As they can add instant charm with their availability in a huge array of top designer colors, you can find a composite sink to match nearly any decor or designing preference of every kind of kitchen.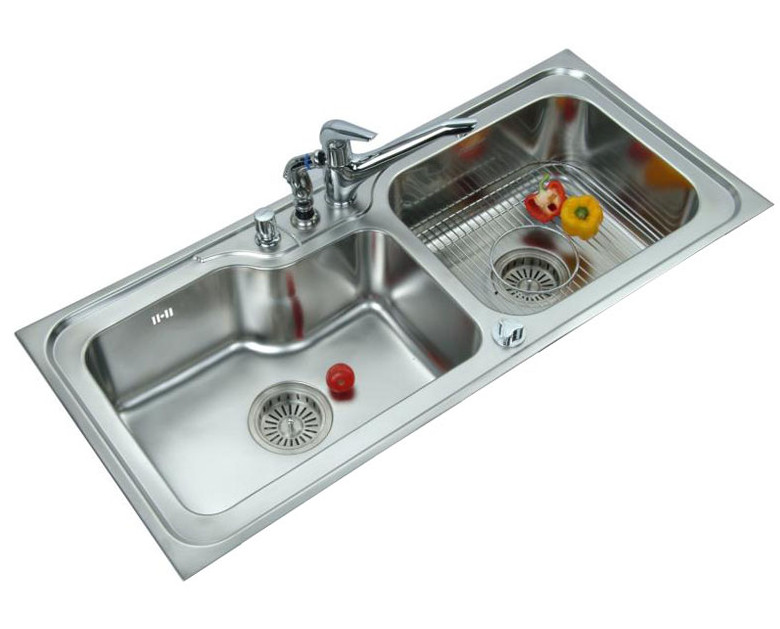 Cast Iron kitchen sinks:
They are one of the most durable and long lasting kitchen sinks to be installed for everlasting sink services at your kitchen wash area. Modern cast iron sinks are available in a rainbow of colors in short with variety of colors, patterns and many homeowners prefer a cast iron sink to other types.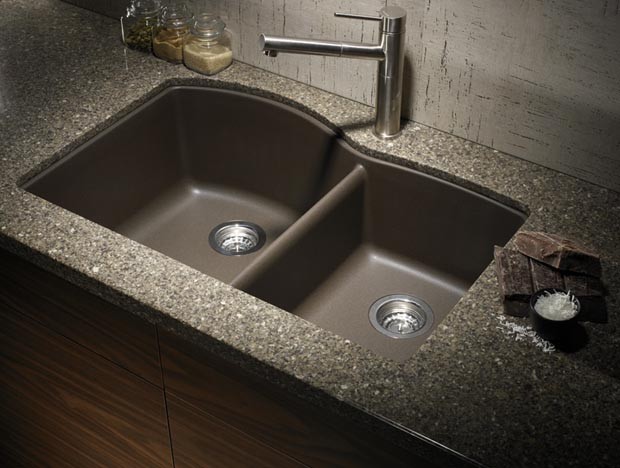 According to your kitchen wash area space and design you may opt for single bowl sink design or even double bowl sink design for (hot and cold water) purpose. You may even go with single bowl kitchen sink with single drain board or double bowl kitchen sink with double drain board depending upon the working area and counter top length of your kitchen sink space. Such installations can make your work go easy and convenient.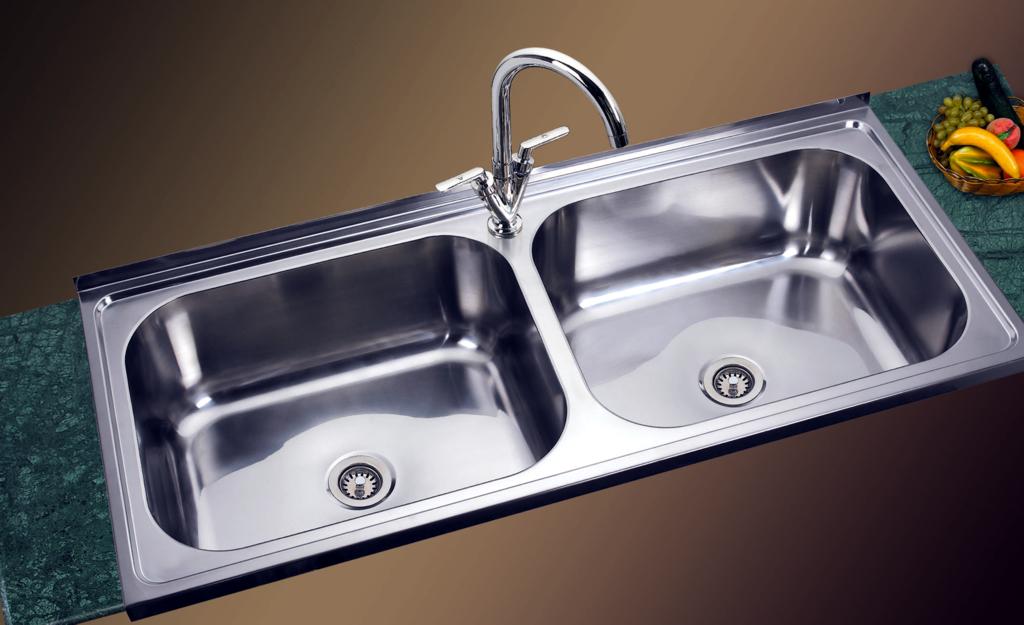 So it is better to come out of brands and choice the most suitable kitchen sink according to the kitchen design, counter top area, material preferred by you and your budget. Make your kitchen an easy space to work in rather than just putting in branded or designer equipment's which may look nice but can interrupt in-between the smooth progression of work.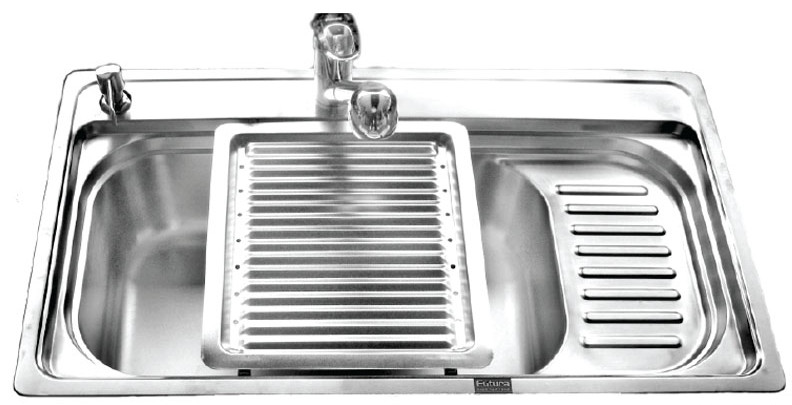 comments