Building a house from scratch is probably one of the most daunting tasks a new homeowner will ever face. For the perfect home, you need to choose the best products for all your construction needs. You have to make a working budget, prepare the actual site and house foundations, and tend to the other details such as flooring and even shower door installations. These are the reasons why choosing the best concrete suppliers is a must for your dream home.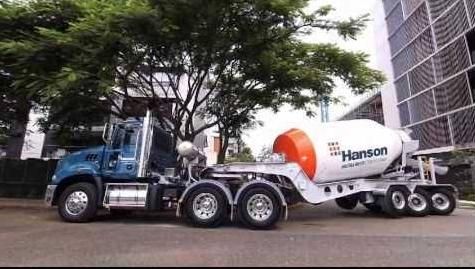 To ensure you get the best concrete suppliers for your new house, here are some essential questions that you should be able to answer before deciding. 
Is it a trusted company?
The number of years of experience in the field is a good sign that a company can be trusted. An impeccable track record will always show if they put the customer's needs first before revenue. Timely responses to queries, regular interaction by support staff, honesty in all dealings, and excellent client feedback are usually good indicators of a company who respects and values their clients. Word of mouth – especially from return customers – is also a suitable gauge if you should put your trust in a company or not. 
Are their products of high quality? 
The use of reliable products ensures that your house will last for a very long time. Concrete has to be sturdy, durable, and able to resist impact. It can also be fire resistant and have insulation properties. And if it slightly chips due to decades of weathered conditions and it still looks the same, then you know that is high quality. 
Are they easily accessible? 
Concrete suppliers should have reliable contact information. For any immediate or pressing concerns, a supplier should at least have an easily accessible phone number, a physical address, and an email address. It is better if they have an online shop for those who are more hands-on via the internet and a fax machine for the more traditional people. 
Do they have a sound transport system?
The old-fashioned way of mixing concrete is to do it on the construction site. But nowadays, some concrete needs to be transferred from the cement plant to the actual construction area. If your house falls under the latter, it is wise to ask the company if they have a dependable concrete mix transport system. You need to confirm the delivery schedule to make sure that the house construction finishes right on time. 
Do their products fit my budget?
A budget is a financial plan that is an estimated guide of revenue and expenses for a certain amount of time. In this case, your budget is more of an approximation of costs. It can change at any time whenever necessary. While it is understandable to want the best materials when making your house, you also have to consider your working budget. You can talk to your supplier so that they can recommend the product that will best suit your home and your budget. 
Owning a house is a dream come true for most people. But ensuring a permanent home will take tons of time and energy. Fortunately, there are suppliers for concrete and other construction materials, which will take the time to guarantee you a house that will last a lifetime. 
comments