Millions of people visit Amsterdam every year. Many of them are tourists curious to see the wonders of this incredible city including its canals, museums, and theaters. However, many people also come to Amsterdam to stay either for an extended period or permanently. Remember, seven of the top-500 largest companies have their headquarters in this city making Amsterdam home to many international workers. If you are headed there for whatever reason, here are 5 resources to keep on hand when moving to Amsterdam.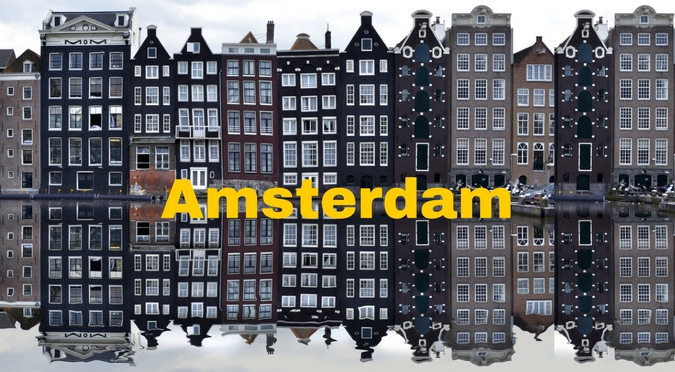 1. Car Rental Services
Amsterdam's transport system consists of ferry, bus, tram, and metro routes. Getting to know these routes takes time. For example, what time does the metro train depart? How far will the ferry drop you off from your destination? Which of the city's fifteen different tram routes should you use? A car is a resource you need to avoid the confusion that comes with using these systems. You do not have to buy one because you can get it from a car rental service.
2. Locksmith Services
People experience different challenges when they move to a new area. These challenges include adapting to the environment and losing some of their items. For example, you can lose your keys as you are unpacking some of your things. You can forget your car keys in a café, or even your office keys. What will you do when such things happen? The resource you need to deal with this scenario is a trustworthy locksmith. Luckily, there are lots of them in Amsterdam. Just do a google search for Locksmith Amsterdam, and your problems will be sorted out.
3. A Detailed Map of Amsterdam
Did you know that the Amsterdam metropolitan area stretches for nearly 2,600 square kilometers? More than 2.3 million people live in this area. How would you get around such a densely populated city? You might miss something important by a single lane or canal. A map is a resource you need to avoid this kind of inconvenience. It is especially useful for you if you cannot speak Dutch, which is the native language of the Netherlands. In this case, you can point to where you want to go.
4. Emergency Contact Numbers
Emergency contact numbers vary from one nation to another. For example, people living in the US use 911 to call for help, while those living in the UK use 999. In contrast, the emergency contact number in the Netherlands is 112. You can use it while you are in Amsterdam in case you need assistance from police officers or fire brigade services. You can also use it if someone near you needs an ambulance. Memorizing this number and saving it on your phone is an excellent idea.
5. Get an OV-Chip Card
As previously mentioned, Amsterdam has an elaborate array of public transport services. It also has a sophisticated payment method for using these services known as an OV-Chip Card. This smart card helps you pay for all the public transport services in Amsterdam in addition to other areas of the Netherlands. It is a critical resource to have if you find yourself stranded in the city, or its outskirts. In this case, you can use the OV-Chip Card on the city's metros, trams, and buses.
comments