Mobility features are an asset to every home because there is a steady rise in the population of seniors or the elderly; unlike in the past when stair lifts and residential elevators were more of a luxury. In modern times, elevators are needed for increased accessibility in residential and commercial establishments.
You need to consider the reliability, products, and services offered by the elevator contractor. You can click here to find a trusted and reputable installer.
Here are the important considerations before adding a residential elevator:
1. Budget
For some homeowners, the cost of installing a residential elevator can be expensive. That's why your purpose and preference for installing one should be clear to ensure that it's worth it. A residential elevator is a good investment which also increases the value of your home if ever you will sell it in the future.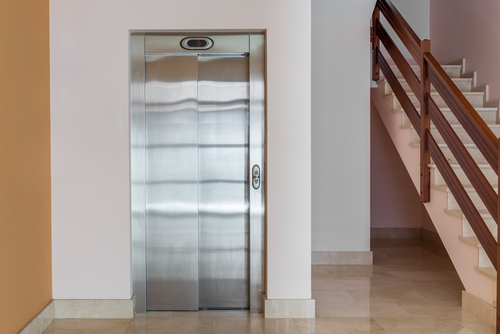 Here are the important things to remember when it comes to installation cost:
The average cost of residential elevator installation is around $20,000.
The factors influencing the cost of a residential elevator includes the choice of materials and retrofitting.
The construction time also influences the cost because invasive work requires additional time and money, most especially if there are unforeseen issues.
2. Choosing the Right Contractor
Before you even think of the type of mobility solution suitable for your home, you have to choose the right installer first. This step is crucial because you want to ensure that your home lift will be installed by an expert. As much as possible, choose one who can provide a guaranteed service and maintenance service if issues or problems arise. Choose a residential elevator company that is trusted, dependable, and reputable.
The two types of residential elevator contractors include the non-proprietary and proprietary. Here are the details:
Proprietary Contractors
The maintenance choices for proprietary service contractors are limited and require specialized tools, which can be expensive.
Non-proprietary Contractor
It's best to choose a non-proprietary contractor with plenty of maintenance options and no specialized tools required. This option is more economical in the long-term as compared to a proprietary contractor.
3. Purpose of Installation
The type of residential elevator you need depends on the purpose or intended use. A good installation contractor will ask the intended use of the residential elevator, and you'll be given a good recommendation of the load capacity and size.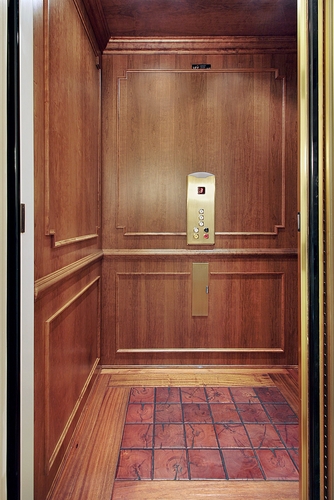 Here are the most common purposes of installing a residential elevator:
Regularly need to move heavy items from one floor to another, such as dishes from the kitchen or books from the library
A family member who has a permanent disability or frequently needing to use a wheelchair due to a medical condition
An aging family member who uses a motorized wheelchair
Any family member with mobility issues due to a medical condition, like visual problems and arthritis
4. Location or Placement
There are many elevator styles or designs available that you can customize depending on the placement of the residential elevator. It's essential to make the right decision about choosing the proper location of your residential elevator because it's permanent and you'll use it for many years.
Here are some tips when deciding on elevator placement:
If you want to install the residential elevator in a central location, like the entryway or foyer, choose a glass elevator for a dramatic style.
If you want a residential elevator that blends well with your home décor, you may consider choosing a hardwood material, like a veneer of cherry, birch, or oak.
Non-traditional options include inclined platform lifts and floor elevator if it's impossible to construct an elevator shaft because of location issues.  
5. Installation Requirements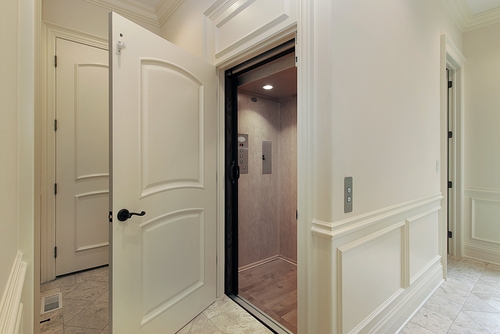 You have to understand that installing a residential elevator requires more time as compared to installing a stair lift, inclined platform lift, or a vertical platform lift. The construction is invasive, and it involves weeks of dust, noise, and several people in your living space. That's why it's important to know all the installation requirements, so you're prepared for what to expect during the process.
Here are some reminders about installation requirements:
If you're in a hurry, check the best option in terms of materials and manner of construction for the quickest installation possible
Ask your installer about the length of construction time so you can check your schedule and availability of workers
Determine the areas affected by the construction to vacate and safeguard the area
Ask some tips to reduce disruption to daily activities
Offer help by asking the installer what you can do to speed up construction, such as prohibiting children or pets on the construction site
Visit thyssenkrupp home solutions for more information
Conclusion
A residential elevator provides excellent convenience to everyone, most especially to disabled or family members who use wheelchairs. While the installation can be expensive, it promotes independence to the elderly members of the family and adds value to your home. You should consider this as a viable option especially when these members need to be in and out on a daily basis.
comments