The first step to maintaining the beauty, comfort, and aesthetics of your home lies in maintaining the integrity of your floors. This naturally implies replacing the floors from time to time when they suffer depreciation. Though this can be exacting, it is a worthy endeavour. Here are five astute tips to help you when you envision replacing the floors in your home: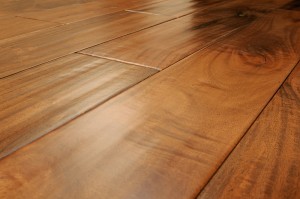 Work with a budget
There are a plethora of flooring options that you can exploit to modify your home. You may adopt a flooring style you saw at a friend's place, on an advertisement, or even in a movie and won your heart. The trick to help you from overspending is to have a budget. Furthermore, a budget will come in handy in eliminating some of the choices you may fancy at the start. Despite having several options, the need to settle on just one is unavoidable. A budget helps you single out a color, style, and material, all at a go.
Let the experts help you
In your hunt for the next flooring style to replace your current one with, you might get overwhelmed with all the requirements. You need to choose a material, the sizes, shapes, colors, just to mention a few. Having settled on a particular taste, you will still have to scour around for the best vendors and installation companies. It is prudent to let experts like Empirefloors.com help you by giving you size and shape estimates, price estimates, and qualified installation services.
Wisely choose the section you want to replace
Do not get blindsided by marketers. Rather than replace your entire floor, you can inventively replace just sections of the floor. This has the advantage of saving you large chunks of money and introduce a blend in styling of your floor. However, if the damaged section you desire to replace is a few rows from the wall, it is usually best to replace the section plus its surrounding sections as well, hence you still need expert help.
Carefully select materials to use
This applies to those who desire to replace the entire flooring of their homes. There are several materials that you can venture on using. Foremost, however, you will need to beware of your current flooring technique and material as it determines the materials that can be used to replace it. The best approach to use it to narrow down from a wide choice. For instance, you can select from wood, carpet, or laminate material before going down to the specifics.
Take your time
Replacing your floor is a costly endeavour that you cannot afford to undertake every year. Thus, when you envision replacing the floor, it is prudent to take your time and have your choices. Since the flooring is central to the aesthetics of arrangement, cleanliness, and spacing of your room, it is mandatory that you be spot on in your selection. Avoid making rash decisions that you might live to regret after just a short span of time.    
comments