The AT&T is home to Dallas Cowboys, a professional football team. If it isn't games day, other events take place at the venue. School tournaments, concerts, and private functions are among the many activities that take place at the stadium. So what makes it the go-to venue?
There are plenty of reasons why the AT&T is the go-to venue and below are some of them.
1. Comfortable suits
The AT &T stadium is renowned for its world-class facility including the Dallas Cowboys suites. The suites come at different levels and are intended to give the guest a memorable experience. Some of the world-class offerings include interior and exterior seating, private restroom, high-end furniture, an open-air balcony. Amenities include VIP Parking pass, HDTV's, WIFI, wet bar, and many others.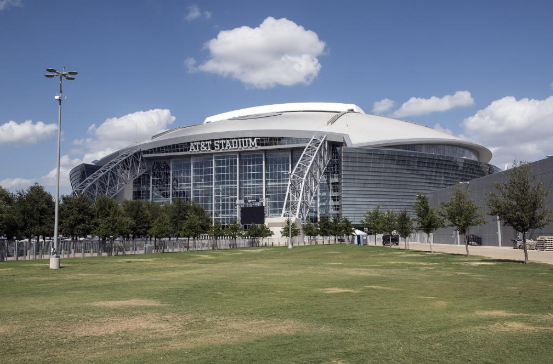 2. It is a multi-purpose arena
Apart from football, the venue hosts other sporting events, concerts and shows. This proves their capacity to modify their stage to what the organizers are interested in. This kind of flexibility makes them more attractive since they already have preinstalled equipment such as public address systems.
3. Seating capacity
With an average seating capacity of about 80,000, it provides ample space for those in attendance. With these kinds of numbers, those in attendance will not have to worry about seating space. Since a location is at the time of purchase. In some sections of the building, there is enough room for you to move around.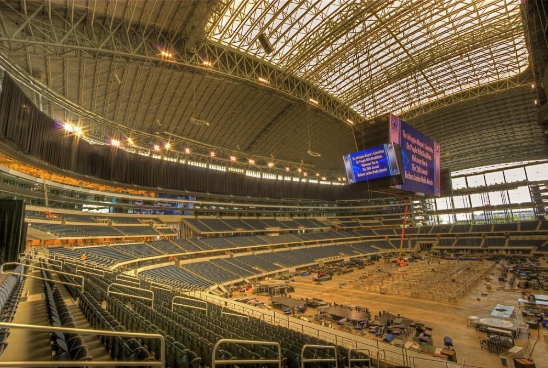 4. Seating arrangement
At AT&T, you have a clear view of the court from whichever seat in the venue. This makes it even more enjoyable for those in attendance. Depending on the event taking place, seats can also be added accordingly.
5. Food Purchases
With multiple food points, those attending the AT&T events do not have to wait in line for too long before being served. That way it is easier for them to get their snacks in between breaks thereby not missing anything. They offer a wide array of food that ranges from non-vegetarian diets to vegetarian diets. This is especially considerate to those in attendance that prefer a vegetarian diet.
6. Ample parking
There are plenty of parking slots available. You will not have to spend too much time looking for parking which makes it easier. The parking spaces have also been spread around thus avoiding congestion that could be brought about by concentrating the parking in one area
7. State of the Art equipment
Most of the events held need to be broadcasted and at the AT&T events, this is possible. It is made possible due to the nature of equipment present at the venue. So be it a convention or a soccer, game, or even concert, you can be sure that it will be broadcasted.
In conclusion, the points as mentioned above explain just why the AT&T events are recurrent. They attract a lot of people and organizers (time and time again) have shown their faith in the venue.
comments