Bed Bugs Are Difficult To Eliminate 
Different properties around the United States have suffered from different types of pests and infestations that are difficult to eliminate. Nowadays, the most common pests that properties have are cockroaches, rats, termites, and even bees. Unfortunately, when people have different pests around, they don't know what to do or who to call and all they want is to get rid of these animals. Bed bugs have become more common nowadays. Bed bugs are a type of insect that is very difficult to eliminate. No matter how hard you try using home remedies, they will stay in your house until you get professional help as the one at Bed Bug Brigade, Inc.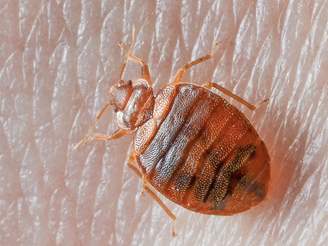 Blood: Bed Bugs´Favorite Food
Many pests are attracted by filth. This is the case of cockroaches and rats that live in filthy places with rotten food or dirty clothes, unfortunately, this is not the case of bed bugs. Many people think that bed bugs are attracted to filth but believe it or not, these insects are different from their cousins, the Cockroaches. These are the type of insects that are not attracted to food leftovers but instead will feel attracted to human blood. Therefore, whether it is clean or dirty, they will be there once they have a human nearby to bite at night.
Once A Bed Bug Finds Food, This Will Never Leave
As we said before, bed bugs are attracted to blood. They can usually eat blood from humans or pets and most of the time, they bite at night. If you have noticed that you wake up with bite marks on your body in the morning, this is because you have bed bugs in your house. Believe it or not, many people have suffered from different health problems especially skin issues because of bed bugs. Unfortunately, what many people don't know is that once a bed bug has found food, in this case, blood from pets or humans, they will never go out of your house, therefore it is time to do something about it and rely on a professional, effective, and honest pest control company in Seattle Washington.
Bed Bugs Can Live Up To 400 Days Without Food
Many people think that being away from home for several days or weeks will make the bed bugs leave their property. It might sound weird, but some studies have shown that bed bugs can survive up to 400 days without consuming any food which in this case is blood. Bed bugs, as we said before are different from other insects, therefore, the only way of eliminating them is by using the best technology, techniques, and treatments to get rid of these unwanted animals. But, why is getting professional help important? Many people start using home remedies hoping that they would be effective. Remember, the way you kill an adult bed bug and the way you kill its eggs will always be different. Some pesticides are effective but only to kill the adult. Two or three weeks later, you will notice you have new bed bugs because by then the eggs have hatched and the problem will continue.
We Eliminate Bed Bugs And Their Eggs
If you want to get the amazing results you need, then rely on a professional bed bug exterminator. You might find many of them on the web but believe it or not, some of them only want your money and won't do the job right. Therefore, if you are in Oklahoma City and you're going through this situation, you can rely on the Bed Bug Brigade that uses the latest technology and has the most knowledgeable staff to exterminate these unwanted animals and their eggs from your house. We know how bed bugs live, behave and what they want, therefore, we know where they are located and what is the most effective way of eliminating them. Don't look further and contact us today at (425) 970-8494 and speak to our specialists who will gladly give you all the information you need or visit our website to request a free quote online. Remember, bed bugs are a different kind of insect, therefore, the only way of eliminating them is by hiring a professional exterminating company That can ensure you will have a clean and bedbug-free environment. Don't look further and contact the Bed Bug Bridgade, Inc – Pest Extermination in OKC today. 
comments