Pest infestation can make your home uncomfortable, dirty and inhabitable. Even though sometimes this can be attributed to poor hygiene, it is not always true. Pests can be a nuisance and embarrassing to host in your home. Some causes of pest invasion surpass cleanliness levels hence the need for a preventative pest control programs. Knowing the right pesticides and periodically spraying can be overwhelming, you will need a professional pest control service. Here are of the reasons why you need regular pest control in your home.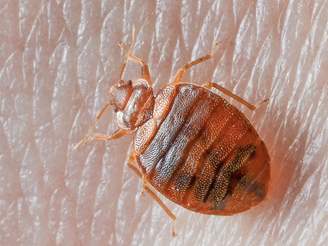 Pests will destroy your valuables
Pests such as cockroaches and rodents are notorious with damaging properties. They tend to go for that which you value most and make you restless. I don't know how this happens. Starting from your furniture to the clothes, pests will destroy everything.  They are merciless at times. If you have not encountered the wrath of termites, then carpenter ants won't spare you.
To worsen the situation, some of the pests such as silverfish do their work gradually, and it may take years for the damages to be noticed. At this time eliminating the pests won't reverse the situation, you can only watch and lament.  As such you don't have to spot an insect in your house to get the pesticides. It is advisable that you do manyhome pest control; this way, your belongings will be safe. Some pests will hide, and it's only their effects that will be visible.
Pests can pose health threats
Pest control, vaccination and improved hygiene levels have made life better, and some diseases are a thing of the past. Long ago, people could die from massive pest infestation. Pests can be dangerous themselves or act as vectors transmitting infectious agents. We have not completely eradicated the presence of pests in our environment. They can get back to our homes and predispose you to different infections. Mosquitoes, ticks, and rodents can cause fatal infections.
We are not off the hook, and we have to keep doing it right to keep the pest related diseases at bay. Hantavirus, for instance, can be transmitted by mice and rats. You need to get the specific pesticides that will protect your home from all types of pest that can affect your health. Some of the diseases attributed to pest infestation are difficult to treat; hence a prevention program is critical.
Doing-it-yourself can be stressful and insufficient
There is comfort and happiness in a pest-free home. How to achieve this can be a headache for many. Imagine applying the pesticides then after a while you see them still crawling in the house. It can be very frustrating. Maybe your choice of insecticide was wrong, or you didn't exhaust the room targeting their hiding places. Professionals with a pest control plan know the options of pesticides and the susceptible stages of the pest. They will never fire a miss. Doses are sufficient to destroy the pesticides without turning to become a health hazard.  You can subscribe to different home pest control plans to eliminate the menace from your home and have a happy living.
comments