Home heating should be a doddle, but most people tend to waste energy (and money) by not acting proactively with their home heating systems and radiators.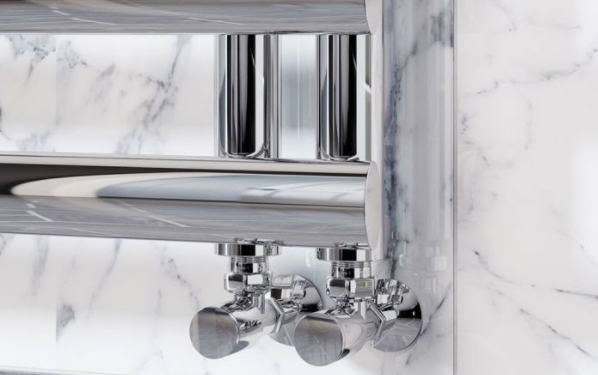 Ignoring the fact that working your thermostat can sometimes feel like you need a degree in computer engineering, it is much easier than you think to make home heating work in your favor. Here are some simple methods you can try right now to see improvements.
Get smart
If you love home tech and know all the right things to say to your smart speaker, you should be making the most of smart heating controls. Yes, you now have the power to turn wall mounted electric radiators around the home off and on with a tap on your phone.
Now it does involve swapping out your original radiator valves with Wi-Fi enabled valves, but the benefits of doing so are worth it. You'll be able to control the timing of heating for certain rooms, reduce the amount of hot water needed (which will see those bills come right down), and play about with the temperature via your phone to figure out what your ideal temperature is. 
Update your manual valves
Don't underestimate manual valves. After all, if they weren't so good, why are they still the most popular valve choice for radiators across the country? The great thing about them is just how varied they can look. You can get a manual valve to match virtually any shape and finish of a radiator out there. Just look at this range of manual valves from Trade Radiators. They have over 100 different types of manual valves to choose from, so even if you're sitting reading this and hate the look of the dusty white valve you currently have, you can give your radiator a new look easily in an instant.
Turn your thermostatic valves down
Some people prefer having thermostatic valves to manual valves, and while they do offer a greater degree of control, most people use them in entirely the wrong way. The dial/numbers on these types of valves don't really correspond to how much water gets in or how fast the radiator gets warm. They correspond to the temperature of the room.
If you've ever wondered why thermostatic valves have a thick cap with slats on top, it is down to a sensor inside which acts like a thermometer. When you get the dial to a specific number, you're telling the valve you want the room to be at a specific temperature range. When it is at max, it relates to around 37-40°C; yes, really that high. 
If your home has all the valves set to max, turn them all down to the middle or around 2 and give it a few days. You may be shocked to see there's no difference in the room at all, as the valves are aiming for the 20° range, instead of pushing to the max.
Have a little reflection
Are most of the radiators in your home hung on the exterior walls? And are those walls always cold to the touch around the radiator? Then you'll have a good bit of heat generated from your radiators instantly hitting that wall and trying to escape.
Avoid that by getting some cheap radiator reflectors. These thin sheets can be cut to sit on the wall without looking like you've stuffed some aluminium down the back of the radiator. They help stop warm air escaping by bouncing it back and allowing the radiator to push the air up and improve the circulation around the home. Just remember that it is also important not to block the bottom of the radiator. Your radiators need to pull cold air in in the first instance to work efficiently.
In the midst of renovations at home?
Get inspiration on what your home can look like by checking out the latest home décor posts on the blog section of the site.
comments