Are you looking to sell your home down the road? If yes, then there's several home improvements you can do by yourself to increase the value of your home. The first thing you should do is to think about the changes that'll absolutely appeal to a large number of people. After all, a well-informed homeowner should also be aware of the projects that can offer the best return on their investment soon. While adding the value of your home is much easier than you think, here's a few simple interior upgrades that you should consider from the very beginning.
1. Add lighting.
This interior upgrade is essential to the functionality and satisfaction of your home. It brightens up your place without spending too much on your piggy bank. Here's how you can add lighting to your home: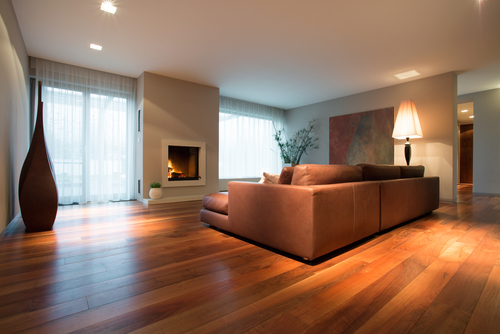 Open the windows and clean the skylights.
Walk around and remove old curtains that may block the access of natural light.
If you have old lighting fixtures hanging on the ceiling, update them with a modern ceiling fan or even an eye-appealing chandelier.
2. Replace carpet with wood floors.
Nowadays, most homebuyers like homes with hardwood floors. Even if the refinishing of wood floors can be a challenging task, you can still do it on your own by following these steps:
   Cut the carpet into smaller sections and pull it off the wall with a pry bar.
   Pull up the padding and pry up all the nails, staples, and strips.
   Sand and clean the floor.
   Nail down hardwood floors
3. Paint the interior.
You've heard this again because it's probably the most natural and most effective interior upgrades you can do. Remember, a newly-painted room looks clean and fresh which increases your home's value. If you're planning to sell it in the future, take a look at these things before you start painting.
    Set a budget for the proper painting supplies.
    Empty the room as much as possible.
    Test the paint color and allow it to dry so you can observe its color both in daytime and night.
    Choose and try a few different colors that can create a new feel in your home.
    Consider the finish you choose.
    Determine the amount of paint you need.
    Use primer in the preparation process.
    Brush before and after rolling.
    Check and remove any debris or loose fibers from the roller and paint brushes.
4. Inspect your electrical.
When you're thinking of selling your home, don't forget to check the electrical wiring and outlets. You need to have a healthy electrical system to pass a home inspection. By keeping this project in mind, you should:
   Inspect the appliances.
   Check the sprinkler systems and doorbell.
   Repair lights or outlets that aren't working.
If you need help, call a professional electrician to do the tasks for you.
5. Install storage.
Every homeowner loves storage which is a great way to deal with the increasing number of items around the house. Also, storage is essential to home improvement. Thus, think about some storage options that are available. For instance, try using floating shelves which can be a perfect wall art and a practical storage solution. Here are the steps in installing storage:
   Clip the top track to the wall and drill holes to insert the correct hardware.
   Fasten the hang standards onto the top track.
   Fasten the shelves into their brackets and the closet rods into the hang standards.
   Assemble the drawer frames by using a plastic hammer or rubber.
   Fix the sliding door.
6. Upgrade kitchen appliances.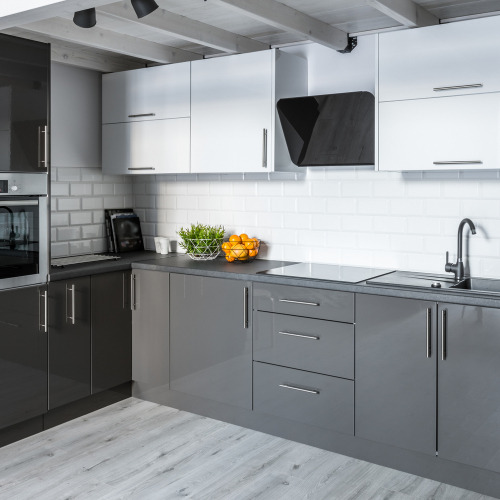 A kitchen that's updated with appliances is crucial and can add the value of your home. With that said, start updating your kitchen appliances such as dishwashers, microwaves, and stoves. To achieve a fashionable look for homebuyers, never hesitate to consider an attractive kitchen design when upgrading your kitchen.
7. Remodel your bathroom.
Having outdated bathroom fixtures can reduce your bathroom's style and vibes. So, give it a fresh look. Here's how you can provide a quick refresh to your bathroom: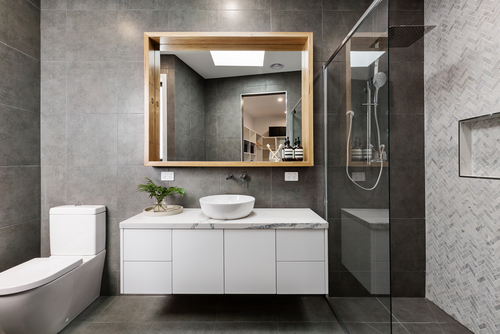 Look for leaky faucets or poor drainage.
   Re-grout your shower or place a tile backsplash.
   Replace old fixtures such as pulls and knobs.
   Always keep the bathroom clean and fragrant.
Conclusion
Want the most significant impact on your home? If yes, pay attention to these simple upgrades that will definitely increase your home's value without making any major remodels. These home improvement tips will make a huge difference to your old and boring interior. Thus if you're looking to sell your home in Los Angeles in the future, you can do better than posting an ad which states "I want to sell my house fast in Los Angeles." So are you ready to upgrade your home.
comments