Home DIY programs make every task seem effortless.
While it may be achievable, roofing is a difficult job to tackle, and before you consider doing it yourself, you should look at the benefits of hiring a professional.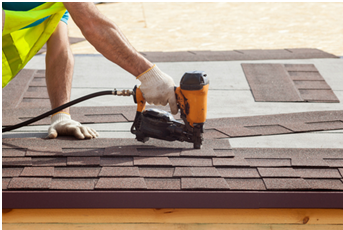 As with many highly skilled jobs, roofing requires a level of skill that comes with experience. This is why you should hire an expert.
Safety
This should be your number one priority.
Roofing  does not come without its risks, so consider these before you go it alone. Accidents can happen to even skilled roofers, and the consequences can be very serious.
A fall from any height is something that nobody wants to go through, and with a lack of experience, the risk of falling is increased. Severe injuries and in some cases, death, can occur when roofing.
When you're completing household tasks for the first time, such as putting up a shelf, your attention can be given solely to learning how to do it properly because there is very little risk involved.
If you're on top of a roof and you're learning on the go, you need to be able to give your safety the right level of attention.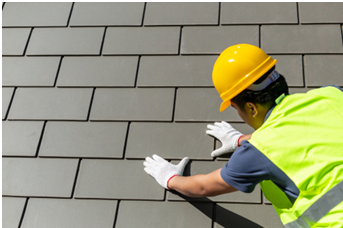 Experience and Time
The more experienced you are, the less time it's going to take to complete a task.
A&E Westchester Roofers use highly trained professionals that make sure the job is complete on time. When tackling a roofing job yourself, it can be very time-consuming. Not to mention the fact that if you're not a skilled roofer, you're more likely to make mistakes. Fixing these mistakes can be time-consuming, not to mention expensive.
Costs
You might weigh the difference and believe that you can do the job cheaper, but as we just mentioned, fixing mistakes that you cause can put you in a worse position than if you had used a professional from the start.
Remember that contractors can get materials at wholesale prices, and they'll use their equipment and tools to complete the job. This saves you from having to purchase expensive items to complete the work yourself.
A lot of companies will guarantee their work as well. If the quality does not hold up to a specific standard, then they'll be obliged to fix it themselves. This, of course, is something you don't get when attempting to tackle a roofing project yourself.
Quality Materials
It is difficult to know what makes good quality materials when you're completing a job for the first time. Professional roofers will use hard wearing and long lasting materials that will be well suited to your roof and the conditions in your area.
Many repair jobs around the house don't necessarily require professional experience to complete. Roofing, however, remains one of the more dangerous tasks and one where you should look to the professionals for help.
It's the best way of ensuring the work is complete in the way you would want it to be done.
comments