It's no secret that plants have beneficial effects on your physical and mental health. Aside from the apparent fact of providing nutritious fruits and vegetables to your daily meals, working on your lawn also boosts your mood. You may think it's all about slipping on those gardening boots and embedding seeds in the ground but it's more than that.
There are several factors to consider so that your plants grow strong and healthy. Here's a list of the common lawn care mistakes that you should be aware of so that you can avoid them:
1. Mowing the Lawn at the Wrong Time
 Cutting off the grass is not as straightforward as it sounds. Thebest time to mow your lawn is during the mid-morning, between 8 a.m. and 10 a.m. This is the time when the dew and irrigation have dried up but the day's heat hasn't yet settled in.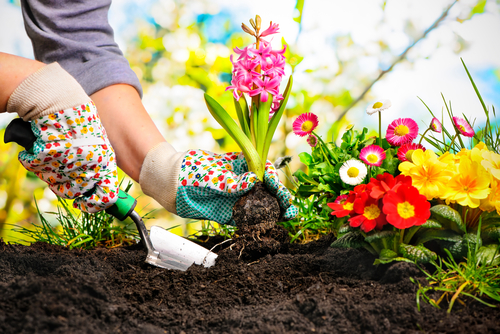 Mowing earlier may clog your mower since the grass can still be wet while mowing later will be too hot for you and the grass.
2. Misidentifying Your Lawn's Soil Type
 Different locations have unique soil types. That's why some fruits can only grow on specific areas such as mangoes and passion fruit, which thrive in tropical climates. There are six main soil types with diverse properties:
Clay – This type of soil emits a clumpy and sticky feeling when wet but turns rock hard when dry. Its weakness is springtime where it becomes heavy to cultivate but you just need to ensure that the drainage is developed to allow for the nutrients in the soil to seep into the plants. It's ideal for perennials and shrubs like bergamot, aster as well as ornamental trees.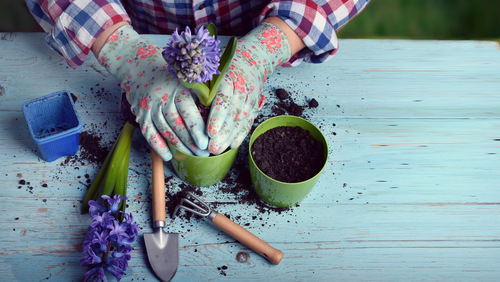 Sandy – With a gritty feel, sandy soil can be cultivated without difficulty since it drains and dries out fast. Tulips thrive in this type of land along with vegetable root crops such as carrots and potatoes.
Silty – Silty soil has a soft and soapy texture. It works best when it is mixed with composted organic matter for more nutrients. Most vegetables and fruits grow well in this soil as long as it has ample drainage.
Peaty – This darker soil has a damp and spongy consistency. Additionally, because of its high acid levels, it slows down decomposition and leaves the earth with fewer nutrients. You can plant legumes, root crops, and shrubs with this type.
Chalky – This soil has a larger grain and feels much like granite compared to the other types of soil. In contrast to peaty soil, it is alkaline which can result in stunted growth and yellowed leaves. However, this issue can be remedied with the right fertilizers. Lilacs, spinach, beets, and sweet corn thrive in this soil.
Loamy – It is a blend of sand, silt, and clay soils. This is the ideal soil for your lawn where most vegetables and berry crops grow well as well as perennials and shrubs.
One of the most effortless ways to determine your lawn's soil type is to do a settling test. Place a handful of soil into a transparent bottle and add water. Shake the mixture and let it sit for 12 hours. The results would identify the soil type:
Clay and Silty – The water will end up cloudy with particles at the bottom.
Sandy – It will leave mostly clear water, with the particles forming a layer on the base.
Peaty – Soil particles will float on the surface with mildly cloudy water.
Chalky – Whitish fragments will form at the bottom of the container with the water turning to a pale gray color.
Loamy – It will leave layered soil particles at the bottom with the tiniest bits on top and the water will be clear compared to the others.
3. Making the Sprinklers Run Daily
 Over watering can actually cause more harm than good for your garden. Dampening the grass at surface-level does not provide it with the moisture it needs. Plus, turning on the sprinklers every day can increase your maintenance costs.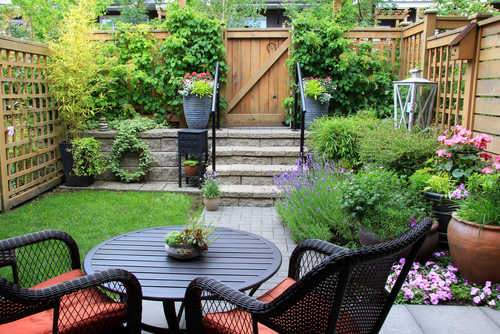 It is recommended that you only water your lawn two days a week but give it a deep soak to avoid instant evaporation and decrease the risk of shallow root growth.
Conclusion:
Gardening is one of the most relaxing hobbies you can do. It also gives you an opportunity to break a sweat while you enjoy taking care of your plants. Make sure to be aware of the type of soil you have, plant the right seeds, mow at the optimal times, and give just enough water.
comments