Owning a house comes with its own share of responsibilities in terms of repair projects and maintenance. Regular maintenance of your house helps in increasing its value in the future. 
If we talk about maintaining a house, we must be acquainted with the common problems. A house depreciates bit by bit every day; sometimes, the paint becomes dull, other times, the wall may develop small cracks in the wall. In this article, we will briefly explain the causes of wall cracking along with the most effective solutions.
Causes Behind Walls Cracking
There can be many reasons that can lead to cracks in your walls. It could be sudden force or pressure; it could be a repetitive application of force, a naturally occurring phenomenon, etc. We will explain the 6 most likely or common causes for wall cracking.
1. Normal Wear And Tear – With time, a house goes through multiple layers of wear and tear. A wall crack can be a part of the same everyday wear and tear of the house. The underlying cause for this can be the settling of the foundation of your home. Due to the change in weather, the ground tends to shift a little bit every time. This shifting and settling can be fatal for the weak walls or the spots vulnerable to damage. 
2. Newly Built House – For houses built recently, the walls developing cracks are considered standard. This happens because new lumber contains a high amount of moisture, and in the process of drying, it tends to shift, which results in minor cracks here and there. If this is the cause for the cracks in your walls, you must check that the cracks are on the joints of the walls where the sheets of the drywall joint.
3. Vacant Home – When you go out for a vacation, your house is generally vacant. This develops a lack of climate control, which causes the walls to crack. When you are at your home, you mop regularly; you even wash your house, keeping the drywall in proper shape.
4. Poor Tapping – Poor tapping of drywalls could be a reason for cracks in your wall. It usually happens in newly built houses where the builders are not careful while tapping the drywalls. This results in cracking of the walls eventually.
5. Leak – A leak is the most common cause of cracking of walls. Also, yellow or brown taints could indicate water leakage in your house, causing the walls to crack. The water moistens the wall and softens it, which leads to deterioration in the existing condition of the walls.
6. Foundation Quality – Poor foundation ground can also be a typical reason for walls cracking. Poor foundation causes large cracks on the wall due to faulty construction, termite damage, and water damage.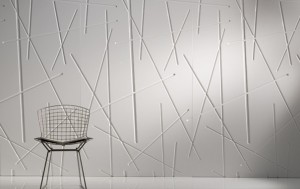 Now that you know about the problems and how it is caused, you must know the solutions. Stated below are a few solutions to prevent the causes of walls cracking.
Minor cracks can be taped and painted.
For newly constructed houses, wait before you worry about wall cracks. It may get settled soon; if not, you can tape it always. 
If the cracks are deep and damaging, it is time to call experts who can solve your problem.
Urathane Solutions – The Ultimate Expert
Urathane Solutions are building realignment specialists. They offer services to repair your wall cracks and restore your walls. Services offered include repair of road surfaces, void filling, slab jacking, waterproofing in commercial places. Wall sinking, door jam, uneven surface restoration, and repair of bumpy paths are the residential services offered by the experts. They offer special services targeted to repair wall cracks. It includes repairing wall cracks in any arch, doors not fitting in frames, cracks wider than 5mm. 
They also provide services for the repairing of sinking floors. The soil of the ground makes the floor sink or shift. Floors can sink in two ways, at specific points or the entire foundation. They have experts to fix the fallen floor in any two forms, like a flood, vibration, excavation, etc. 
You can call them to avail of their service anytime you want. You can book our services by dialing 1300 924 420. You can send them your queries at info@urathanesolutions.com.au. 
comments