A roof is the basic and most crucial part of every housing plan. It provides protection and security to the home dwellers. So, when it comes to repairing roofs, you should take utmost care. Hence, choosing the right roofing contractor for maintenance and repair work is essential.
People often complain about the work of their roofing contractor. However, as there are little to no regulations regarding roofing, there are a lot of risks associated with hiring a roofing contractor. 
To make the right choice, you should ask your roofing contractor specific questions that help you determine their experience and quality.
We will help you choose a roofing contractor who will provide. But first, you need to prioritize your roofing requirements. So, here, in this article, we have enlisted the top 5 questions that you must ask a roofing contractor before choosing one. 
However, you need to be very specific about your requirements to get the right contractor for your work.
Why Is Roof Repairing Essential?
Before learning about the questions to ask your roofing contractor, let's understand why roof repair is essential.
Repairs Prevent Further Damage To The Roof
Regular maintenance and repairs can prevent an existing problem from getting out of hand. However, even with a small water stain, you should take immediate action and not wait till the roof starts dripping. 
So, it is best to seek the help of a professional to avoid such extreme consequences. Advance Exterior Solutions is a reliable and licensed roofing contractor that offers top-notch roof repair services at affordable rates.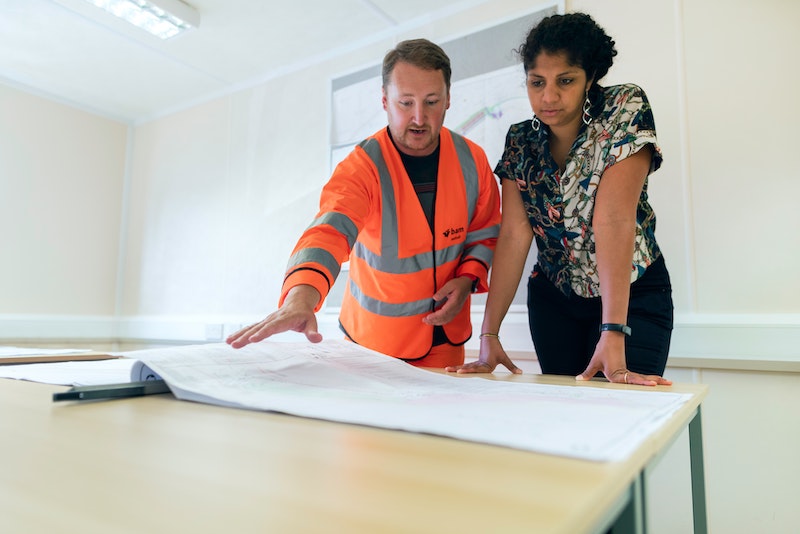 Saves Your Money And Time
Regular roof repair can help you avoid bigger issues and is easier on the pockets. A full roof replacement is a huge expense that you can avoid with small, frequent repairs. 
It can prevent problems from escalating and costing you a fortune. Small repairs take less time to finish and thus save you time.
Regular Repairs Can Make Your Roof Last Longer
Regular repair and maintenance work can increase the lifespan of your roof. It will also help your roof look clean and beautiful. A well-maintained roof can last several years without replacement. Your roof might have a faded color, but it will still look polished and maintained.
5 Questions To Ask Your Roofing Contractor
We have gathered the most crucial questions you must ask your roofing contractor before beginning any roofing project. You should remember that a professional roofing contractor must help you with your queries and readily answer them. If they don't, you should look somewhere else.
Do You Have The Proper License To Carry Out Roofing Projects?
You should ask for the details of the license of your roofing contractor depending on your area, as it varies according to location. 
In addition, you should ask for the name and location of the license holder's office. You should also contact the local licensing office to check whether it is up-to-date and does not have violations to evaluate its authenticity.
You must remember that a business license differs from a roofing contractor's license and ensure they have the right one. 
A business license gives the company its identity and provides it for taxation purposes. On the other hand, a roofing contractor's license ensures the contractor's qualification.
Do You Provide Estimates Regarding The Total Costs?
You should always ask for a written estimate stating the entire expenditure. It will help you avoid unwarranted surprises and keep the repair work within your budget. The roofing contractor will add the material, labor, and taxes.
It will also include other expenditures that may be incurred during the work and provide you with a rough estimate. 
You must check all the materials used and the damage incurred during the project. You can keep tabs on the damage by taking pictures and measuring the size of your roof before the start of the project.
Do You Outsource Part Of The Work Or Use Roofing Subcontractors?
Some roofing companies outsource part of their work or use subcontractors to finish it. You should ask the company about that and ensure they have a license. In addition, roofing contractors must have insurance. The insurance includes worker's compensation and liability.
In the case of injuries to the workers, the compensation will cover the homeowner, and the liability protects them if there are damages to the roof caused during the repair. 
Subcontractors also must have insurance. You should ask for the details of the subcontractors and look them up on the Better Business Bureau and other sources.
How Do You Ensure That The Project Finishes On Time?
Several things can happen that can impede the progress of your roofing project. First, your contractor must have the necessary preparations to tackle the obstacles and finish the project on time. You should ask whether they have backup workers in case something goes wrong.
You should also ensure that they have enough tools, roofing materials, and supplies to prevent any delays in the work. The roofing contractor must have strategical plans to handle weather changes and complete the project in the estimated timeframe.
How Do You Intend To Protect The Lawn And Manage The Debris?
Your roofing contractor must ensure that your lawn and surrounding area are intact and in the same state. You should ask about the necessary steps they will take to maintain the state of your property. It will include the handling of heavy equipment and where they keep them.
You should also ask how they plan to tackle the debris left after the project. 
For example, professional roofing contractors use heavy-duty magnets that clean out all the nails and other metal objects left behind. They also have a huge refuse container that carries debris and other materials meant for dumping.
Final Thoughts
You should ensure that your roofing contractor meets all the requirements before starting the project. Evaluating your roof can help you understand the extent of repair required and estimate the cost accordingly. You should specify your needs to your roofing contractors and ensure that they stick to the plan.
comments