If you are wondering what do rats like to eat, then this article is the right one for you. One of the biggest tricks in trapping rats in your house is recognizing the correct bait for it. Sometimes we hear a lot of people claim they already tried everything to lure the rodents out of from their hidden place. Unfortunately, the result was not as expected.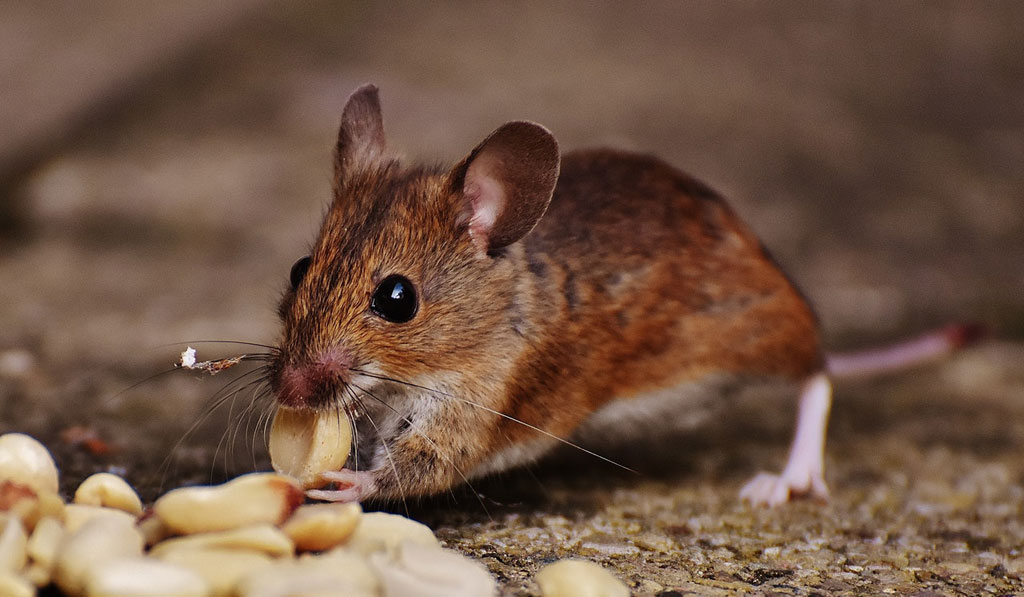 Finding the best rat trap bait is not that easy like flipping your hands. It takes several trials and errors until you know the answer: what do rats like to eat. But the good news is there are a lot of options recently about rodent bait. They are ranging from everyday products available in your kitchen to develop formulations that are scientifically proven.
Now let's take a look at our tips including the best options for rodents' bait. 
Peanut Butter 
Peanut butter can be one of the favorite food of rats and to make the rats out of their hidden place in your house. You can put a scoop or dollop peanut butter as mouth-watering bait because it can give an intriguing scent which rats can detect it easily. The other advantage of peanut butter is that it is a non-toxic choice for the rats.
Chocolate
The next option for the rats' bait is chocolate. It is quite popular bait for rodents. You should find the chocolate formula rule. It is a scientifically developed to make the rats get in a trap. This formula of chocolate also can remain stable in full one month in all types of weather. It means you don't need to waste your time to check the bait or replace the old bait with the new one as often. Besides it is effective bait, it is also a non-toxic choice that means this chocolate formula rule is safe around your birds or pets.
In a lot of environments, there are many proofs that show chocolate as an excellent rat lure since it provides attempting scent to rats. Usually, rats do not find chocolate that often around suburban lawns or rural settings, that's why they will find this chocolate scent instinctively when they catch a whiff. 
However, there are also a lot of things that rats like to eat and you can use those things as bait to catch them. And if you want a big list of rat's favorite foods, you can check Pest Breaker which is one of the well-known pest control blogs. 
Lures You Can Make Yourself
In a certain case, most people usually just use the food which rats have to get used to. Have you ever considered where you are starting have the problem with rodents? Remember that place if there are any birdseed present, animal feed, or cat food. Maybe in that place there is a vegetable garden or a compost trashcan. Think again if you usually leave food leftover or food scraps that rat can get them easily. Those factors can be the reasons why there are rats in the house that gives you a chance to create a trap that you know it will be successful.
This time, you can make your own lure using a DIY lure basket. It is a flexible type of lure since you can use it anytime you want. If the reason the rats come to your house is that you're pet's food, then make it as the trap. Add some compost into the basket, if the rats turn actually like them. You can also add some tasty lure for the rats with peanut butter or chocolate formula to make it more attempting.
Don't Use this as the Lure
Now, you know why we don't mention cheese in the first place. If you think cheese, the stereotype food that most rats like it, can be the best lure option, forget about it. In the real world, cheese doesn't have the effectiveness to trap the rats. The reason is some subspecies of rats simply do not eat cheese and some of the types even don't find cheese attempting. That's why we give you other alternatives and solutions to catch the rats.
Consider Following Tricks to Catch Rat Using Their Favorite Food
Of course, everybody wants to get a rat off as soon as possible when you can see it on your property. There will be a lot of damage that can a rat do such as chewing on furniture or wires or the worst case is spread dangerous disease to your family members. That is why, once you catch the rat sooner and remove it, the better. Every animal attracts a different type of food rats like to eat. It is quite tricky to find the best trap for it when you don't know what kind of rat is in your house. Even though bait plays a major role to catch a rat, there is also another factor that is important too.
Ideas for Effective Bait
As we mentioned above, using peanut butter is one of the most recommended bait to catch a rat. The peanut butter will attract that animal out and it is very simple bait. We believe almost every kitchen has a jar of peanut butter and you just need to spread it along the trap. The rat will likely get in the trap since it can't just pick the peanut butter just like that. 
Even though peanut butter is the right choice for rats that they like to eat, you can also use the whole dried fruit, gumdrops, berries, bacon, and even nuts. In general, plant-based is the roof rats' favorite food meanwhile Norway rats' favorite food like eating fat, protein, and a lot of sugar. Some of the species of rats mostly either like dried fruit or butter. 
Another Important Factor besides Bait
It will still be useless if you don't use the right type of trap and laced them correctly even though you use the correct bait to trap the mouse. You should always select for snap traps that can kill the rodents instantly and effectively. Choose a method that is more human. An inhumane trap for rats is glue and it is not effective. You need to relocate the rat too while you put the glue in the cage. It will be useless since those rats will still stay in a small, hidden area. 
So, instead of using glue rat, use the correct trap with the correct what do rats like to eat. You can spread the traps in some places that you believe there are rats. You can place the traps minimum in a dozen because the rats are social creatures. Learn from your trial and error and you will catch the rat in no time!
comments