For any homeowner, having clean and safe water running in their taps is an utmost priority. Unclean or unsafe water can not only impact your health but also affect your appliances. For years, people have been consuming water without even knowing if it is safe enough or not. Just because the water tastes sweet doesn't mean that it's completely clean and free of contaminants. Unfiltered water might contain dirt, chemicals, minerals, and other impurities that make it taste and smell bad. Some of these contaminants can have adverse effects on your health and cause serious illness. Water purifiers and water softeners are the must-have appliance for every home to provide clean and safe water for your family.
Water filters will not just enhance the sweetness of your water but also protect you from unwanted infections. So, you should install the best-structured water filters to keep your loved ones away from diseases. There are numerous different kinds of water filters available in the market, and a water filtration professional can assist you with finding the right one. However, we have listed some of the best water filters currently topping the charts in the market.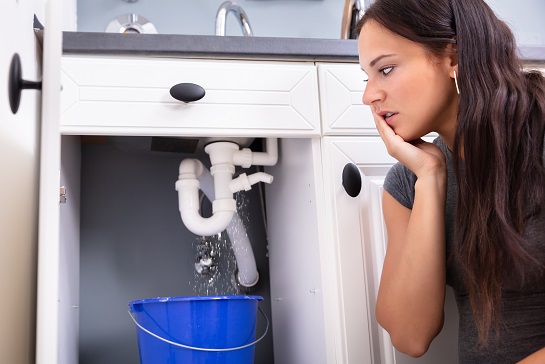 1. Brondell UC100 H2O+ Water Filtration System
Designed with a dynamic carbon filtration technology, the Brondell water cleaning system is one of the most effective filters that instantly eliminates lead from the water. It doesn't just provide clean and fresh drinking water but also improves the taste of water. There are many filters available in the market that strip away minerals from the water. This water may taste sweet but has no nutritional value and can adversely affect your health. The Brondell filtration system has a user-friendly design with LED lights for proper indications.
Whole House Structured Water Super Charged Quad Flow
If you are looking for a budget-friendly water filtration system that cleans your water and enhances its nutritional value, the Whole House filter can be your ideal option. This device is built with four vortex or flow tubes to help structure the water as much as possible. If you are not looking for a whole house filtration system and just need a water filter to pump out sweet drinking water, this one can be an ideal choice for you. Unlike the other water filters that use salt softeners, this one helps maintain water integrity by having the right balance of minerals.
Natural Action Under Sink Water Structuring Unit
Consuming structured water every day can help you release toxins effectively and improve your health in many ways. If you are looking for a filtration system that is sustainable and convenient to install, a Natural Action structuring unit can be a great option to check out. It is considered one of the most durable water filtration products on the market, and there are high chances that you wouldn't need to replace it often. Its low-maintenance design is combined with an effective filter system to protect you and your loved ones from unwanted infections or ailments. 
PUR PFM400H Faucet Water Filtration System, Horizontal
If you are tired of your faucet filters, then the PUR faucet water filtration system can be the best alternative. Many people prefer it as it allows them to use structured water as per their own requirements. It comes with a switch to turn off the filtered water flow and use the regular water when needed for washing and cleaning the dishes. This design helps in increasing the durability and lifespan of the filter. In the end, you are in much more control of the filtered water you pour out. So, if you are tired of your ineffective water filtration systems, you should buy this water filter and install it in your home. 
Consuming structured and energized water every day can significantly improve your medical conditions and bring you in better health soon. Many water filtration companies in the market claim to deliver the best filtration systems but don't stand true to their claims. It is essential to do proper research before installing a filter. Water is the elixir of life, but with the excessive pollution, it is turning poisonous and has created the need to choose the best water purifier for your home. If you've got extreme stuff in your water like bacteria and lead, a tap attachment or reverse osmosis water filter might suit your needs better. So, if you are tired of consuming unhealthy water every day, it is time to consult with an expert to know what's contaminating your water and how you can treat it.
comments