When finding a place to call home, people have choices to make. For one, they can choose whether to buy an existing home or build one. Each option, though, often comes with its merits and demerits.
The reasons to buy a home are more compelling than building one. Although buying a home isn't an easy task, it can save you time because you don't have to start from scratch. Also, you can find a home that suits your needs without looking for a contractor or surveyor to build you one.
If you're still on the fence as to whether buying a home is a better option than building one, this article explores why you should go for the former. 
Why It Is Better To Buy A Home Than Build
Here are some reasons buying a home may be better than building one:
Convenience
The convenience of buying a home is obvious. You don't have to spend time finding a suitable location, finalizing the materials and designs for your house, obtaining permits for building, and then actually building it.
Instead, you can find a house that meets your needs and requirements on the market and buy it. It doesn't necessarily mean that buying a home is a piece of cake. There are serious considerations to keep in mind. There are plenty of resources online that offer great advice for first time buyers so that they won't be overwhelmed by the process.
Established Neighborhood
Another advantage of buying a house is finding a home in an established neighborhood. The number of homeowners is rapidly increasing, which means the housing demand is also rising. This has led to a shortage of suitable housing units in many cities and towns.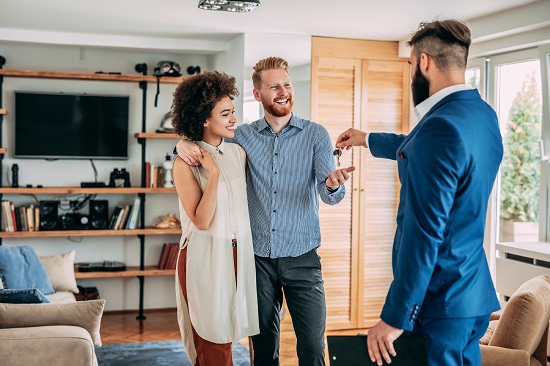 If you have to build your house from scratch, it'll likely be located in a remote place. But if you buy a house, you can find a home in an established neighborhood with many houses. In such cases, you'll have access to plenty of nearby amenities such as schools, shopping malls, hospitals, transportation, and so on.
Lower Cost
Buying a house can be more cost-effective than building one from scratch. To build your home, you must pay for the land and other expenses, such as labor and materials. On the other hand, when you buy a ready-made house, all these costs are already included in the price tag.
Another advantage that buying a home has over building one is the one-size-fits-all negotiations. What does this mean? You can save yourself the time of negotiating the labor, material, and land costs, which can accumulate significantly. For instance, you can negotiate the price of an existing house from 100% down to 80%, which means substantial savings. 
Move-In Ready
Buying a home offers a quicker and simpler transition to your new living space than building one. A move-in ready home means the house is already completed, and you can move in as soon as the purchase is finalized. Everything, including utilities, appliances, and basic fixtures, is operational and in place.
Also, you won't need to wait for construction, deal with contractors, or make numerous decisions on design and materials. This makes settling into your new home faster, more convenient, and stress-free than building a house from scratch.
Less Decision Making
Another advantage of buying a home is that you don't have to make as many decisions. You can purchase an existing house and renovate it to your liking, but everything is up to you when you build a home from scratch. This means you need to decide on the type of architectural style, materials used for construction, and even the location, among others.
Meanwhile, the decision to make when buying an existing home is usually limited to whether or not you want it. When you find your dream house on the market, what you need to factor into your decision is if you can afford the asking price. 
Lower Risk
Building a new home comes with many risks and uncertainties. If you are not careful, the project can take longer than expected and cost more than planned. You also have to deal with contractors and builders who may be incompetent or unreliable.
On top of that, there is a possibility that something goes wrong during construction, which will require additional time and money to fix. With pre-built homes, however, most of these concerns are eliminated because they are already addressed before they go on sale.
Also, you know what you're getting and can inspect it before purchasing for a smoother home-buying experience. The price, location, and condition are clear from the start.
Conclusion
The dream of most people is to become a homeowner. As more people become aware of the benefits of pre-built homes, they're increasingly choosing the option of buying a home over building a new home from scratch. So, it may also be the best option for you if you're looking for a place to call your home.
comments