Here at Ghar360 , we particularly love looking deeper into the design of residential interiors but just occasionally we also get curious about other areas such as restaurant design
Few Restaurant designs done by Ghar360.  Call us +91 9945535476 for more details
How exactly should a restaurant look like in order to attract customers? Well, that depends on many factors.
Arabian Resturant
It is the concept of  restaurant that will separate it from the other alternative eateries located close .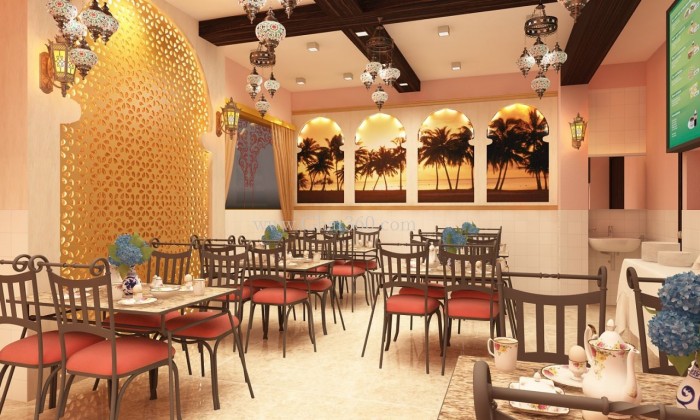 It is necessary for measured and organized space to be available in the eatery so that the staff of the place can operate smoothly and customers can move out from their table with ease.
You can contact and hire the interior design company in India to visit your restaurant to adjust its layout.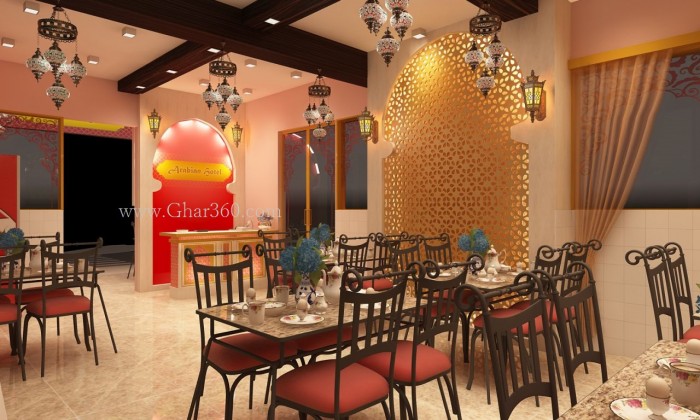 To save your restaurant from looking dull and dark due to the background, you must fill the interior of your restaurant with yellow lighting so that it appears to be bright all the time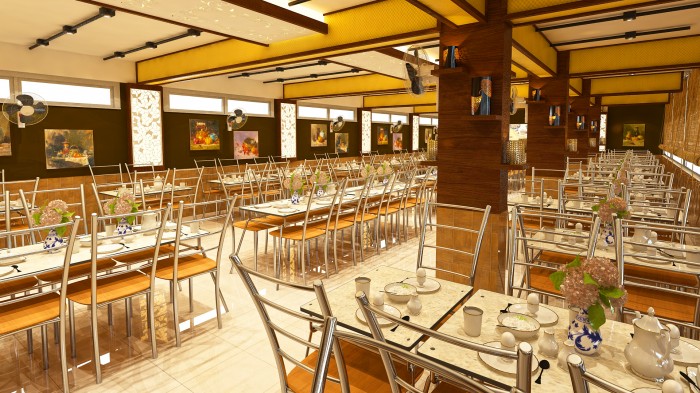 The customized lighting fixtures are one of the most beautiful features that have been included in the design along with the subtle light and intimate atmosphere.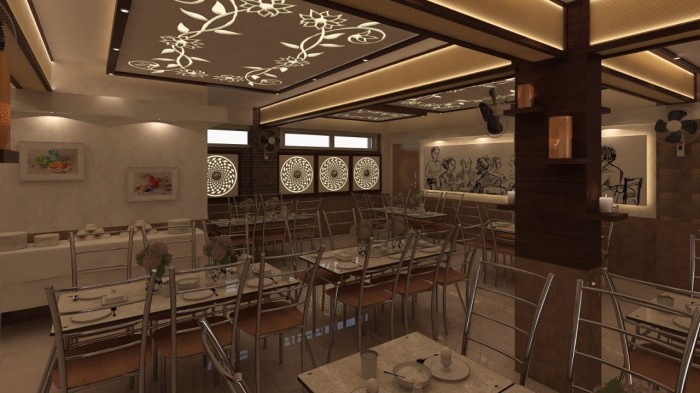 An individual visits a restaurant either because the food served there is heavenly to taste or because of the restaurant's ambiance.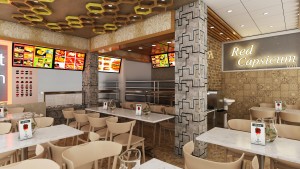 Call us +91 9945535476 for more details
comments