1. Durability
Natural rattan has been used more and more around the world since the 19th century and it has been used mainly for decorating conservatories and drawing rooms. However, even though natural rattan is stylish and lightweight, it is not well suited for outdoor use. This is where the more durable synthetic alternative comes in. The synthetic rattan will offer the same looks like natural rattan even though it contains elements that enable it to keep your furniture protected from harsh weather. Furniture made from synthetic rattan will be able to withstand rain since it is waterproof, and it is also able to withstand the hot sun without fading or becoming brittle. The modern materials used also ensure that it does not corrode or rot from exposure, thus you can leave your furniture outside all year long without fear that it may get damaged.
2. Flexibility
A huge advantage of rattan garden furniture is that it comes in a variety of products and sizes that will suit all your garden needs. The range of Luxury Rattan Furniture includes sofas, lounge chairs, cubes, and dining sets, among others. The point is that there is a product to suit your every need.  Rattan sofas come in a variety of sizes, so you can comfortably sit your family or group of friends you have over and have fun in your garden. There are also traditional rattan sofa sets available for those who would prefer a more traditional approach to their garden. There are also corner seats for those who may have limited garden space which ensures that everyone has a comfortable place in their outdoors where they can relax. There are also daybeds and loungers which are ideal for any folk that want to sun bask or those who would like to take a rest from a swim. These rattan chairs can be arranged around a table which creates a dining set where you and your friends or family can enjoy a nice outdoor meal or a barbecue. The good thing about this furniture is that it comes in different styles with a wide variety of qualities and colours.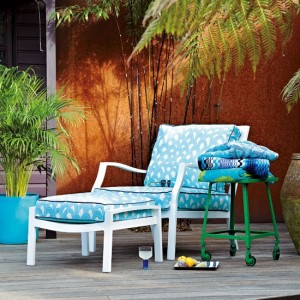 3. Minimal maintenance
Synthetic rattan is usually popular usually because it requires very little maintenance. The fact that it cannot be damaged by sunlight and rain means that it requires little amounts of care. Cleaning it can be done easily using a hose or a bucket of water. If dirt gets into the weave it can be easily cleaned with a little amount of washing liquid and a sponge. It is recommended to get cushions made out of quick-dry foam and waterproof covers which keeps them clean and tidy and prevents damage. If not possible to get the waterproof pillows and you are using traditional cushions and pillows, you can invest in a rattan storage box where you can store your pillows safely away from the elements. These storage boxes also come in a variety of colours so you can have one that matches or complements the colour of your existing furniture.
comments