Has your property seen its fair share of wear and tear? Updating your rental every so often is a way to reinvigorate your veteran tenants and catch the eye of new ones.  There are always new ways of modernizing your property to keep up with latest trends. Here are six tips you can use to modernize your property.
1.Utilize this Year's Hottest Color
Pantone has just released its color of the year, and it is bound to freshen up your property.  The color this year is "Greenery," and it's a soft green color that is neither too bright nor too dark, and neither too cold or two warm.  It makes for an unexpected pop of color in any living space.  Green walls may be a little bit too much, but if you are prepping to show your home to potential tenants, add a few splashes of this fun color around the living space.  It can be in the form of plants, wall hangings, towels, or anything else that suits your fancy. These additions need not be expensive—just a plant here and a pillow there could do the trick.
2. Go for Hideaway Appliances
When more tenants rent a single property or unit, the space starts to feel a lot smaller.  While many renters are willing to give up some space in order to split rent with friends, they still want to make the most of their space.  You can help solve the problem by upgrading amenities and appliances to be spatially efficient.  One of the best areas you can start in is the kitchen.  The kitchen is one of the most heavily trafficked communal space in your property.  If you are in the market to revamp your kitchen, consider a galley style kitchen island.  There is no better storage solution than an island that has everything in one—a sink, a stove, and multifaceted drawers.  Another efficient way to save space is to install a pullout pantry.  When it comes to hideaway appliances, every bit of saved space counts.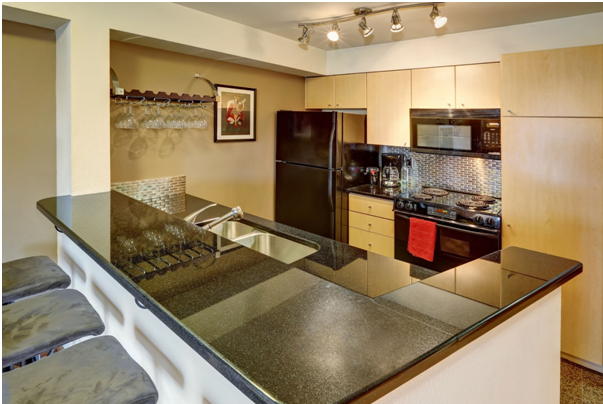 3.Wood Flooring is the Way to Go.
Carpet is expensive, stains easily, and needs to be replaced often.  When it comes to flooring, wood is simply the best way to go.  Can't afford real wood floors?  Don't sweat, because wood floor paneling is the latest in property trends.  Wood paneling looks like wood and even feels like wood.  It's also stain resistant, which will prevent headaches for both you and your tenants.
4.Upgrade to Linoleum.
Linoleum has advanced over the years from a cheap replacement to a sophisticated and viable alternative to materials like marble.  Many of these materials, such as engineered quartz countertops, will give your interior a sophisticated feel without overindulging your budget.
5.Consider a Washer and Dryer.
There is nothing quite as tedious as the drudgery of having to take your laundry to the laundromat.  Even with more accessible laundry services that deliver your clean laundry back to you, nobody wants to take the effort to send out laundry if they have access to do it within their own apartment.  For many, it is also frustrating to have to share a few washers and dryers with the community in one complex.  You have to make sure you find an empty washer, watch your laundry all day, then heave the laundry back to your unit.  While not every property can house a washer and dryer, newer technology has made it possible to install economically-sized washers and dryers.  Some models even offer a stackable feature, which in turn creates more space for your tenants.
6. Paint the Walls Every Five Years.
Sometimes, all you need to modernize your home is a fresh coat of paint.  You can never go wrong with neutral beige or white, but also don't be afraid to venture into more colorful territory such as shades of blue.  Navy accents can work as a refreshing alternative to black, and can draw the eye.  Of course, stay away from brighter colors such as yellow, orange, and red, as they can be too distracting.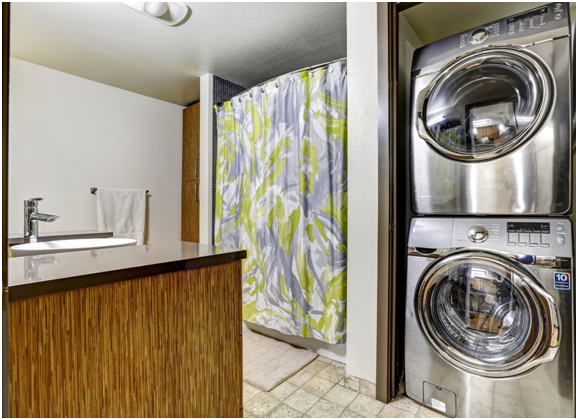 With just a few updates to your rental property, you are sure to turn the heads of many prospective tenants, and both you and your tenants will feel proud of your property.Just as you take your time selecting updates, it's important to be fastidious with your screening practices. Pick only the best tenants by use of professional tenantscreening to get the most out of your hard work.
comments