Selling your home fast without delays in Central New York can be hard because of limited economic growth, high NY taxes, and brutal winters. Properties are on the market for more than a year before being sold due to the slow-moving real estate market. Therefore, you need to stage your home in a sellable state to attract buyers.
Selling your home fast can be made easy by doing the following tips:
1. Enhance your home's curb appeal
The first thing any visitor or potential buyers see when they visit a house for sale is its curb appeal. When your home has a curb appeal that makes a lasting impression, you can entice your prospective buyer to explore the insides of your home. However, if the curb appeal emanates a gloomy or dull feeling, potential buyers will easily skip going through your house. Therefore, making your house's exterior presentable is basic when planning to sell your home.
Here are ways to increase your house's curb appeal: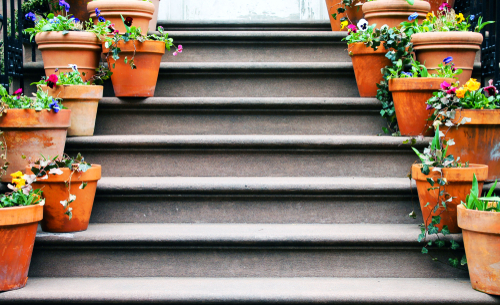 Clean out flower beds. Trim dead grasses or flowers and clean out sticks, specks of dirt, and leaves that are piling up.
Prune flowering shrubs. Shape flower shrubs to keep plants healthy and give the best visual effect on your home's exterior.
Trim branches. Cut out shrubs or hanging trees that block your home's view so that potential buyers driving by can get a clear view of your property.
Maintain the cleanliness of your home's exterior. Keep your front porch free of mulch, dirt, or soil stains. Also, keep your windows spotless by regularly washing it.
2. Update your home's interior
The next thing to consider is upgrading the interior design of your home. After giving your exterior an inviting look, make sure to keep it more encouraging by making your home's interior appealing. When you upgrade your interior's paint and fixtures, potential buyers know that your property has been well taken care of. However, a home with a marked, worn out, or chipped interior gives the impression that your house is on the verge of collapsing.
Hence, you need to improve your home's interior to make a fast sell by knowing what's in style especially for home lookers in Central New York.  Here are easy ways to upgrade your home's interior without making major renovations:
Paint – It is vital to repaint your interior to make it fresh looking and expensive. You can paint the trim, whole house, or just an accent wall inside.
Organizers – Buy or make an organizing system to create a clean-looking space.
Showerheads – Replace worn-out showerheads to eliminate signs of usage.
Hardware – Change bathroom or kitchen hardware to give a fresh look at your home. Make sure to buy new knobs or pieces that will snugly fit in existing holes.
3. Remove personalized items and clutter
Another way to make a fast sell is to make your prospective buyers see themselves living in your property. If your family photos, personal collections, or religious mementos still hang around the house, buyers may quickly lose interest. Moreover, if your home has much clutter lying around, buyers will be dismayed as a messy house removes that livable vibe. So, before showcasing your property, depersonalize and declutter it to present a blank slate when buyers visit. 
Here are ways to depersonalize and declutter your home:
Deep clean. Remove unpleasant odors by deep cleaning your walls or floorings. Pet smells and other odors you are used to are big turnoffs for visitors.
Remove sentimental items. Take down all portraits or personal heirlooms, prized trophies, awards, etc., that remind buyers of who have lived in your house. Replace them with artworks and decor pieces that accentuate your interior design.
Pack up toys or personal stuff. Remove any stuff that takes up space in your house such as toys, exercise equipment, sporting gears, etc. Box them up and store them in one room or area for quick pickup.
Empty your kitchen. Keep your kitchen's countertops, fridge, and sink clean and clear to emphasize the storage spaces.
4. Stage your home
To sell your house quickly, highlight the best features of your home. Staging creates an appeal that your house has significant assets that are readily available for the new homeowners when they move in. For instance, you can stage odd alcove as a pantry or office.

What's important in staging is to keep your personal preferences aside and follow what sells to the mainstream market. In other words, you need to stage your house where your buyer can imagine their life in it, not yours.
You can also consider options to sell your house with thePropertybuyingcompany.co.uk. They are a leading cash buying company that can purchase your home in a matter of days, take all the hassle out of selling your home and if that isn't enough, they can also cover all the fees!
Conclusion
Selling your house in Central New York can be done fast when you have the right tips. Applying these tips will not only attract potential buyers but will increase your home's value. Put effort into organizing your home into a sellable property, and it won't be long before the new homeowners will find their way into your property.
comments