Condos are a specific niche market; they aren't right for everyone, but for some buyers they are perfect. If you are thinking about investing in a condo versus a townhouse or single-family home, there are many things that you should consider to ensure that buying a condo doesn't become a mistake for you.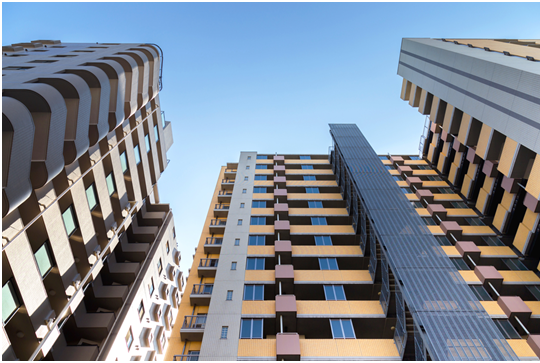 There is no doubt that for single professionals the convenience of a condo can't be beaten, but they aren't every buyer's match. Sometimes the things that seem super attractive are the very things that can make condo living the wrong choice for a homebuyer.
To find out if a condo is the right dwelling for you, consider the following things:
Are you a "condo" person?
Certain things set "condo" people apart from "non-condo" people. If you are looking for things like little to no outdoor maintenance, a condo is perfect. Also, many condos come with fitness facilities and other perks. Those perks don't come without cost, however. Unless you are prepared for an HOA fee, which can be pricey, then you might not be the condo person you may think you are. Also, if you like freedom over what you can do with your home build, hold off on buying a condo. You should also be prepared to deal with extra light especially in the summer. If your condo is on a high rise building, summer sun can be too much. In such a case, you should consider installing condo blinds to help block the solar heat.
If you have to sublet, it might not be possible
If you find yourself in a position where you have to move for work, or you want to keep the condo and move into a single-family home and use the condo as an investment property, not all condos allow their owners to rent or lease out individual condos. Before you purchase one, make sure you know what the rules are for subletting or renting out your home.
Financing problems
There are times when financing might be difficult due to the construction not being completed. Often, finance companies will want to ensure that the condo is 100% complete before providing you with a home loan. Most lenders won't provide financing for a condo that is in the midst of a "building phase."
Financing might also be a problem if the complex isn't at least 90% complete and ready for occupancy. Lenders will also sometimes limit the number of condos surrounding the one for which you are seeking financing, to ensure that not too many of them are owned by an entity or single investor. That could jeopardize the worth of your condo if the other owner goes bankrupt or refuses to finish the work.
Homeowners association lending restrictions
When you are buying a condo, there are times when the homeowners association regulating the condo will clash with the lender's expectations and regulations. It's important to know which lenders are more flexible before you begin looking around for a mortgage. Mortgage lenders might also require that the association be turned over to the those who own the condos, rather than the builder retaining ownership, in order for you to obtain a mortgage.
Service restrictions
If the condo you are considering has things like maid or concierge service, it is a major plus for you — but it might affect your ability to get a mortgage for the condo. Full-service condo complexes aren't considered condos; they are considered something referred to in lending terms as "condotels," and they are much harder to get a mortgage for because of many built-in investor guidelines that lenders might have.
 VA or FHA approval
If you are eligible for an FHA or VA loan, then you have to ensure that the condo you are considering is on the approval list for those agencies. Not all condos are eligible because FHA and VA approvals are more difficult to obtain and are guided by things like construction requirements and other limitations. If you can get a loan, the process also might be much more arduous and time-consuming, so factor that into your financial equation.
Condo owners are a special breed. There are many advantages to be had, but for some, they aren't all advantageous. Before you make an offer or decide that a condo is for you, take all things into consideration. Buying a home is never an easy process, but a condo can come with major additional hurdles that might not make it as attractive as you presume.
comments